The Remarkable Evolution Of Catherine O'Hara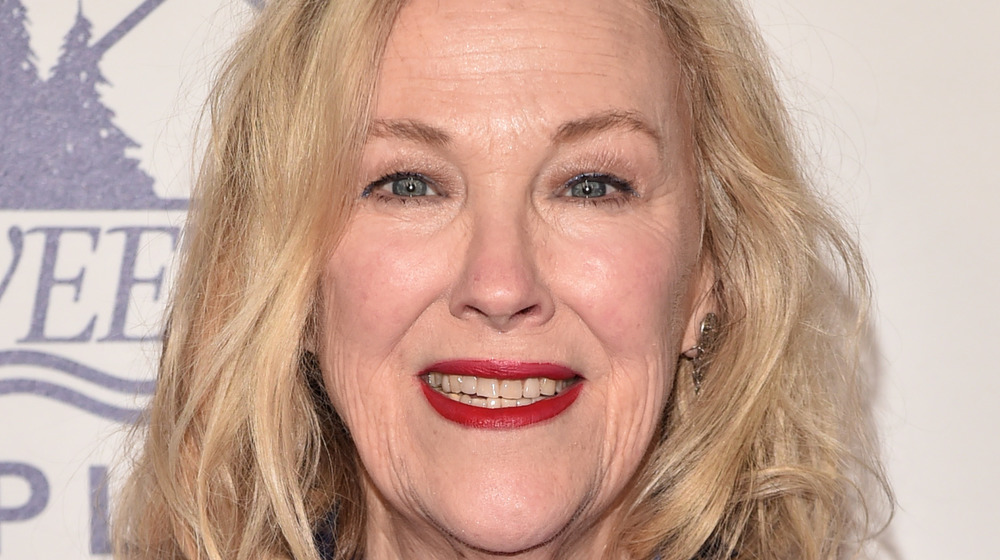 Alberto E. Rodriguez/Getty Images
Schitt's Creek is certainly Catherine O'Hara's best-known role to date, but if you only know the hysterical actor because of this show, then you are missing out. Yes, her role as the flamboyant queen of elaborate enunciations and monochrome fashions, Moira Rose, won her the wider recognition she deserves, resulting in the 2020 Emmy for Outstanding Lead Actress in a Comedy Series. But that is only the latest character in the career of someone who has been creating hilarious personas since the 1970s.
In the sweet sitcom Schitt's Creek, which ended its six-season run in April 2020, O'Hara plays the matriarch of the Roses, the riches-to-rags family who loses their entire fortune, except for the tiny eponymous village where they are now forced to live. Moira's husband Johnny is played by O'Hara's long-time collaborator Eugene Levy, who co-created the series with his real-life son Dan Levy. Dan and Annie Murphy play the adult Rose children, David and Alexis, as the family tries to adjust to their new small town life.
Let's take a brief look at the many roles and collaborations that led up to O'Hara's work as Moira.
Catherine O'Hara's comedic beginnings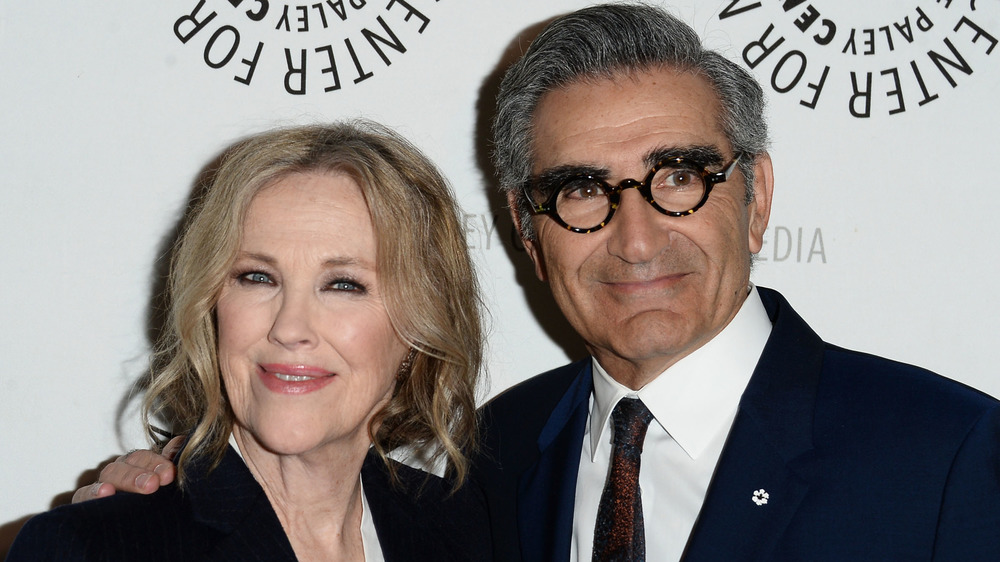 Matt Winkelmeyer/Getty Images
You may be surprised to learn that Catherine O'Hara is a veteran of comedy, working steadily in television and movies since the 1970s with some of the genre's greatest practitioners. She became friends with the late, great Gilda Radner while Radner and O'Hara's brother were dating. O'Hara followed Radner's footsteps and auditioned for The Second City improv company in her hometown of Toronto, Ont., where she was ultimately hired as Radner's understudy. "I basically imitated her for months," O'Hara told The New Yorker. There, she also worked with comedy greats, such as Dan Aykroyd, Martin Short, John Candy, Andrea Martin, and Rick Moranis. It was also where she first met her future co-star, Eugene Levy.
O'Hara is still influenced by those early collaborators and experiences. One of the characters she created for SCTV, the sketch series she and her Second City colleagues created in 1976, was Lola Heatherton, her version of a Las Vegas performer. "Everybody had a Vegas character except me," she told The New Yorker. Lola seems to have influenced the creation of Moira Rose, too. "I didn't have many recurring characters, but I think I probably did Lola more than any others," O'Hara said. "Really, I'm still doing it on Schitt's Creek as Moira."
O'Hara is grateful to have her humor, some of which she learned from her family. "I think everyone is born with humor," she said, "but your life can beat it out of you, sadly, or you can be lucky enough to grow up in it." Thankfully, O'Hara eventually took her comedic talents from stage to screen.
Catherine O'Hara's transition to Hollywood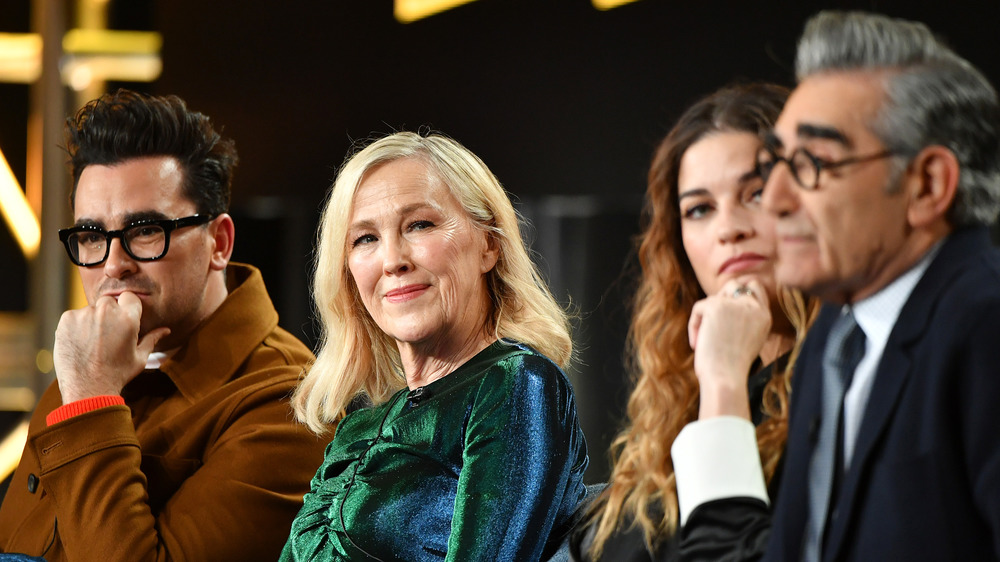 Amy Sussman/Getty Images
Like many character actors, Catherine O'Hara was rarely in the spotlight, but she enjoyed a rich and varied career playing many recognizable side roles. She was perhaps best known for playing Macaulay Culkin's mother in 1990's Christmas blockbuster Home Alone. When she got the role of Delia Deetz in Tim Burton's 1988 film Beetlejuice, she fell in love with the film's production designer, Bo Welch, whom she later married. She collaborated with Burton again in 1994, supplying the voice for Sally in another holiday classic, The Nightmare Before Christmas.
O'Hara and Eugene Levy worked with Christopher Guest in four of his highly improvised mockumentary-style films, playing romantically involved couples in two of them: Best in Show and A Mighty Wind. So naturally, when Levy and his son Dan started working on Schitt's Creek, O'Hara was the natural choice to play the family matriarch. "I like knowing when people know each other and have a history," O'Hara told BuzzFeed. "That comes across on screen. I think it's fun for people to see. It is for me."
It is even more glorious that the breakout role of Moira came along when the actor was in her 60s. "I've been able to do this show where I get to play this ridiculous but lovely character," she told the Los Angeles Times. "And to have stories that weren't just about death, divorce and disease, which are pretty much the story lines for people past a certain age." She also appreciates Moira's wonderful wigs and exquisite wardrobe, as she told Vanity Fair: "How many older women get to wear short dresses or skirts? I did, as Moira."