This Is How Much Catherine O'Hara Is Really Worth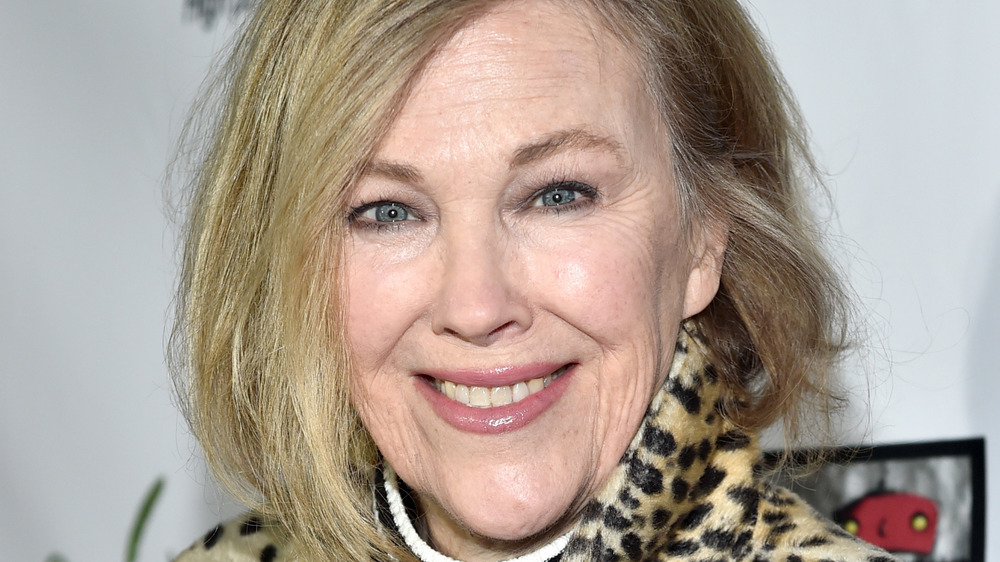 Stefanie Keenan/Getty Images
Canadian actor Catherine O' Hara is one of the funniest stars on the big and small screens. Currently, she is best known for her role as the Givenchy-wearing, over-the-top Moira Rose on Schitt's Creek, but she has been a constant fixture on the comedy scene since the late 1970s. Also known for her performances in Home Alone, After Hours, and Beetlejuice, O'Hara has amassed a fortune — and that is nothing to laugh about.
The Emmy-winning actor previously became a household name in Canada for her stint in the sketch comedy series Second City Television, where she first acted alongside Schitt's Creek co-creator and co-star Eugene Levy. O'Hara credits the show for igniting something in her, recalling in a 2008 Playback interview, "Once I saw the Second City show I thought, 'Oh my Lord, that is what I want to do! This is what I am meant to do. Please let me in.'" In that same interview, the star also mentioned that she didn't like working on television and avoided sitcoms: "I have shied away from TV because of its long-term commitment ... especially the sitcoms I have been offered." At the time, O'Hara prioritized raising her sons, but it seems as if she finally found a tailor-made TV role as Moira Rose in the hilarious multi-award-winning Schitt's Creek.
Catherine O'Hara's net worth is also higher than you might think. Keep scrolling to find out how much the star has to her name and how she amassed her fortune.
Catherine O'Hara has many talents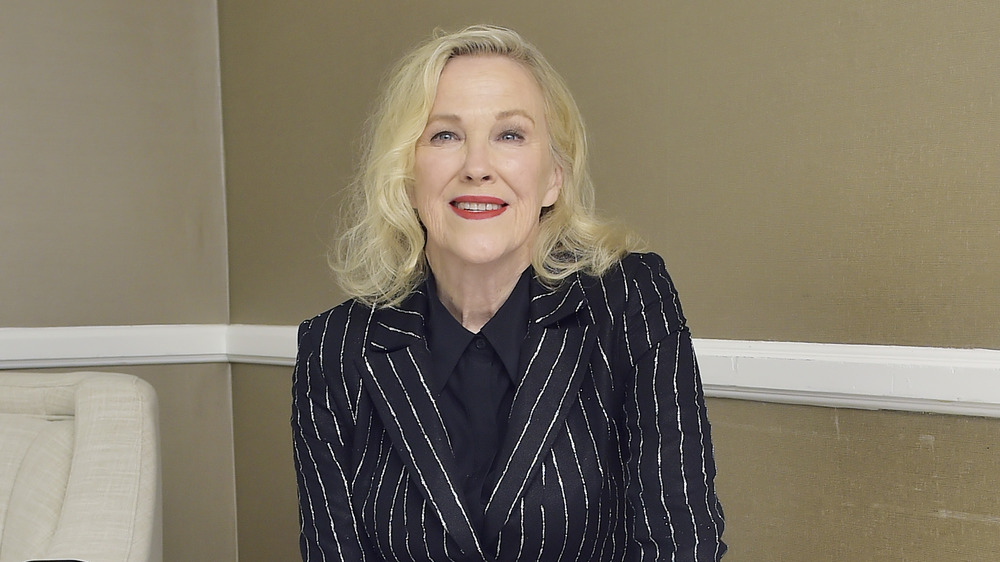 Alberto E. Rodriguez/Getty Images
Catherine O'Hara has racked up considerable wealth. According to Celebrity Net Worth, she's earned a cool $10 million after nearly 40 years in the industry. On the personal side of things, she's married to production designer Bo Welch, and they have two sons. They met while working on Beetlejuice and married in 1992. Two years later, they bought a home for $1.25 million in Brentwood, Los Angeles.
While O'Hara is an established actor, she's also made a name for herself as a voice-over artist, having lent her talents to animated productions such asThe Nightmare Before Christmas, Chicken Little, The Addams Family, and The Last Kids on Earth. As part of the Jazzagals on Schitt's Creek, Moira Rose often performs on stage. But O'Hara herself is also a singer-songwriter. She even wrote two songs for the 2003 film A Mighty Wind, which Now Toronto ranks as her best acting performance. Music seems to run in the family. According to The Guardian, her sister is singer-songwriter Mary Margaret O'Hara, who penned the cult classic album, Miss America, in 1988.
That said, fans have not seen the last of Moira Rose's fashion extravagance. According to Hello Giggles, Catherine O'Hara will pay tribute to the on-screen style icon at the 2021 Golden Globes. Andrew Gelwicks, a celebrity stylist, revealed, "We'll still be dressing up, having fun, and giving that fabulous moment everyone wants to see." What a fitting send-off for one of the most memorable TV characters in recent years.