Twitter Can't Get Over Jeff Daniels' Golden Globes Appearance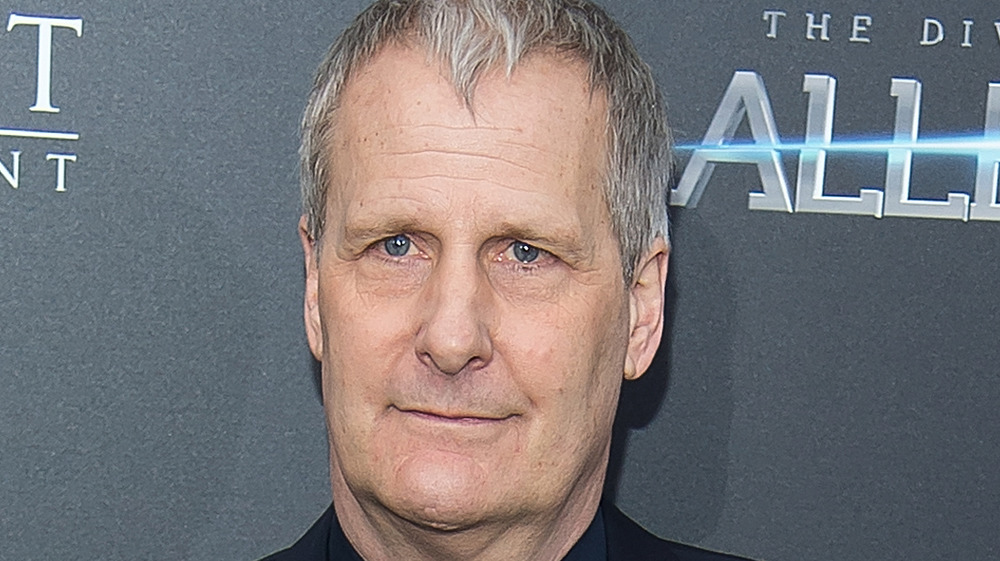 Michael Stewart/Getty Images
If you've ever felt unmotivated to dress up for a work Zoom call, Jeff Daniels knows how you feel. At the 2021 Golden Globes, he appeared on video wearing a plaid flannel shirt, and the look was decidedly more "family game night" than "red-carpet awards show."
Daniels was nominated for best actor in a miniseries or television film for his turn as former FBI director James Comey in Showtime's The Comey Rule. Mark Ruffalo won the award for his role in I Know This Much Is True, but it's Daniels' award show look that has fans talking. The other four nominees in the category all got at least somewhat dressed up in jackets and button-down shirts, but Daniels was apparently just fine in his flannel.
"Jeff Daniels in the guest room in a flannel is my vibe," tweeted actor Jeff Heimbrock. "Jeff Daniels giving off strong 'Dad in his man cave' vibes here," another viewer tweeted. The verdict is in: Fan love Daniels' unbothered energy.
Jeff Daniels nailed the dad look at the Golden Globes
Jeff Daniels is a father of three, and he took that dad energy with him to the Golden Globes on Feb. 28, 2021. From the blanket-covered lump in the background of his photo to his casually rolled-up flannel sleeves, The Newsroom star truly did not care that this award show is typically a red carpet event.
"Jeff daniels broadcasting live from 'the computer room,'" one person quipped. "In awe of jeff daniels' 'dad zooming in from the spare room' vibe," tweeted Slate writer Karen Han.
Others surmised the Golden Globes may not have been Daniels' primary focus for the evening. "Jeff daniels absolutely closed his laptop after his category and went downstairs to make popcorn in the microwave," tweeted Uproxx editor Brian Grubb. "I respect that Jeff Daniels literally just got up from dinner and fired up the zoom and is gonna go back to eat now," tweeted To All the Boys I've Loved Before author Jenny Han.
Jeff Daniels was just being Jeff Daniels, and fans loved him for it.