Everyone's Talking About This SNL Reunion At The Golden Globes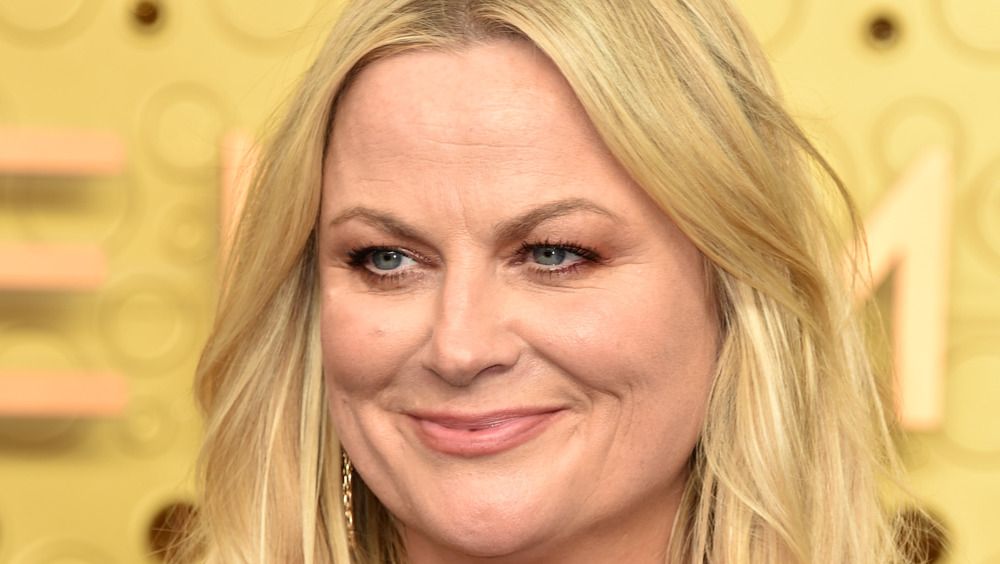 John Shearer/Getty Images
The 78th Golden Globe Awards looked a bit different than the 2020 award show because of the coronavirus pandemic. Rather than being a star-studded event with A-listers everywhere you look, the only celebrities present were those actually presenting an award and, of course, hosts Amy Poehler and Tina Fey. The live audience consisted of a small group of first responders and essential workers, plus more than 100 celebrities being streamed in from their homes around the world, per Deadline. 
While there have certainly been quite a few changes to the 2021 Golden Globes, viewers were comforted by the two familiar faces hosting the show. Poehler and Fey held the Golden Globes hosting baton between 2013 and 2015, and audiences seemed to love their chemistry. Their relationship dates back to the mid 1990s when they met in acting classes they took through ImprovOlympic in Chicago, per Refinery29. They then joined the Second City Touring Company together. Fey would land a spot on Saturday Night Live in 1997 followed by Poehler in 2001. 
While many were ecstatic to see the dynamic duo back to hosting together, that wasn't the only SNL reunion sparking people's interest.
Maya Rudolph and Kenan Thompson made quite the impression at the Golden Globes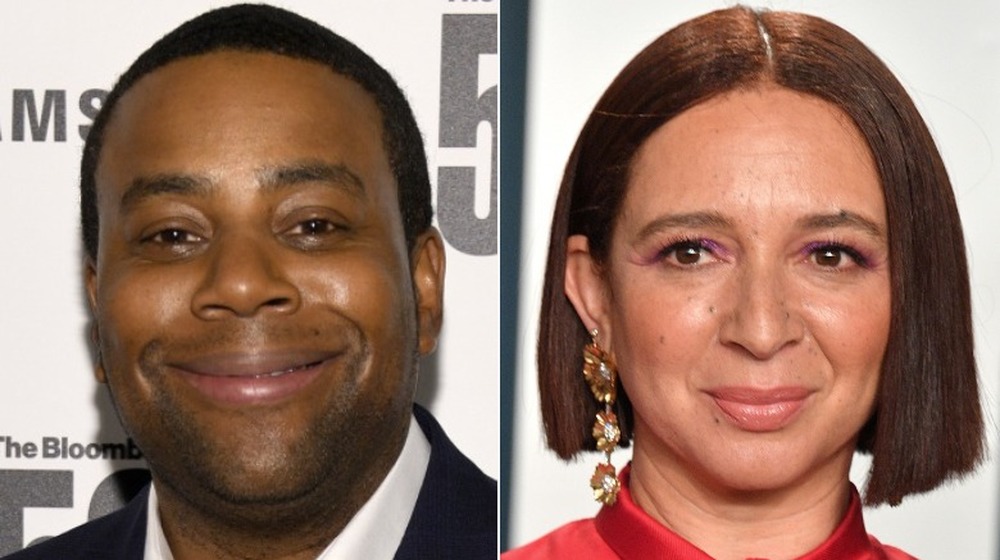 Clint Spaulding, George Pimentel/Getty Images
Following Aaron Sorkin's acceptance speech for Best Screenplay for Trial of the Chicago 7, Maya Rudolph and Nickelodeon alum Kenan Thompson appeared on stage with Amy Poehler for a hilarious skit about a pair of sibling songwriters who were also married. Thompson and Rudolph have both been cast members on Saturday Night Live — Rudolph for seven seasons between 2000 and 2007, per Variety, and Thompson since 2003, as noted by People. Twitter, as always, was quick to react to the SNL reunion and it seemed like everyone was talking about it.
"The rest of the globes should just be Maya and Keenan riffing," one viewer suggested. Another declared the pair "can do no wrong." An additional fan suggested that Rudolph and Thompson host the Golden Globes. Maybe we should push that tweet to their managers? Of course, not everyone was pleased, with one viewer calling their skit "boring and dumb." What is an award show without a little controversy, anyway?