Why This Chadwick Boseman Moment At The Golden Globes Was So Powerful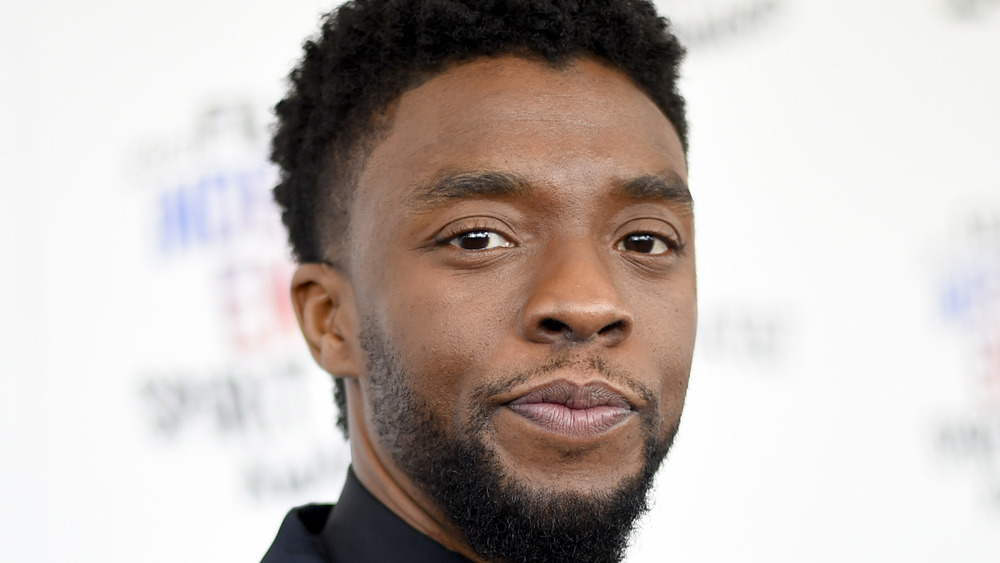 Kevin Mazur/Getty Images
The 2021 Golden Globes had a slew of memorable moments. From Daniel Kaluuya's awkward technical difficulties to Catherine O'Hara's husband seemingly trolling her during her acceptance speech (maybe it was a bit?), the awards show has certainly delivered some notable and meme-worthy moments. Of course, among the humorous moments, there were plenty of somber and sometimes tear-jerking moments, too. 
As viewers and nominees watched the show virtually, there was one particular nominee on many fans' minds: Chadwick Boseman. The Black Panther star died of colon cancer in August 2020, according to AP News. Though Boseman was diagnosed with the disease in 2016, he never spoke publicly about it, so the news came as a devastating shock to fans worldwide. 
Upon his death, fans have been reflecting on Boseman's legacy in the film industry. The actor received a posthumous Golden Globes nomination for Best Actor in a Motion Picture Drama for his work in Ma Rainey's Black Bottom (he won), and stars have paid tribute to the late star during the award show's broadcast. Fans particularly teared up, however, over a bit involving a famous TikTok star — keep reading to learn the sweet details.
The Chadwick Boseman moment that made fans tear up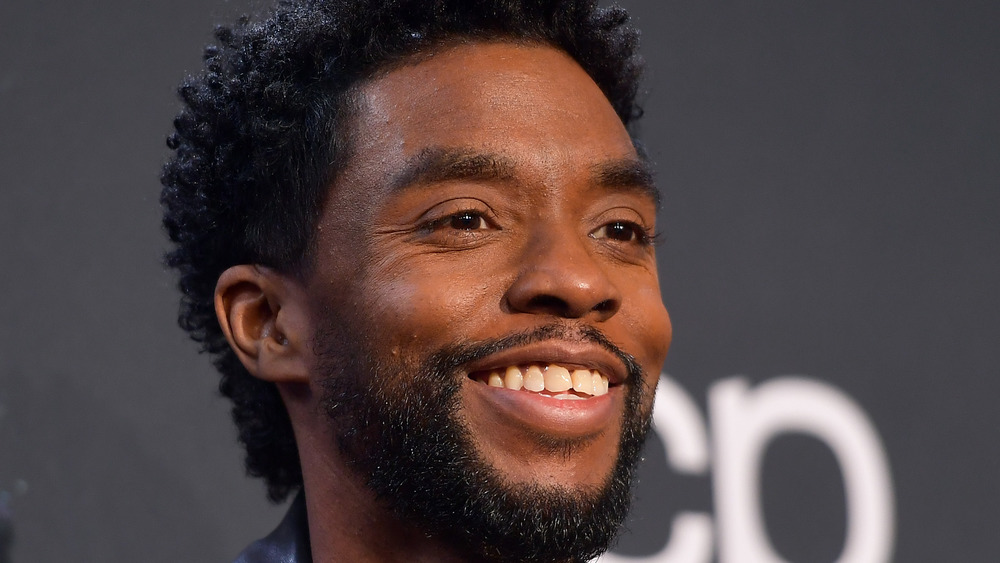 Matt Winkelmeyer/Getty Images
La'Ron Hines is a TikTok star who first gained popularity thanks to his hilarious videos with a simple premise: He asks kids questions, and they give some truly ridiculous and hilarious answers. With 6 million current TikTok followers, La'Ron's videos have become nothing short of an internet sensation.
Thanks to the Golden Globes, La'Ron has come across an even bigger platform. In what started as a cute and funny bit, La'Ron asked kids questions about the Golden Globes and Hollywood stars in general. The kids gave their typically outlandish and quirky responses — until one particular question popped up.
"Who is Chadwick Boseman?" La'Ron asked several of the kids. "He's the Black Panther," they all answered, without hesitation. One child even described Boseman as the "good guy." Naturally, fans were tearing up at the kids' instant recognition of Boseman and his most famous character portrayal. Fans talked about the moment on Twitter, with one mentioning that it was "emotional" and "uplifting." Fans young and old continue to recognize and appreciate Chadwick Boseman's incredible legacy — one that won't get forgotten anytime soon.