Tracy Morgan's Hilarious Mistake At The Golden Globes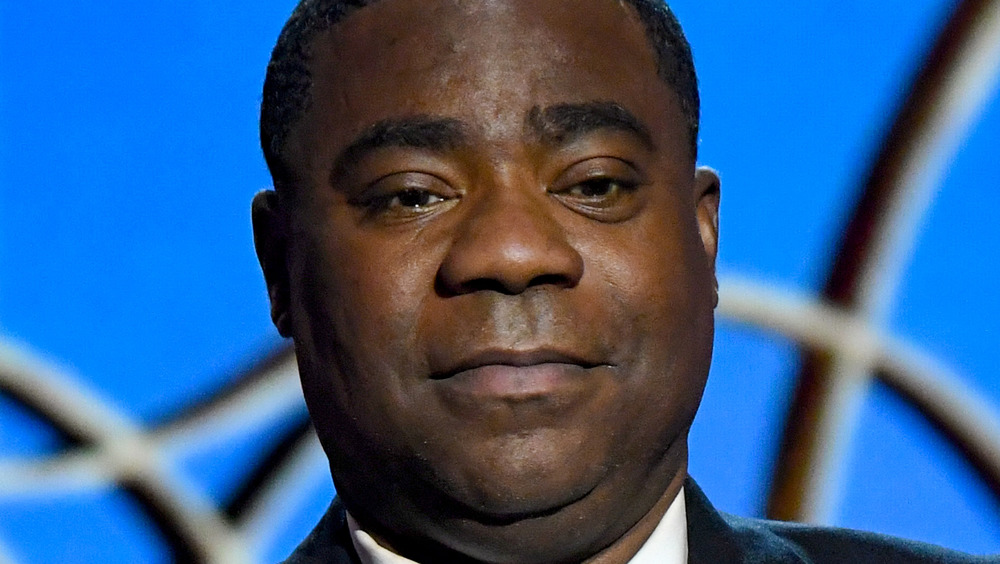 Kevin Mazur/Getty Images
One of the biggest perks of watching awards season for fans is seeing their favorite celebs do some of the most embarrassing things on stage.
Aside from the gowns, the diamonds, and the awards themselves, the most memorable moments from awards seasons past are the ones where we can wholeheartedly say, "Ahhh, celebs — they're just like us!" Many will never forget the moment Jennifer Lawrence fell up the stairs when the actor attempted to accept her Best Actress award at the 2013 Oscars. Or, the incredibly awkward moment when Moonlight won Best Picture at the 2017 Oscars despite the entire cast of La La Land hopping on stage, thinking they had won. And who could forget Chrissy Teigen's meme-worthy expression as she proudly watched her husband win a Golden Globe in 2015? with the least expected reaction turned meme.
At the 2021 Golden Globes in February 2021, the embarrassing blunder of the night came by way of comedian Tracy Morgan... except this time, it wasn't a joke.
Tracy Morgan mispronounced the animated film, 'Soul'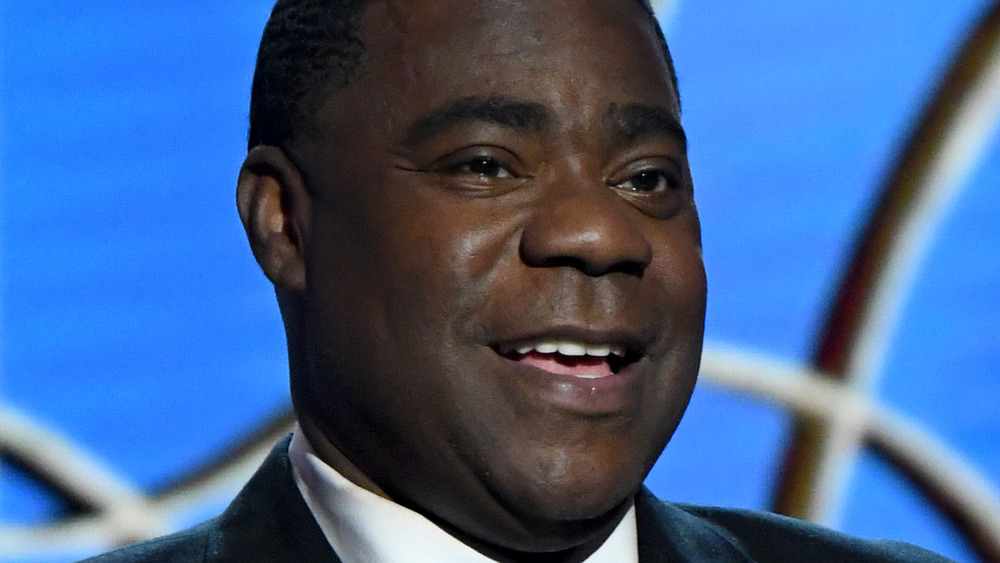 Kevin Mazur/Getty Images
Joining the 2021 Golden Globe stage to announce the winner for Best Original Score, comedian, and actor Tracy Morgan brought the jokes before making a hilarious mistake.
The actor was announcing the win for Jon Batiste, Trent Reznor, and Atticus Ross, aka the writers of the Disney animated movie, Soul, which apparently for Morgan is tough to pronounce. The comedian instead proclaimed the win for "Sal" before laughing to himself about the pronunciation mistake. Twitter was filled with laughing emojis when the moment occurred with one user writing, "Nothing will ever be better than Tracy Morgan yelling "Sal!" instead of "Soul!" with a follow-up tweet many might agree with, "He deserves a Golden Globe for this." Another tweeter pointed out how the moment reminded her of another famous celeb who mispronounced a name on an award show stage. "Wow Tracey Morgan mispronouncing Soul is our new "idina menzel" moment," wrote the user. FYI: In 2014 at the Oscars, actor John Travolta mispronounced Frozen star Idina Menzel's name, calling the singer "adele dazeem."
All in all, it sounds like Morgan handled this flub well. These things happen, no?