The Real Reason Kate Hudson Caused A Golden Globes Controversy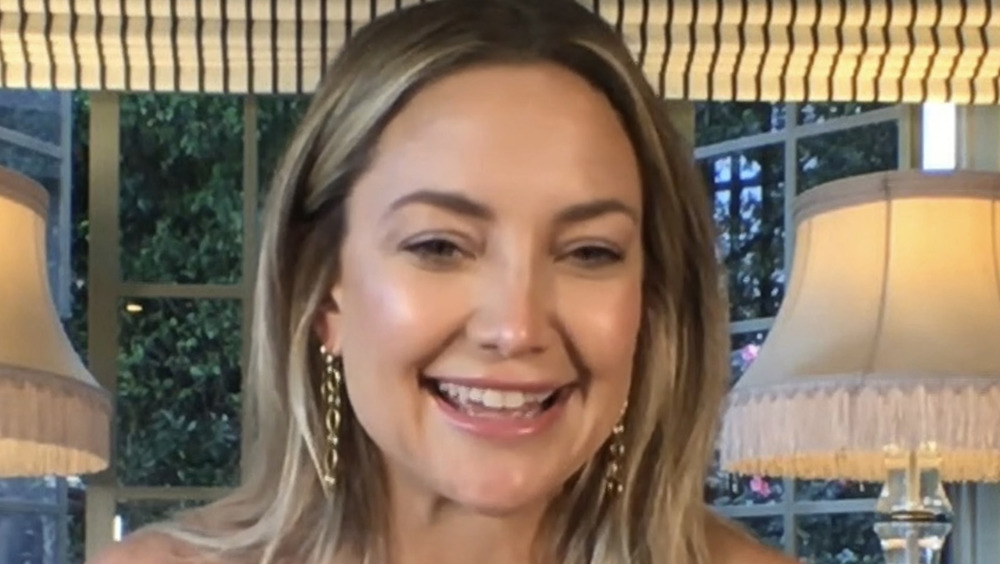 2021 Hfpa Presents: Golden Globes Countdown Live/Getty Images
2021 Golden Globes host Tina Fey joked, "Sia's controversial film Music is nominated for best international floparooni. I don't want to get into it, guys, but it's real problematic and Twitter is saying it's the most offensive casting since Kate Hudson was the Weight Watchers spokesperson," per Us Weekly. Hudson also starred in the movie Music. The film's director Sia has received a lot of backlash for casting Dance Moms alum Maddie Ziegler in the film to play an autistic teenager, instead of having someone with autism portray the part.
According to Rolling Stone, people were also upset with Ziegler's character being held back via restraint to calm her down. Sia tweeted some apologies before she deleted her Twitter account in the midst of backlash. In a post, she just said, "I'm sorry." In another tweet, "I plan to remove the restraint scenes from all future printings. I listened to the wrong people and that is my responsibility, my research was clearly not thorough enough, not wide enough."
The film sparked so much outrage that an online petition was started to rescind Music's Golden Globes nomination. Hudson received a nod for her acting and the movie was acknowledged in Best Motion Picture- Musical or Comedy category. While Sia has seemingly retreated by deleting her Twitter account, Hudson showed up for the (virtual) Golden Globe Awards, promoting her performance and the movie itself, which did not sit well with many people.
Kate Hudson's Golden Globes appearance and recent movie incited backlash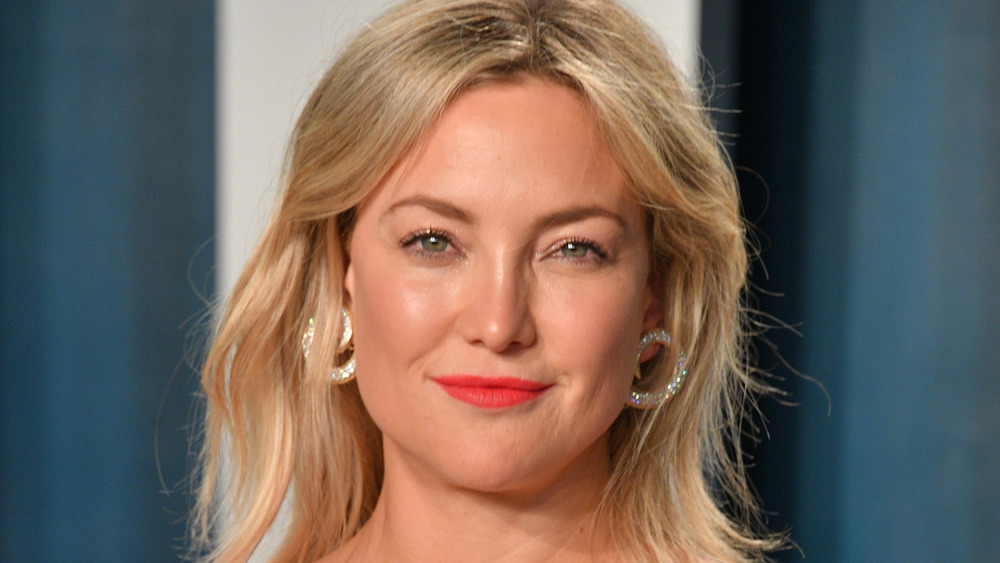 George Pimentel/Getty Images
During the 2021 Golden Globe Awards, E! News shared a quote from Kate Hudson about her role in the movie Music. Hudson said, "The goal is to be as inclusive as a community as possible." However, many took issue with the actor's remarks, with one person responding, "But there weren't any actually autistic people included? lol." Someone else posted, "Being inclusive would have included someone on the spectrum to play someone on the spectrum. Having a neurotypical person make exaggerated and offensive gestures to try to pass as someone on the spectrum was just offensive. Kate trying to say otherwise is [just] flat out bs."
Another Twitter user said, "Reminder: the restraint method that Kate Hudson's character uses in that movie has a long history of lethality. How is perpetuating something that keeps killing autistic kids being 'inclusive'?" Someone else declared, "You have failed miserably. Music is not inclusive, it is ableist and dangerous." Prior to the Golden Globes, Hudson told Jimmy Kimmel, "It is an important conversation to have, not just about this movie, but as a whole, about representation," as reported by E! News. She added, "When I hear that there's anybody that feels left out I feel terrible." 
Many people believe that Music goes beyond making someone feel "left out." Will Sia, Hudson, Maddie Ziegler and the others involved in the film do anything to right these wrongs? Or will they just hope that this controversy disappears?