Inside The Secret Birth Of Alec And Hilaria Baldwin's Sixth Child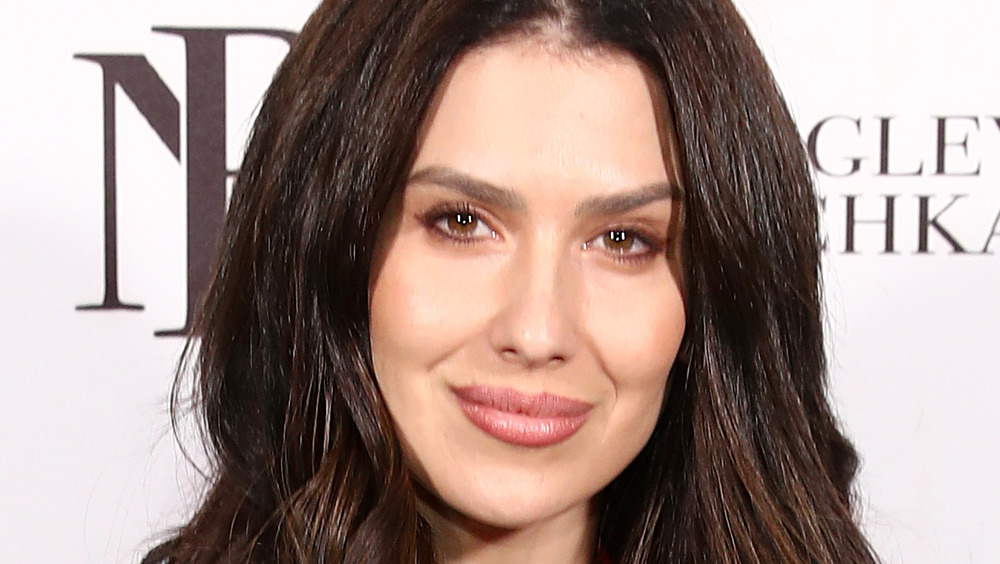 Cindy Ord/Getty Images
Hilaria Baldwin married Alec Baldwin in June 2012, and the couple has been busy with growing their family ever since. The actor had a daughter, Ireland Baldwin, with his ex-wife Kim Basinger, but has drastically grown the Baldwin brood since marrying Hilaria. According to People, they have sons Rafael Thomas, Leonardo, Romeo Alejandro David, and Eduardo Pao, plus daughter Carmen Gabriela.
In November 2019, Alec told Entertainment Tonight that he and his wife almost felt a compulsion to keep adding to their clan. "If you have kids, and if you're like us, sometimes you feel like you can't stop having kids," he joked. He added, "Every time we have them, we're like, 'This is great. Let's have more!'"
The fitness guru had taken some much-needed time off of social media in early 2021 after she came under fire amid allegations she faked her Spanish heritage, according to Vanity Fair. "I spent some of my childhood in Boston, some of my childhood in Spain," Hilaria explained in an Instagram video on Dec. 27, 2020. On Feb. 5, 2021, Hilaria posted an adorable family photo after a hiatus from the social media platform. "I've spent the last month listening, reflecting, and asking myself how I can learn and grow," she wrote in the lengthy caption, "My parents raised my brother and me with two cultures, American and Spanish, and I feel a true sense of belonging to both." Less than a month later, she made an unexpected announcement using another family photo.
Hilaria Baldwin surprised fans with a new family member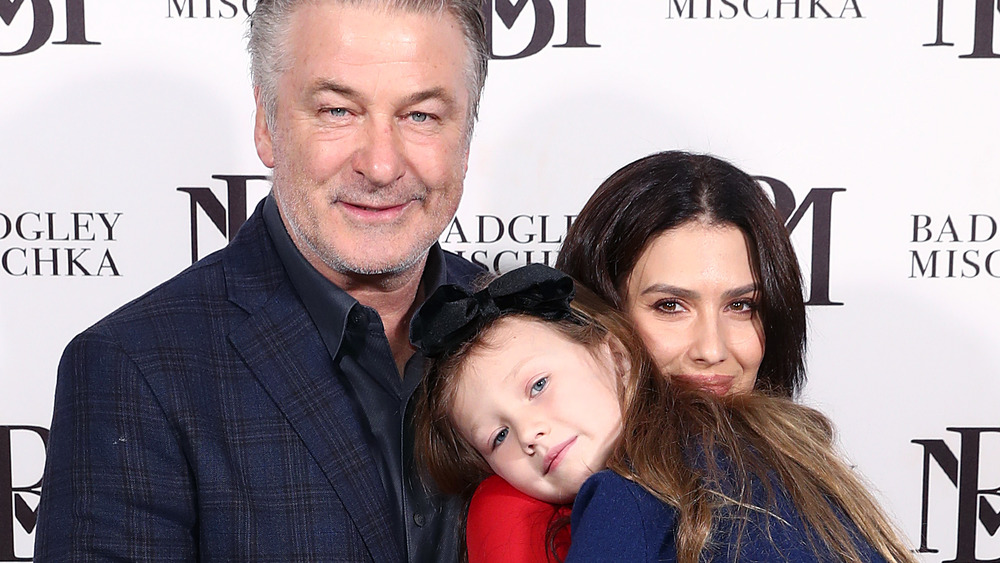 Cindy Ord/Getty Images
Hilaria Baldwin is known for posting many family photos on social media, and the subject of her expanding family has been a frequent topic in past interviews. "At this point, who knows?" the Mom Brain podcaster told Us Weekly about the prospect of more little ones. "I don't know. I've learned that I thought I was gonna have one kid and now, all of the sudden, I have a gigantic brood, so who knows?" she added. Hilaria told People in November 2020 that her children had grown to expect their mother to keep having more offspring. "My kids are used to new siblings coming in, so they're already like, 'When is the next one going to come?'" she said.
Cut to March 1, 2021, when Hilaria posted a family group photo to Instagram of her surrounded by her kids and nestled up to a newborn. She included the brief caption "7" alongside a heart emoji while giving photo credit to Alec. Hilaria wore a baggy knitted turtleneck sweater while placing a hand on the head of her second youngest, Edu. All the other children had huge smiles across their faces as they looked up at the camera. Yep, it appears the Baldwin fam has a new member! (BTW — it's not clear whether Hilaria used a surrogate or adopted, as she gave birth to Edu in September 2020.)
The baby's sex and name aren't available as of this writing, but we imagine Hilaria will update fans soon. Stay tuned!