Mary Trump Lashes Out Against Donald Trump Getting The COVID-19 Vaccine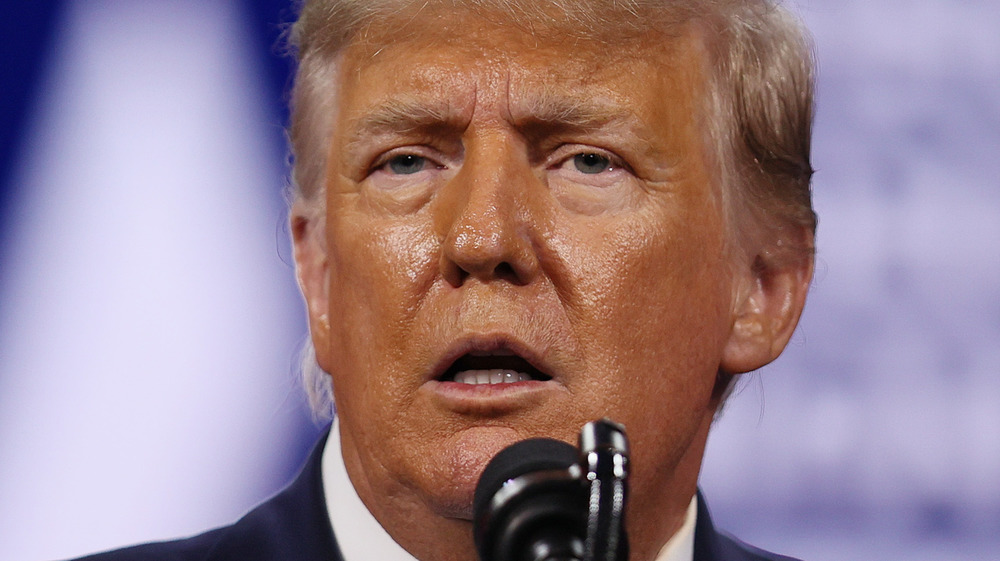 Joe Raedle/Getty Images
Mary Trump has shared her thoughts after it was revealed that former President Donald Trump has received the vaccine for COVID-19. Maggie Haberman, Washington correspondent for The New York Times and analyst for CNN, shared the news on Twitter on March 1, 2021, and reported that both Trump and his wife, Melania Trump, were vaccinated in January 2021.
"Trump yesterday, at CPAC, said for the first time that 'everyone' should get the coronavirus vaccine developed while he was in office. An adviser tells me both Trump and Melania Trump got vaccinated at the White House in January," Haberman tweeted, but did not confirm which vaccine the couple received or how many doses they have had. A Trump advisor also confirmed the news directly to CNN.
The revelation got some very mixed responses on social media, and Mary was not afraid to share her thoughts on her own Twitter account. Keep reading for her response.
What Mary Trump really thinks of her uncle's vaccination
In a scathing tweet, Mary Trump — who is the niece of former President Donald Trump and a psychologist, businesswoman, and author — called him "The Disgraced Former Occupant" and made it very clear that she was not happy to see him get a vaccination. "The Disgraced Former Occupant convinced tens of millions of people that Covid was a hoax and did nothing to stop the spread of the virus. He's responsible for the deaths of over 500,000 Americans. And yet he got the vaccine. What else do we need to know?" she wrote in a tweet posted on March 1, 2021. Mary made her feelings about her uncle even clearer, adding the hashtags "#pandemicide" and "#massmurder."
At age 74, Trump is eligible for the vaccine in many states due to his age, as those over 65 years old are being urged to get vaccinated. However, the former first lady is only 50 years old, making it unlikely that her age played a factor in her getting a vaccine. Other stipulations include vaccines going to healthcare providers, first responders, or those with a pre-existing health condition first.
Mary's comments came after she admitted in late February 2021 that she does not believe her uncle will run for president again in 2024 for fear he would lose a second time. "There's no way that he is going to put himself in the position of losing again," she told MSNBC's Mehdi Hasan.
Donald Trump did a U-turn on the pandemic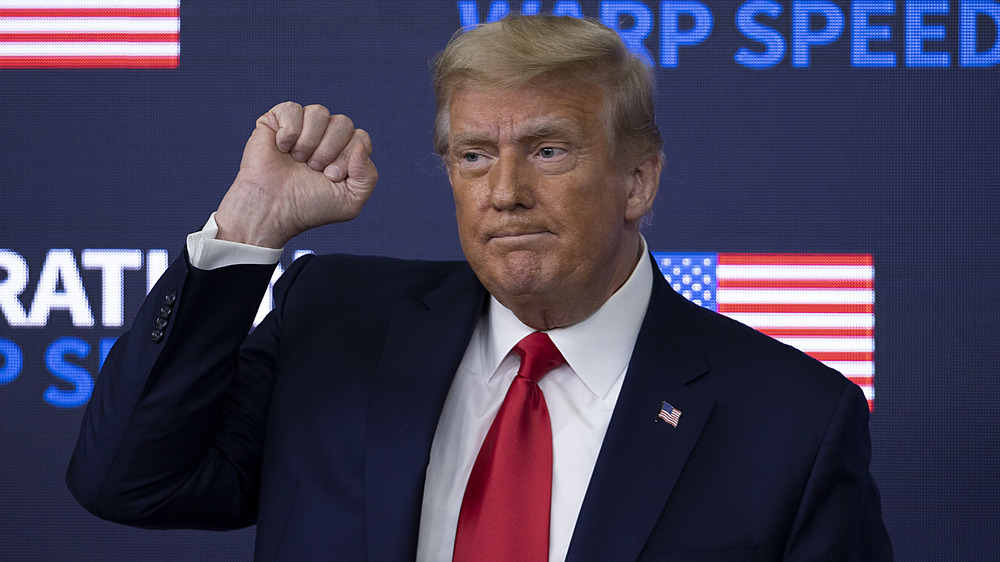 Tasos Katopodis/Getty Images
The timing of the big reveal that Donald Trump has been vaccinated for COVID-19 is pretty interesting. The news broke just one day after the former president urged his followers to get vaccinated during an outspoken speech at the Conservative Political Action Conference (CPAC) in Orlando, Fla. on Feb. 28, 2021, as he marked his first public appearance since leaving the White House. Per CNN, he said, "How unpainful that vaccine shot is, so everybody go get your shot."
His words marked a pretty dramatic U-turn, as Mary Trump noted he spent the last few months of his time in office seemingly playing down the severity of the virus. Per The Guardian, Donald claimed during a South Lawn speech at the White House on July 4, 2020, that 40 million people in the U.S. had been tested, adding, "By doing so doing, we show cases, 99% of which are totally harmless." At the time, the U.S. had already seen almost 130,000 deaths. The Guardian reported in February 2021 that the number has since risen to more than 500,000.
In October 2020, it was confirmed that both Donald and Melania Trump had tested positive for coronavirus and were self-isolating. BBC reported that White House officials announced the now former president was displaying "mild symptoms" at the time.