The Real Reason Mary Trump Wants To Change Her Name
We may receive a commission on purchases made from links.
In January 2021, Mary Trump, the niece of former president Donald Trump, told The Telegraph that she might change her name in order to distance herself from her uncle. According to The Telegraph, she is "worried ... about the connotations [Donald Trump's political legacy] may have in the future." Mary declared that "the damage Donald has done to this country is incalculable," seemingly insinuating that she fears any association with him would impact her future. She also spoke about Melania Trump and the widespread speculation about the state of her and her husband's marriage, stating, "I don't believe he understands affection or intimacy."
In an interview with CNN, the clinical psychologist also said that his last day in office before being replaced by President Joe Biden was "probably the worst day of his life." In another CNN interview, Mary added that her uncle was "incapable" of admitting that he lost the 2020 election, and that, in her opinion, the Capitol riots were the "culmination of his failed attempts to overturn the election results." She warned that he would probably attempt to "change the narrative" around his legacy as a president of the United States and claimed, "We can't count Donald Trump out ever."
Mary Trump has been one of her uncle's loudest critics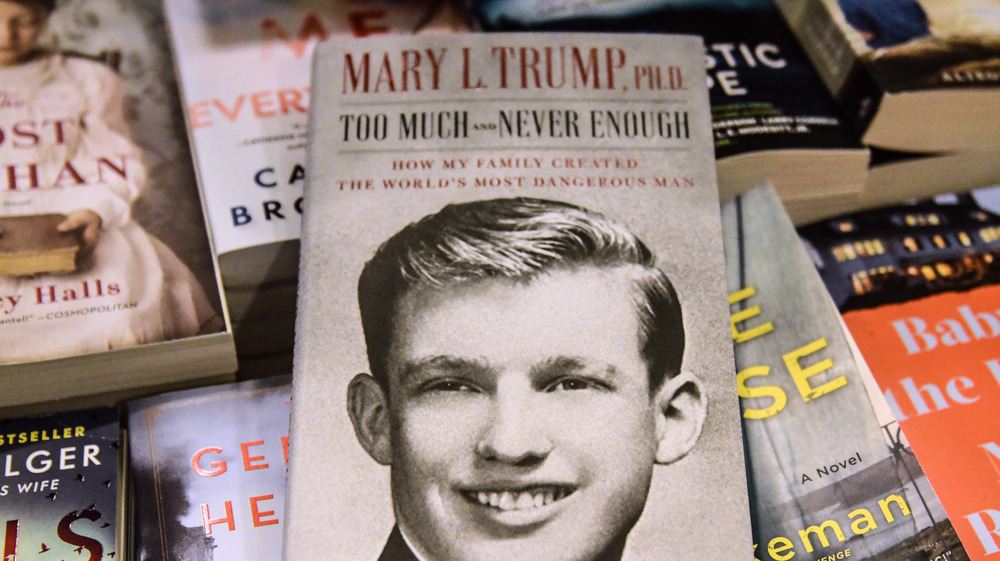 Stephanie Keith/Getty Images
Mary Trump has long been an outspoken critic of the former president. In July 2020, she published a bestselling tell-all book titled Too Much and Never Enough: How My Family Created the World's Most Dangerous Man. The book exposed the Trump family dynamics through the lens of her expertise as a psychologist. Mary also claimed that he cheated on his SATs and that his father had been emotionally abusive, per Business Insider.
Her father, Fred Trump Jr., was Donald Trump's older brother. He died at the age of 42 in 1981, following a heart attack, which, according to his family, "stemmed from alcoholism," per The Washington Post. Mary and her brother Fred have clashed with Donald Trump's side of the family over claims that the pair were cut out of their inheritance after their father's death.
Mary publicly supported the former president's impeachment and has also declared that his children should be "shut out" of politics, according to The Hill. Following rumors that Ivanka Trump might be looking to run for a Senate seat eventually, Mary stated (via The Hill) that the Trumps should not be doing anything besides "defending themselves against judges."