Here's How Much Nikola Jokic Is Really Worth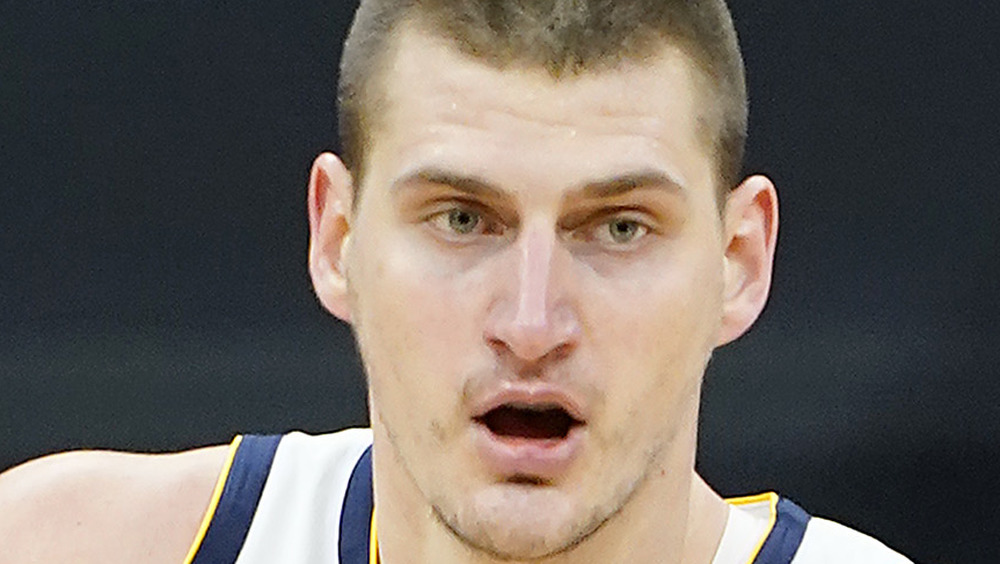 Thearon W. Henderson/Getty Images
Early on in his career with the Denver Nuggets, Nikola Jokic established himself as one of the most transcendent passing big men to play in the NBA. The center comes from a modest background, having grown up in the small town of Sombor, Serbia. Although his on-court play quickly propelled him into being one of the most famous athletes in his home country, as reported by Bleacher Report in 2017, Jokic prefers to keep a low profile.
When the seven-footer moved to the United States to join the NBA in 2015, he brought along his two brothers, Strahinja and Nemanja, to live with him in Denver. They helped keep him grounded during his rise to fame. "They're not going to allow him to change," Nuggets coach Mike Malone told Bleacher Report. "Not that he would. But they wouldn't allow it if he ever tried."
Fellow Serbian basketball player, Darko Milicic, told 24sedam (via Fadeaway World) that he believed Jokic was grossly underpaid. The 2003 lottery pick compared Jokic's contract to that of Rudy Gobert from the Utah Jazz. "If Gobert is worth so much money, then our Jokic should sign a contract for $500,000,000. That's how much better he is than Rudy," Milicic said. "Marketing has always been in the first place for them and as much as possible those leagues make show business."
Unfortunately, Jokic does not make $500 million — but how much is the All-Star really worth?
Nikola Jokic signed a big contract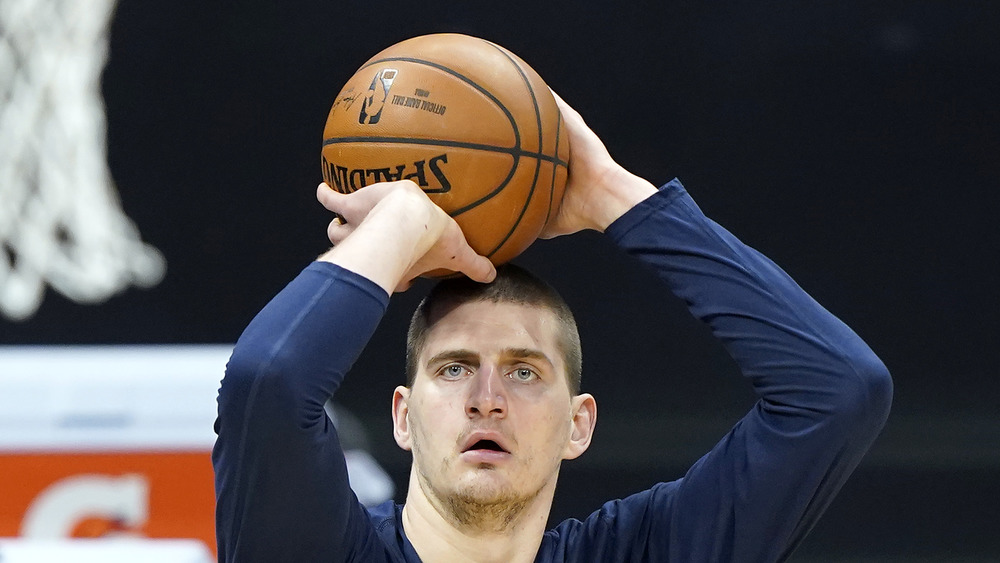 Thearon W. Henderson/Getty Images
During his first three seasons with the Denver Nuggets, Nikola Jokic was on a rookie contract and made just over $1.3 million a year, per Basketball Reference. His salary soared in July 2018 when he signed a five-year $148 million max-contract deal with the franchise, as reported by ESPN. Jokic pulled in $24.6 million in the 2018-19 season and $26.5 million the following season. Celebrity Net Worth estimated the big man's holdings to be around $30 million as of March 2021. But Jokic's net worth is projected to balloon, as his salary will keep growing under the five-year deal (per HoopsHype).
In 2017, the Denver Nuggets struck an endorsement deal with Western Union to allow patches on the players' jerseys, as reported by Fox Denver. On Jan. 6, 2021, the team's franchise center shared a video on his Facebook page that said the Nuggets were continuing their partnership with Western Union.
Jokic prefers to keep a low profile, but one thing he does spend his money on is horses. As covered by Bleacher Report, the Serbian bought a racehorse named Dream Catcher in 2016. Spending time with horses is one of the basketball player's most cherished activities. Jokic even helps clean out a friend's stable when he visits his hometown. If he was not an All-Star NBA player, Jokic said, "I'd be a stable boy." When the Nuggets' center wants to unwind, he spends time around horses. "That's kind of my getaway ... from the people," he told Bleacher Report.