What You Didn't Know About Jared Leto's Brother Shannon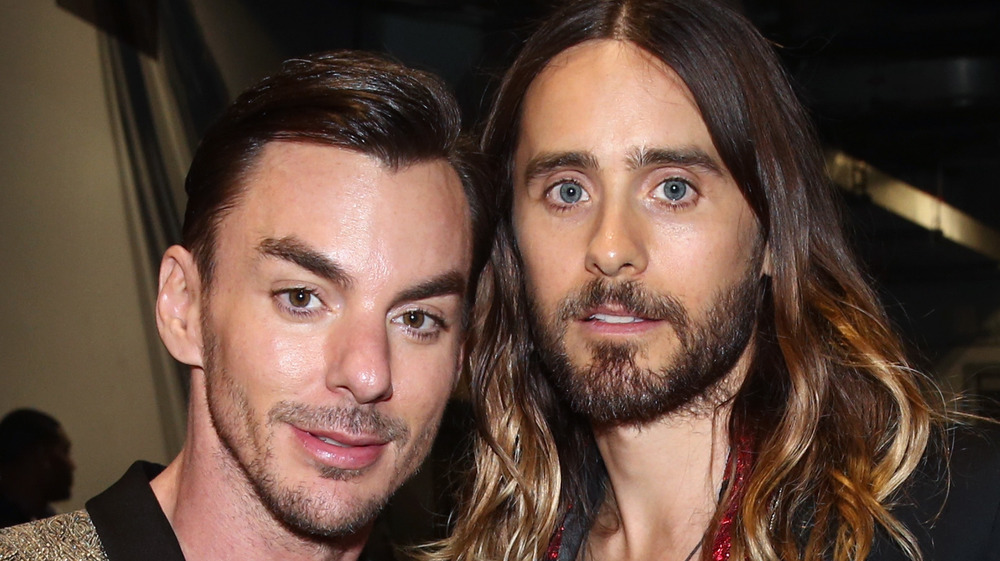 Christopher Polk/Getty Images
Fans of Suicide Squad star Jared Leto (right) know about both his lengthy acting career as well as his passion for music. However, not everybody realizes that his older brother, Shannon Leto (left), is right by his side in those musical ventures. In fact, Shannon has made quite a mark on the entertainment industry himself.
Jared and Shannon co-founded the band Thirty Seconds to Mars in 1998. The group has released a number of albums over the years and plans to perform a "Mars Island" concert in Croatia in the summer of 2021. According to Sonor, music has been a central part of Shannon's life since he started playing drums at the tender age of 5, but his path in the entertainment industry wasn't an easy one.
Shannon (born in March 1970) and Jared (born in December 1971) had a challenging childhood. Their father, Anthony Bryant, reportedly walked out on his family when they were just kids living in Louisiana and later completed suicide. Jared told the audience at a 2014 conference that his dad "just flicked a cigarette and said, 'I'll see you, kid, just going to the store to get a carton of milk,' and never came back." 
The family moved frequently, and their mother, Constance, eventually married an eye doctor named Carl Leto, who adopted the boys and gave them his surname. According to The Sun, Carl helped foster the boys' love for music, and though Carl and Constance divorced, the brothers' passion for the arts definitely stuck. 
Shannon and Jared Leto make a great team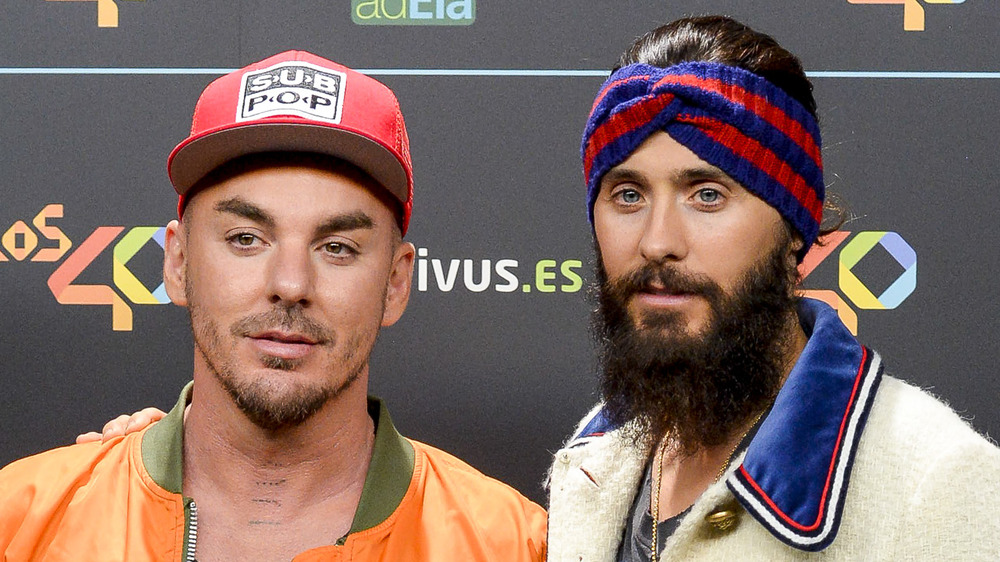 Carlos Alvarez/Getty Images
Music may be Shannon Leto's primary focus, but his brother, Jared Leto, isn't the only actor in the family. According to Shannon's IMDb page, he appeared alongside his little bro in a couple of episodes of My So-Called Life in 1994 and has landed some other small parts over the years. 
As for his love life, rumor has it that Shannon has been dating actress Cara Santana, who was previously engaged to actor Jesse Metcalfe. According to the Daily Mail, Cara and Shannon have been spotted together by paparazzi, but they've kept their relationship fairly private.
Shannon has made headlines for the wrong reasons in the past. TMZ reported that the drummer was arrested in Hollywood in June 2014 for driving under the influence. At the time, he also had an outstanding warrant for driving without a license.
Overall, Shannon seems to maintain an intriguing, yet fairly low-key lifestyle — at least when compared to Jared's high-profile pursuits — but that hasn't stopped him from achieving fame and fortune. Thirty Seconds to Mars has sold millions of copies, graced the Billboard charts, and even "set the Guinness World Record for most shows on an album cycle," per Forbes. According to Celebrity Net Worth, Shannon has amassed an estimated $10 million. 
He told The Menu that he loves working so closely with Jared. "It's great always knowing that there's someone having your back no matter what challenges arise."