The Allegations Against T.I. And Tiny Explained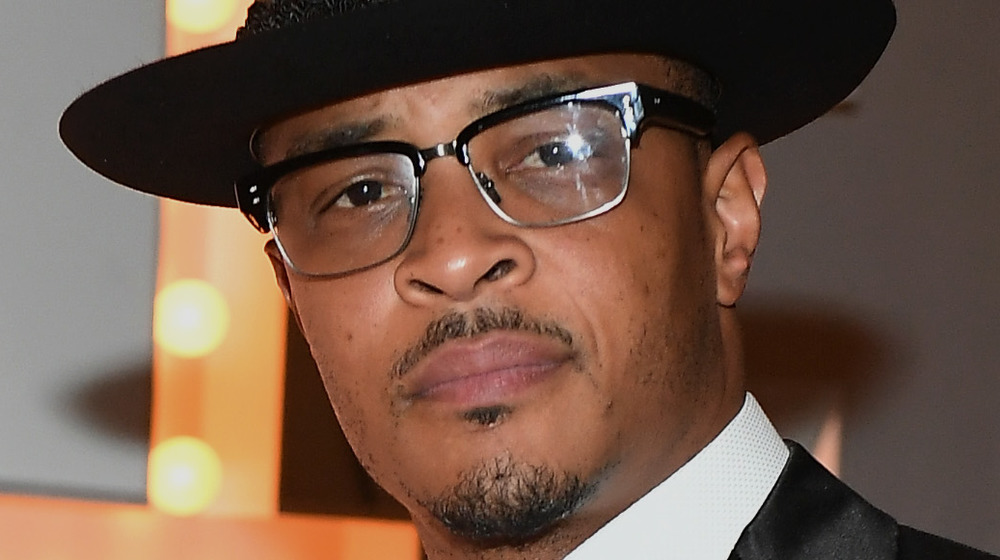 Paras Griffin/Getty Images
The following article includes allegations of sexual assault.
Rapper T.I. and wife Tameka "Tiny" Harris are potentially facing a criminal investigation over allegations of sexual abuse.
The New York Times reported that a lawyer is seeking criminal inquiries in Georgia and California on behalf of 11 clients. Their "eerily similar" claims range from 2005 to 2018, according to the attorney, Tyrone A. Blackburn.
The women involved have allegedly been subjected to "sexual abuse, forced ingestion of illegal narcotics, kidnapping, terroristic threats and false imprisonment" from the couple or their associates. As CNN reported, the attorney claims that over 30 "women, survivors, and witnesses" have contacted him with allegations against the couple.
"Clifford (T.I.) and Tameka Harris deny in the strongest possible terms these unsubstantiated and baseless allegations," the rapper's attorney, Steve Sadow, told reporters.
"We are confident that if these claims are thoroughly and fairly investigated, no charges will be forthcoming," his statement continued. "The Harrises implore everyone not to be taken in by these obvious attempts to manipulate the press and misuse the justice system."
A former friend of the couple claimed that T.I. had held a gun to her head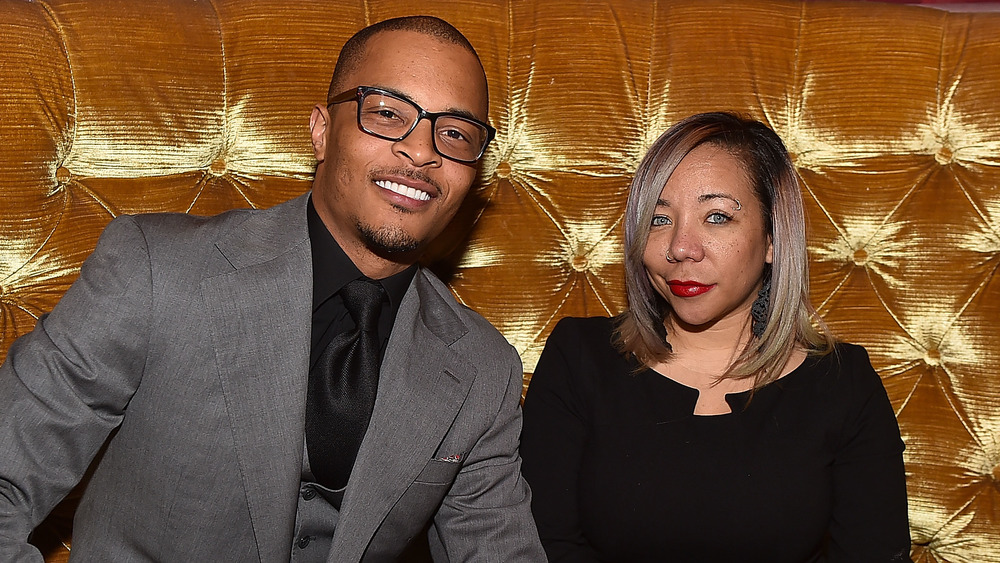 Paras Griffin/Getty Images
Former friend Sabrina Peterson was the first woman to publicly accuse the couple in January 2021, sharing her allegations in a post on Instagram. She tagged T.I. and wrote that he had "put a gun to [her] head in front of children" and painted her as a "villain" after the incident. "It's so hard being the VICTIM OF RAPE & BEING PAINTED AS THE REASON IT HAPPENED!" Peterson concluded.
After multiple other women came forward with stories of abuse, T.I. responded with an eight-minute video on his Instagram. He accused the alleged victims of chasing "clout" and insisted that "whatever we ever have done, has been done with consensual adults." The rapper also wrote in the caption that he and his wife "vehemently deny ALL these disgusting, anonymous allegations."
According to The Hollywood Reporter, T.I. won't be returning for the third Ant-Man movie, despite starring alongside Paul Rudd in the first two films. It is unclear whether Marvel made this decision in response to the allegations. Deadline also reported that production had been suspended on the couple's VH1 reality show T.I. & Tiny: Friends & Family Hustle.
If you or someone you know has been the victim of sexual assault, you can call the National Sexual Assault Hotline at 1-800-656-HOPE (4673) or visit RAINN.org for additional resources.