T.I.'s Parenting Comments Are Sparking Controversy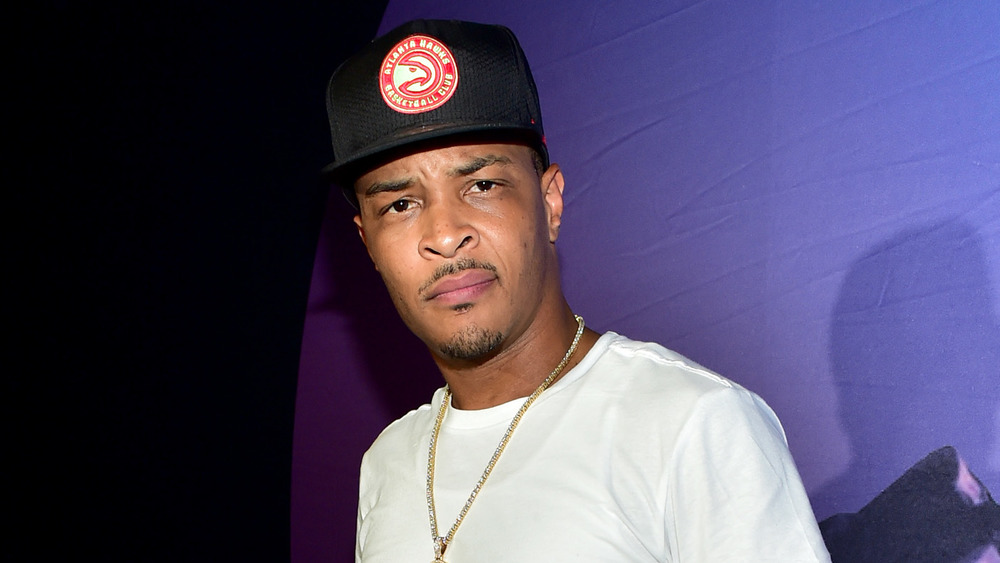 Moses Robinson/Getty Images
Rapper T.I. is known for his infamous hot takes and his rather extensive vocabulary to describe simple things. The "Whatever You Like" crooner is not afraid to speak his mind on any topic, even if it does offend some people here and there. Aside from his eyebrow-raising comments about rap beef amid the fatal shooting of Chicago rapper King Von in November 2020, T.I.'s remarks about his parenting style are receiving serious backlash.
If you have ever watched an episode of the rapper's reality TV series, T.I. & Tiny: Friends & Family Hustle, it is without question that T.I. takes pride in being a father to his six children. However, the "L.I.B.R.A." rapper's comments about his eldest daughter, Deyjah Harris, stirred up major controversy. In a November 2019 since-deleted interview with Ladies Like Us (via Entertainment Tonight), T.I. admitted that he takes Harris to her OBGYN appointments yearly to "check her hymen" and make sure it is "still intact." 
Despite the gynecologist explaining to him that hymens can break from day-to-day physical activities, the rapper recalled telling the doctor: "'Look doc, she don't ride no horses. She don't ride no bike. She don't play no sports. Just check the hymen please and give me back my results — expeditiously.'" Just a year later, T.I. is being slammed again for making misogynistic comments about his daughter. Read on to find out what T.I. had to say.
T.I. has an unconventional name for spending quality time with his daughter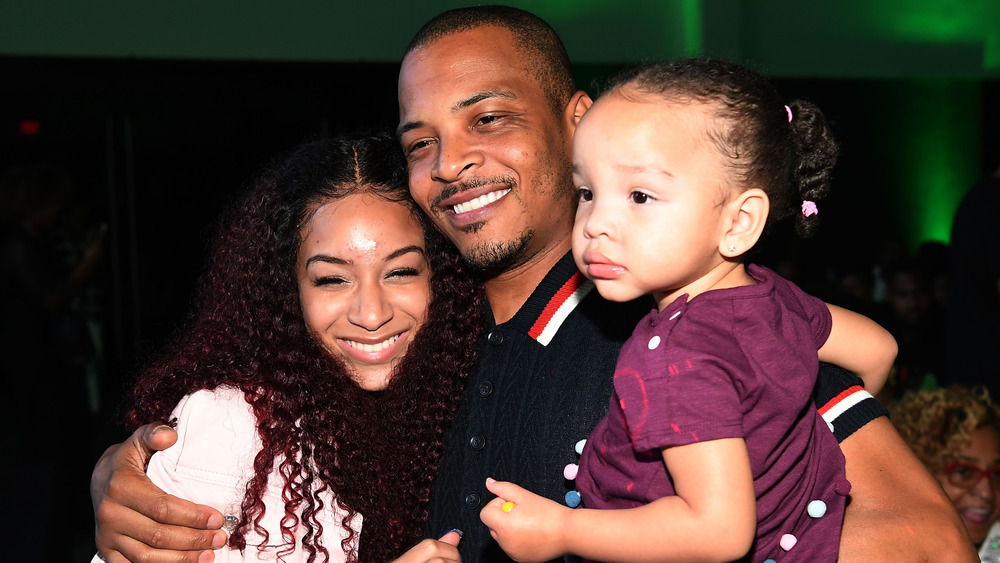 Paras Griffin/Getty Images
After making the news of his daughter's sexual health public knowledge, T.I. has been under fire for misogyny and the double standard between Deyjah Harris and his son, Clifford "King" Harris III. Critics took to social media to point out a 2019 episode of T.I. & Tiny: Friends & Family Hustle, where King admitted to the rapper and his mother, Tameka "Tiny" Cottle, that he was sexually active for over a year. Although he was not happy with the news, T.I. laughed it off. "I don't want any of my children to have sex before it's time for them, but who's to say when it's time?" he said. "However, I will definitely feel different about a boy than I will about a girl. And that's just the God's honest truth."
During an interview with 21 Savage on T.I.'s ExpediTIously podcast, the rapper said he has a specific name for the one-on-one quality time he spends with his eldest daughter: "thot prevention hours." In response to 21's comment about being overprotective with his daughters, T.I. said, "Because sons can't get pregnant You can't keep her from running into one of them n****s ... Keep your daughter off the pole ... Going to daddy-daughter dances and taking her on trips where it's just you and her, those are thot prevention hours."
Twitter users were not happy with T.I.'s comments and took to the platform to slam him. One user tweeted, "Dads, don't be a T.I." Another commented, "this is so f****d up my heart breaks for his daughter." Yikes.