The Untold Truth Of T.I.'s Daughter, Deyjah Harris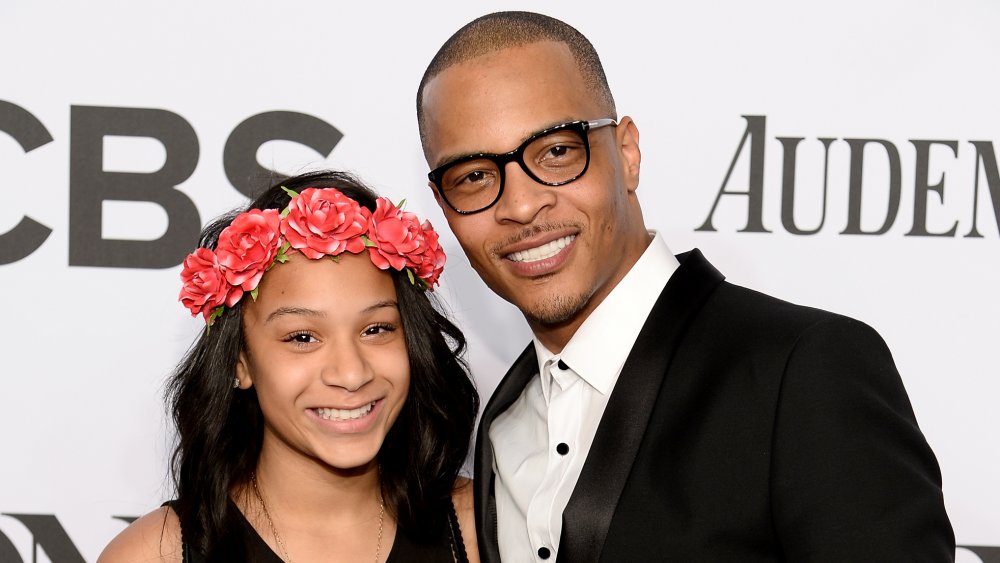 Dimitrios Kambouris/Getty Images
At age 18, Deyjah Imani Harris is rapper T.I.'s eldest daughter out of six kids. She was born on June 17, 2001, and her mother is R&B singer Ms. Niko. The teen — whose Instagram name is Princess of Da South — has 1.5 million followers and serves as an ambassador for Kardashian-favorite clothing brand Fashion Nova (via Heavy).
Deyjah seems to get along well with her half-siblings (Messiah, Domani, Clifford Joseph, Major Philant, Heiress Diana) and her step-sibling, Zonnique Pullins. Over the years, she's appeared on her blended family's reality show, T.I. & Tiny: Friends & Family Hustle. In a recent episode, however, Deyjah's claws came out when she was asked to address her father's gynecologist scandal.
As fans may recall, T.I. came under fire in late 2019 when he made some controversial comments about his eldest daughter's virginity (via BuzzFeed). It all began when he shared in an interview for the Ladies Like Us podcast that he goes to "yearly" gynecological appointments with Deyjah to make sure that "her hymen is still intact." Yikes!
The controversy surrounding T.I.'s comments about his daughter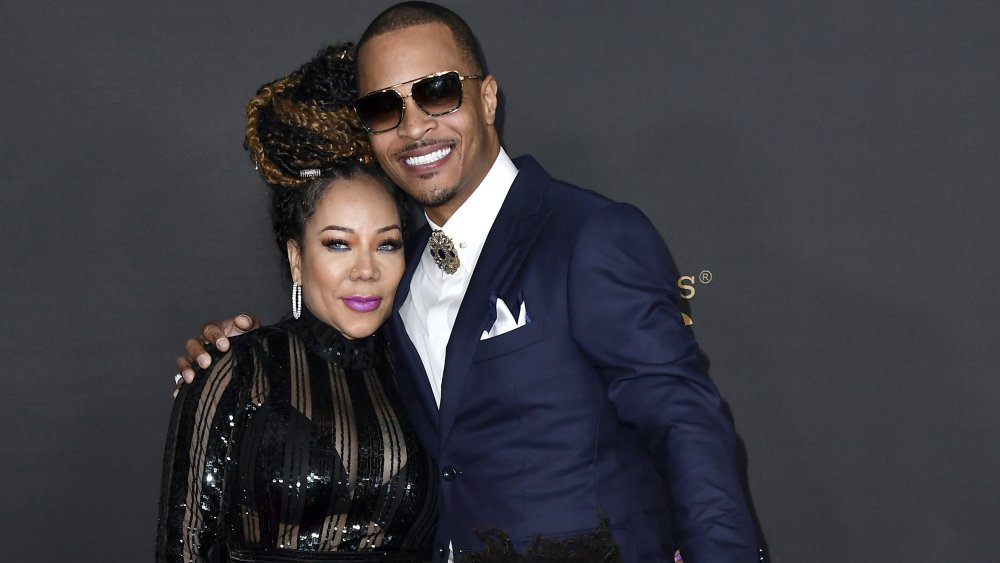 Frazer Harrison/Getty Images
Fans instantly blasted T.I. for his bizarre remarks about his daughter's hymen. During an appearance on Jada Pinkett Smith's talk show Red Table Talk in November 2019, he finally apologized.
"She did have a problem with me talking about it and I understand that and I am incredibly apologetic to her for that," T.I. said on the Facebook series, adding that he actually stopped going to the gynecologist with his daughter when she was 15 or 16 years old (per Essence).
Deyjah Harris has stayed mostly quiet about the incident, though she briefly addressed it in an episode of T.I. & Tiny: Friends & Family Hustle, where she said that her relationship with her dad has since changed. Plus, amid all the drama, Deyjah liked several tweets criticizing her dad and she eventually unfollowed him and his wife, Tiny Harris.
It was because of his daughter's reaction that T.I. said he decided to talk about the controversy on Red Table Talk in the first place.
T.I.'s views on fatherhood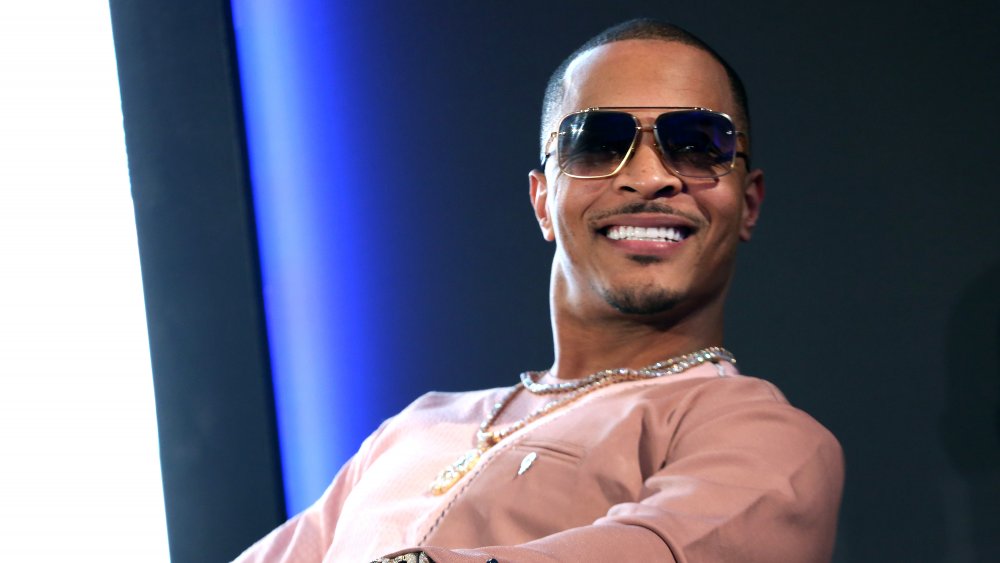 Robin L Marshall/Getty Images
Despite the drama with T.I. and his daughter Deyjah Harris, the rapper has previously opened up about the joys of fatherhood. In an interview with XXL in 2015, he spoke about the importance of being honest with his kids and treating them like equals.
"Just give them the game. I think that's what is really important; just give them the game, the game necessary to navigate yourself through life," T.I. said. "I try not to get caught in, 'Okay, this is my child.' I try to speak to them like I'm talking to just a partner of mine. I try to just give them real talk. I think that's way more effective than trying to censor the conversation all the time."
The rapper also admitted that he's "learned a lot" from raising his children through the years. "It's something that you never really master," he said. "It's a hell of a charge to even assume responsibility for them. So you just have to be committed to it, man. You have to be committed to it and passionate about it. Put your effort and energy towards it. I can brush up on some things and be better at other things."
As we all learned from T.I.'s gyno-related backlash, that last sentence is certainly true.