The Only Member Of The Royal Family Meghan Markle Is Still Close To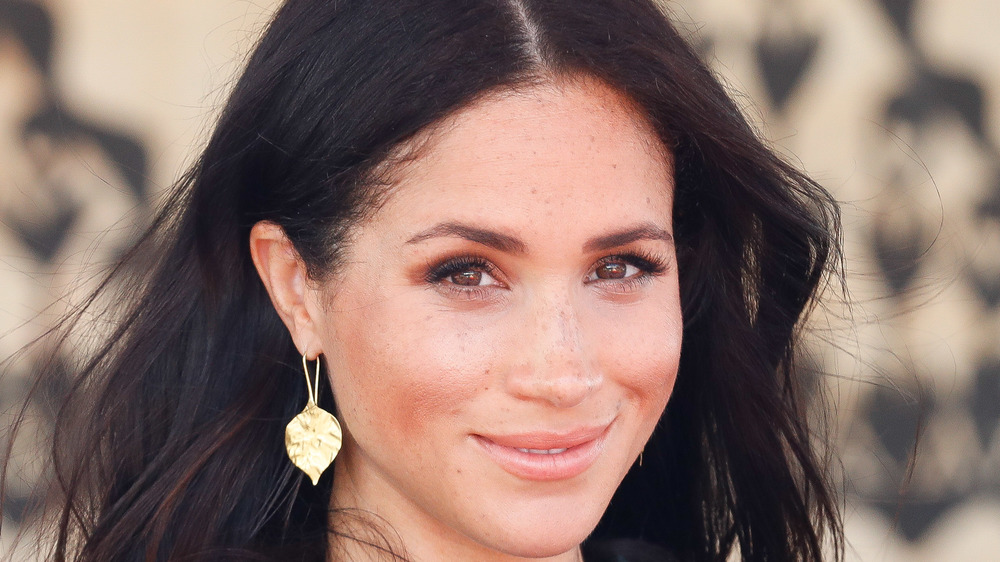 Chris Jackson/Getty Images
Since Meghan Markle moved out of the U.K. with her husband Prince Harry, she has not really kept in touch with many of his family members, per Us Weekly. Moving across the world makes forming those close relationships a bit challenging, of course, but, there is one person in particular that Meghan got close to while she was living in England — and she is still close with that person today. Initially, you might guess that Meghan is close to her sister-in-law, Kate Middleton, but that's not the person whom she's formed such a strong bond with. In fact, the latest royal rumors suggest that Kate and her husband Prince William are "appalled" that Meghan and Harry are doing an interview with Oprah, according to Us Weekly.
So, if it's not Kate, maybe you'd guess Harry's stepmother, Camilla Parker Bowles, but, alas, you'd be wrong again.
"They are sort of an unlikely pair, but remain in contact," a source told Us Weekly in February 2021. Do you have any guesses on who Meghan has "stayed friends" with since she moved to the Golden State?
Meghan Markle and Princess Eugenie are basically BFFs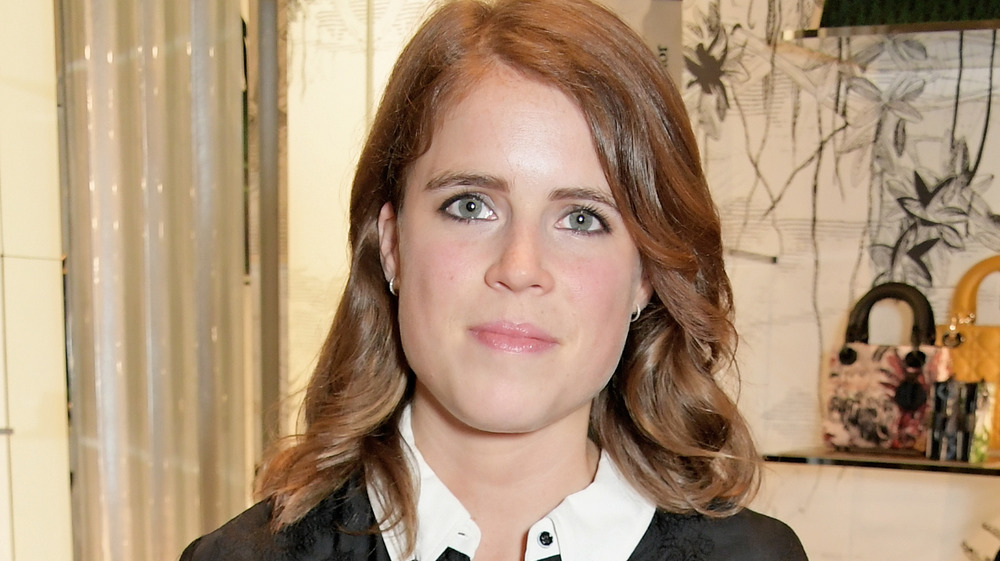 David M. Benett/Getty Images
Did you guess that Meghan Markle and Princess Eugenie are the best of friends? Okay, maybe they aren't the best of friends, but a source shared that the two have a great connection. It's likely that Meghan and Eugenie bonded because Harry and his first cousin have been close since they were young. In fact, Harry and Eugenie are so close that she was one of the very first people to know that he was dating Meghan, according to Hello!
Harry and Eugenie's relationship is discussed in the book Finding Freedom. "Harry had always confided in his cousin when it came to the women in his life. Not only did he trust her implicitly, but friends say that she gives great advice and has always been 'beyond wise' for her years. It's not surprising, then, that Eugenie was one of the first in the family to know about his relationship with Meghan," an excerpt reads (via Hello!).
Princess Eugenie recently welcomed her first child on Feb. 9, 2021. Given the recent announcement that Meghan and Harry are expecting their second child, the two were pregnant, albeit at very different stages of their pregnancies, at the same time. "They bond over their pregnancies," a source told Us Weekly. Let's face it, there's nothing like good, old fashioned gal bonding!