Inside Donald Trump's Last Hours As President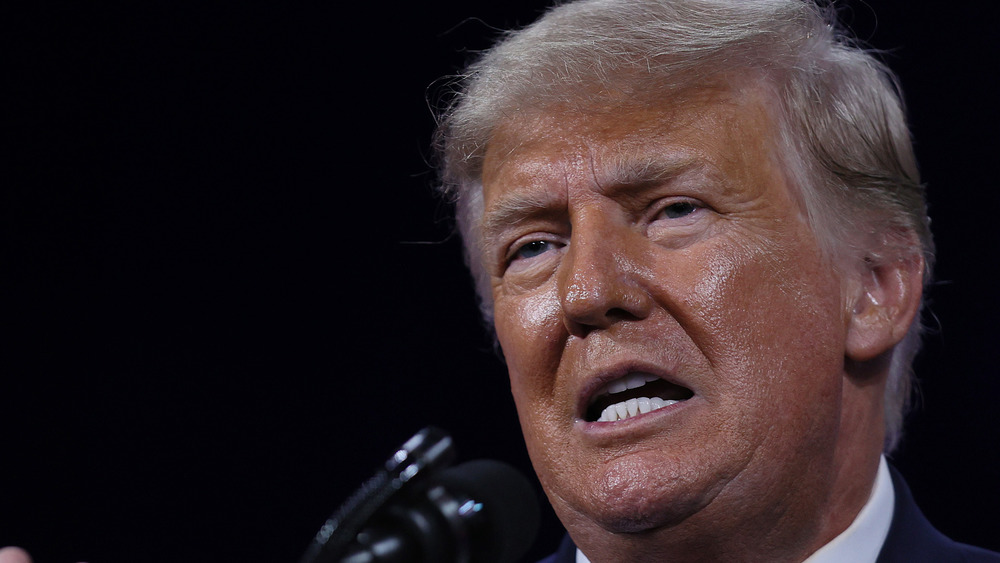 Joe Raedle/Getty Images
For White House residence staffers, the transition between presidential administrations can be a grueling time, as was the case when Donald Trump departed in January 2021. The year's transition, according to The New Yorker, was "among the most physically demanding in recent memory," mostly thanks to the coronavirus. However, the already stressful period was doubly exacerbated as these staffers' jobs hung in the balance, and some, like White House chief usher Timothy Harleth, were dismissed prior to incoming President Joe Biden's arrival.
It's clear that these residence staffers — many of whom have served multiple different presidents over the years — have a front-row seat to the inner workings of the White House and its inhabitants. Each first family has had different preferences when it comes to how things work in their new home. For example, the Obamas "never had a staff of housekeepers and craved privacy," while the Trumps "treated the residence staff like a twenty-four-hour concierge desk" according to former calligrapher Jonathan Lee. 
So, what did these staff members have to say about Donald Trump's last hours as president?
The Trumps and Bidens took different approaches to social distancing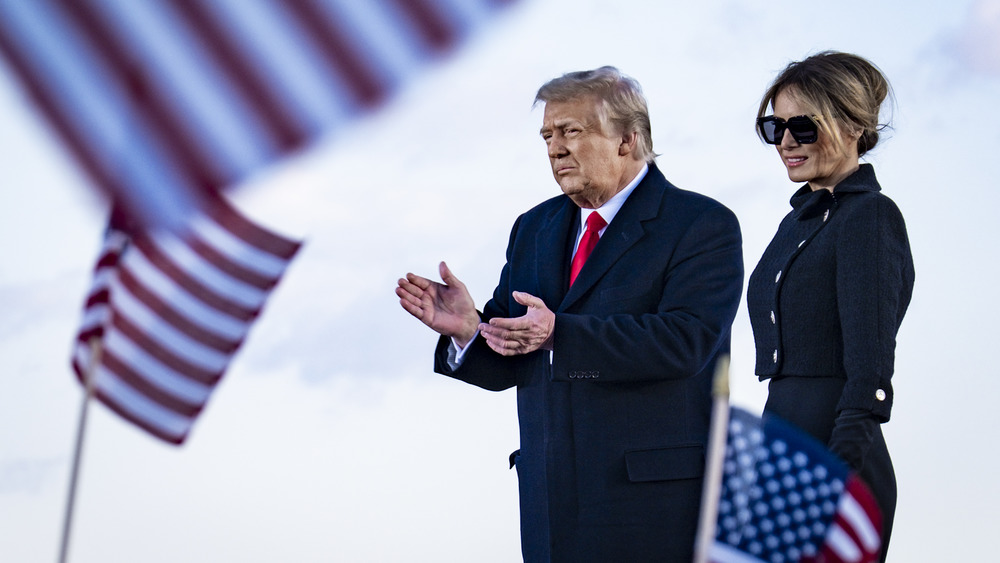 Pool/Getty Images
When it came time to bid farewell to Donald and Melania Trump, White House residence staffers gathered on the ground floor while the outgoing first couple briefly thanked everyone. Next, Timothy Harleth (who was still acting White House chief usher at this time) presented the departing family with "flags that had flown over the White House during their time there, a long-standing tradition," according to The New Yorker. 
It appears as though people in the room were closely grouped together throughout this goodbye process, as former Obama aide Susannah Jacob later called the two families "night and day" when it came to social distancing practices. To greet incoming President Joe Biden and First Lady, Dr. Jill Biden, staffers instead "spread out in a line, through the entire floor, to put more distance between their bodies." The new administration also took a personal approach in greeting each of the staffers. "The Bidens came in and the first thing they did was make a loop of the State Floor and greet the staff," a worker told The New Yorker. "We were all very flattered. Usually we meet them in the first days or first weeks, but never in the first minutes."
The Trump family held very few state dinners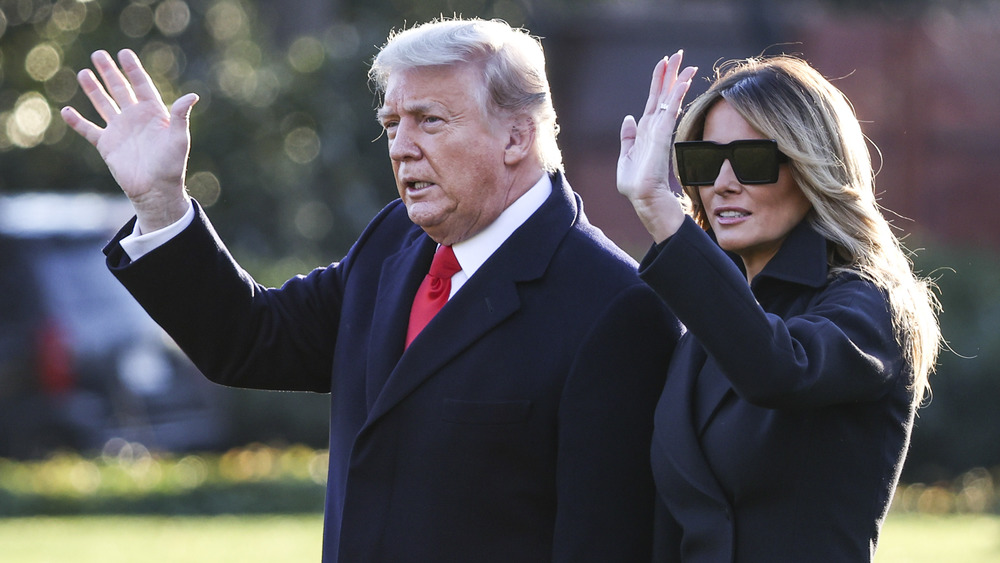 Tasos Katopodis/Getty Images
The White House staff comprises butlers, chefs, florists, and housekeepers to help keep day-to-day life running smoothly, but they have a second, equally important role. Staff members are also there to help set the stage in the White House to "advance a political agenda", whatever that may be, according to The New Yorker. For a reality TV mogul like Donald Trump, this often meant promoting himself. One might remember when the ex-commander-in-chief once "served hundreds of hamburgers" to N.C.A.A. college football champs, the Clemson University Tigers, during a government shutdown. In 2020, he hosted the Republican Party's National Convention on the White House lawn. 
But these types of large-scale events were few and far between. In fact, a White House employee complained that it was "a bare-minimum situation," especially when compared to the Obama administration. Per The New Yorker, the Obamas reportedly hosted six state dinners while Trump hosted just two. (Trump also made headlines in 2018 when he broke with tradition by "excluding everyone except for Republican-friendly figures" (via Business Insider) during a lavish state dinner held in honor of French President Emmanuel Macron.) Whether President Biden will go the route of his predecessor or choose to follow former President Obama's example — or go in a totally different direction — still remains to be seen.