A Look Inside Tiffany Trump's Truly Luxurious Life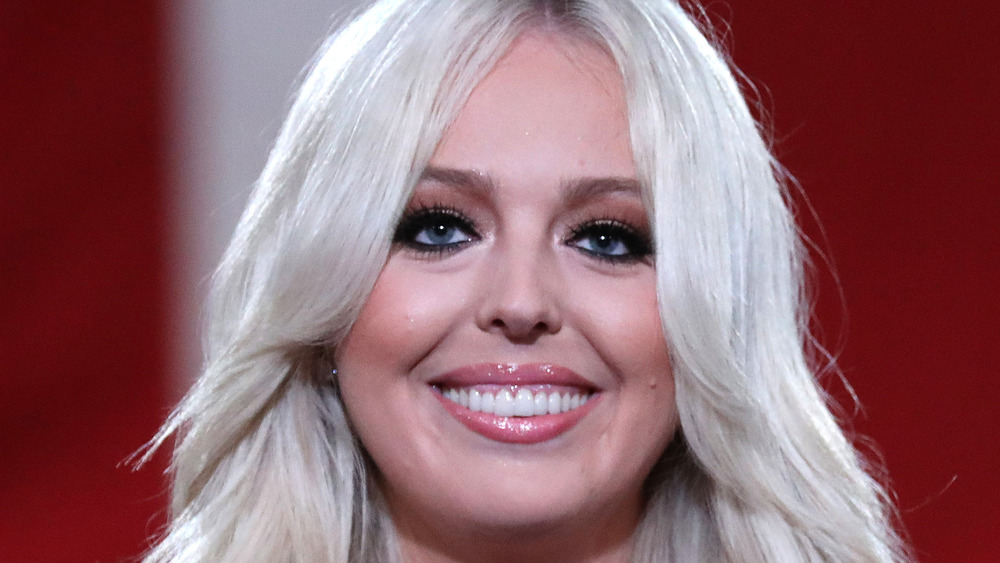 Chip Somodevilla/Getty Images
Tiffany Trump – former President Donald Trump's daughter with second wife Marla Maples — is often considered the forgotten Trump child. She was rarely present at campaign events, an afterthought in political commentary on the family, and rarely (ever?) mentioned by her dad either in speeches or in passing. But don't go feeling too bad for little Tiff, who was named after the jewelry store because of the Tiffany building's proximity to Trump Tower in New York City (seriously).
Even a cursory glance at her Instagram and other social media accounts proves that Ivanka's little half-sister is living the really, really good life. For almost the entire four years of the Trump presidency, Tiffany seemed to exist to the public mostly in theory. She finally made her Trump Campaign debut late in the game in 2020, speaking at a "Trump Pride" rally, intended to win over LGBTQ+ voters. Her performance was, well, less than electrifying. She said of her father, "Prior to politics, he supported gays, lesbians, the L-G-B-Q-I-I-A-plus community," leaving off the "T" for trans and messing up the initials.
If this means a life in politics is out of the question for Tiffany, don't worry. She'll be fine. Scroll on to see why.
Tiffany Trump is living like the billionaire she is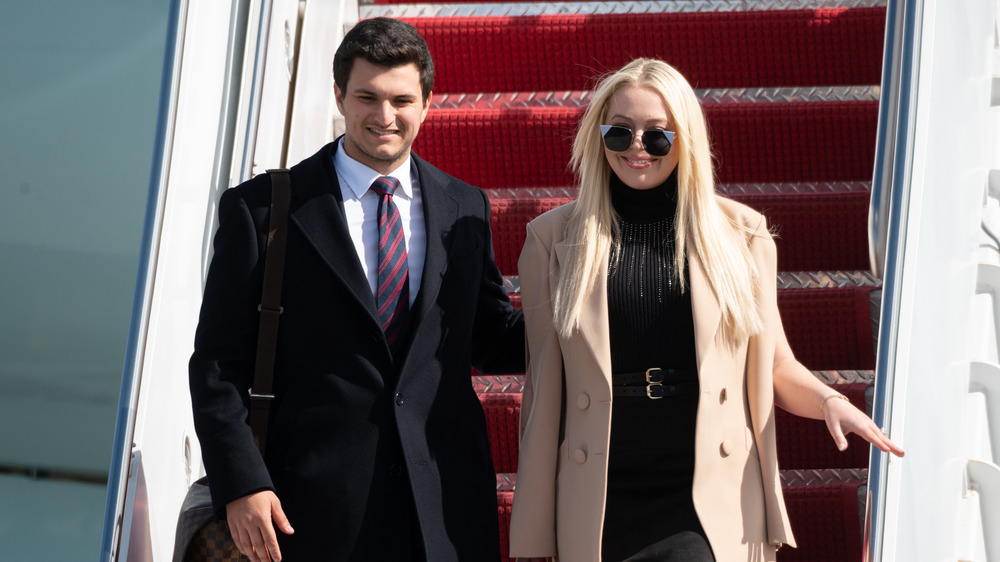 Noam Galai/Getty Images
The youngest Trump daughter, Tiffany Trump, has come a long way since her days as a regular on the Instagram hashtag #RichKidsOfInstagram. Well, she's come a way.
Since her father was elected, Tiffany has earned her J.D. from Georgetown Law — though she hasn't taken the bar exam yet. She also announced her engagement to longtime boyfriend, Michael Boulos, in January 2021. And like the rest of the family, Tiffany's socials have been dark since Jan. 21, 2021, the day after President Joe Biden's inauguration. But there's plenty we can tell about her day-to-day from previous posts, recent news, and her hubby-to-be.
Tiffany's billionaire fiance currently works for his family's multibillion-dollar conglomerate Boulos Enterprises, and gave her a ginormous 13-carat diamond engagement ring reportedly worth up to $1.3 million, per Page Six. The couple is also rumored to have met at Lindsay Lohan's resort in Mykonos, Greece, though this is disputed. They are constantly posting pictures of their lavish vacations. And judging by her IG grid, Tiffany has never met a posh rooftop bar she didn't like.
In October 2020, videos surfaced of the 27-year-old's over-the-top birthday celebrations in Miami (what pandemic?) and a few months later, she was spotted house-hunting in the Florida hotspot, and hanging with her fiancé and some pals in a swank lounge, according to People.
Whatever comes next for the supposedly forgotten daughter, it doesn't look like she's sweating it.