Hilaria Baldwin Gives A Glimpse Into Her Life With Alec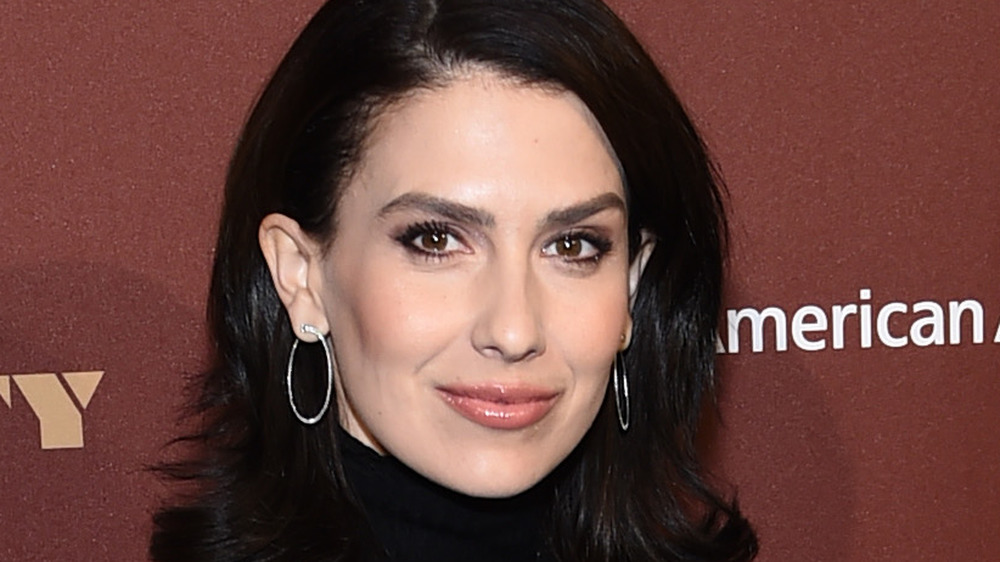 Jamie Mccarthy/Getty Images
One month after Hilaria Baldwin issued a direct apology following heavy scrutiny over alleged falsification of her Spanish heritage, the yoga instructor shared the news of a sixth child for her and her husband Alec Baldwin on Mar. 1, 2021, via Instagram. "We are so in love with our daughter, Lucia. Just like your brothers and sisters, you are a dream come true," Hilaria captioned the photo of her newborn in a pink onesie. The news comes as a surprise, the Daily Mail observed, given that their last child, Eduardo, was born only six months ago, as documented by Hilaria on Instagram, as well. 
Taking a brief respite from the social media platform, Hilaria's last post before her return was a Dec. 27, 2020 photo of her enjoying a slice whilst cradling newborn Eduardo. "I've spent the last month listening, reflecting, and asking myself how I can learn and grow," began her comeback post on Feb. 5, 2021. Hilaria stated that, in her absence, she realized her "deep connection to [both American and Spanish] cultures could have been better explained" and that she and Alec will continue raising their children to honor both. 
However Lucia — whose name, as noted by the Daily Mail, is Spanish for "light" — came into this world, Hilaria has been steadily sharing insider looks into her family life since her return from Instagram-hiatus. Read on for further revelations divulged by the mother of six.
Hilaria Baldwin pokes fun at her growing family after returning to Instagram
Sometime after Hilaria Baldwin returned to Instagram on Feb. 5, 2021, her feed's bio changed to include that she had become a "mama to six Baldwinitos." The size of her growing brood with husband Alec Baldwin was not lost on Hilaria, as she poked fun at herself in a March 3rd Instagram story (via the Daily Mail). "I think Carmen has more children than I do," she captioned a photo of daughter Carmen with her rather extensive line-up of Barbie dolls. Usually known for her casually glamorous shares of herself, Hilaria also posted a makeup-free selfie in her March 3rd Stories — a glass of wine in hand — tending to dishes alongside Alec, with the sardonic caption, "Dishes, pumping and wine... our life is hot (via Daily Mail)."
Not all of the commenters on Hilaria's intimate familial posts were warmed by her attempts at self-deprecation. One seemingly distrustful commenter bluntly demanded more information on newborn Lucia, writing, "If it was a surrogate... If the baby was adopted... If the baby was a product of an affair and you've decided to raise it with your wife just say that." Never one to sit out the drama, Alec fired back in his since-deleted reply, "You should shut the f**k up and mind your own business." It sure seems as if the ghost of Hilaria's heritage controversy will loom over the Baldwins for a good while.