Inside Jhene Aiko's Relationship With Her Sister Mila J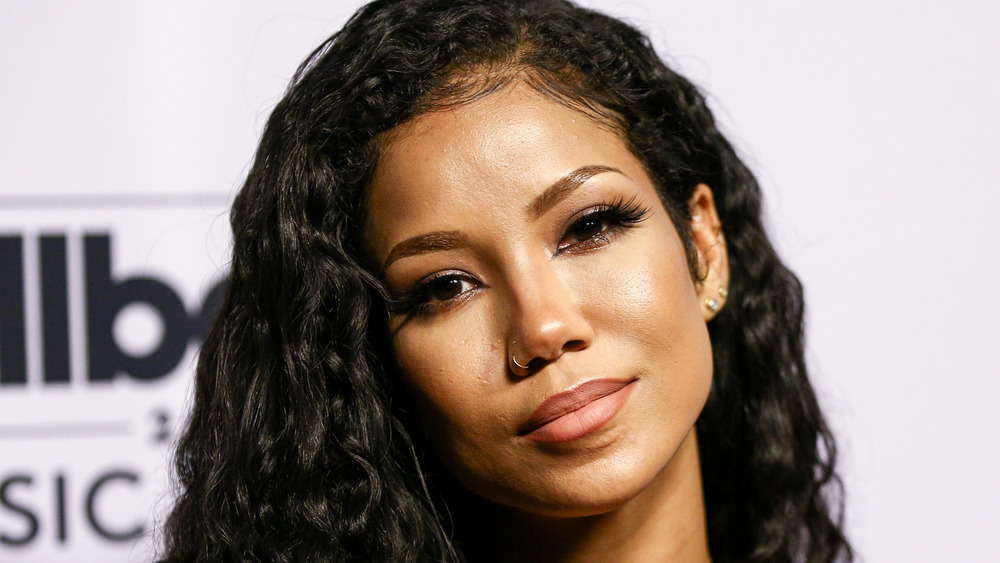 Rich Fury/Getty Images
Jhené Aiko's ability to channel her inner savagery through her melodic vocals is what sets her apart from many of her R&B competitors. The soft-voiced, youthful singer-songwriter returned to the music industry in 2011 with her mixtape, Sailing Soul(s), featuring guests such as Miguel, Drake, and Gucci Mane. In November 2013, Aiko followed up with her debut EP, Souled Out, making her claim to mainstream fame with the project's third single, "The Worst." After releasing her third studio album, Chilombo, in March 2020, Aiko's career skyrocketed to new heights. In addition to peaking at No. 2 on the Billboard 200 charts, Chilombo is nominated for three Grammys at the 63rd Annual Grammy Awards in March 2021.
As those familiar with her music know, Aiko often references her daughter Namiko Love and her late brother Miyagi in her lyrics. While the singer is seemingly candid about her family, it's rare that we hear much about her siblings. Aiko is the youngest of her five siblings, Miyoko, Mila J, Jahi, and Miyagi. Much like the "Never Call Me" singer, Mila J is also a musician. Read on to find out about Jhené Aiko's relationship with her older sister.
Jhene Aiko and Mila J have only one song together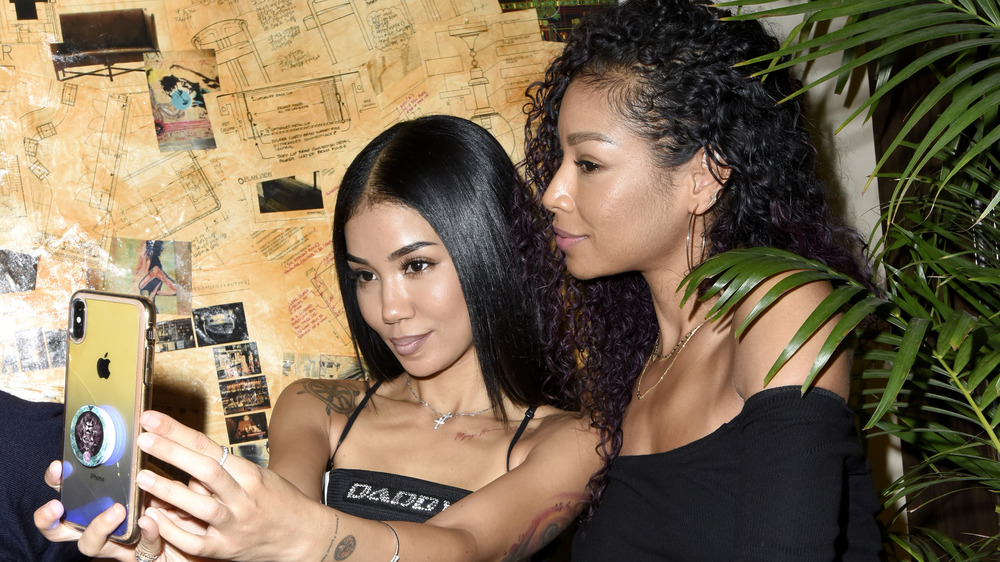 Vivien Killilea/Getty Images
Just like Jhené Aiko, her older sister Mila J (born Jamila Akiko Aba Chilombo) is also an R&B singer. Mila was signed to Motown Records from 2013 to 2017, where she released two EPs, 2014's Made In L.A. and 2016's 213. You may remember Mila J's 2014 single, "Smoke, Drink, and Break-Up," from her debut EP. Following the success of the single, Mila was featured on Trey Songz's "Disrespectful" track. In 2017, the "Go Public" singer released her debut studio album Dopamine after parting ways with Motown and going independent, per Billboard.
Although Mila and Jhené are in two different places in their careers, the de facto "Slauson Sisters" see no competition between one another. In fact, the two joined forces to collaborate on "On The Way" for Aiko's Chilombo deluxe album. In July 2020, Jhené revealed the anticipated collaboration with her sister on Twitter, writing, "Finally a song with my big sister @MilaJ. scorpio & pisces." Mila J, who is five years Aiko's senior, retweeted her lil sister's tweet, adding, "Water signs do it better." 
In August 2020, Aiko revealed the real reason why the two took so long to collaborate with one another. "[Mila and I] tried to work together so many times. When we get together, though [...] we don't really talk about business. Family time is the time to just laugh, watch TV, and eat," Aiko said during a Grammys interview. "Even though it took a long time, I think it took the time that it was supposed to take for us to come together."