Why Kim Kardashian's Latest Instagram Of North West Is Turning Heads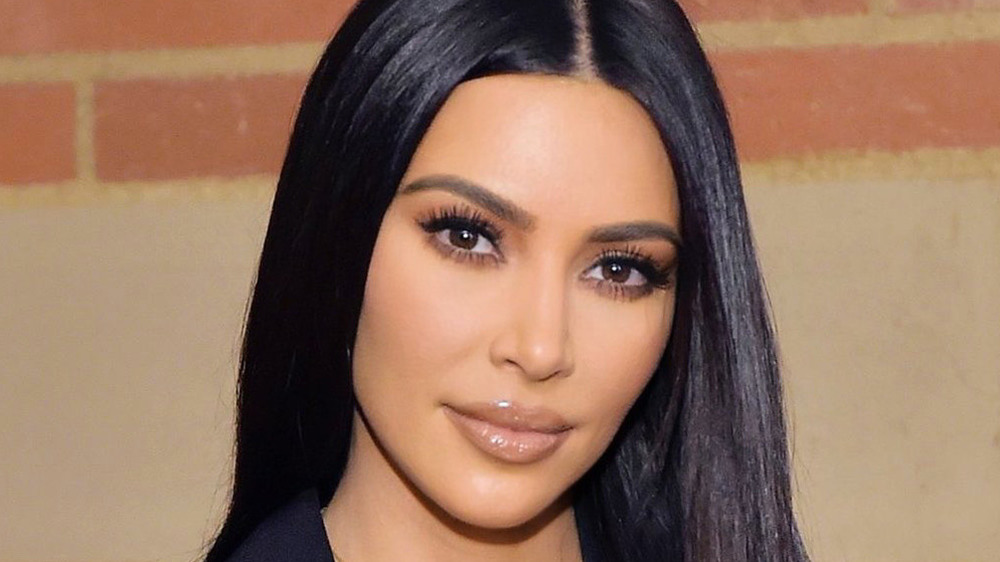 Stefanie Keenan/Getty Images
The Kardashians know how to make an impression via photograph. Whether it's Kourtney Kardashian igniting romance rumors with ex Scott Disick by posting a family photo, Kendall Jenner posing for a red-hot lingerie selfie that causes fans to do a double take, or Khloe Kardashian sharing a selfie that has followers talking about her ever-changing look, the Kar-Jenner clan knows how to capture its audience's attention.
Besides her recent filing for divorce from Kanye West, Kim Kardashian has been swirling through headlines for promoting her oldest daughter North West's artistic abilities. She caused a stir in early February 2021 when she shared a professional-looking oil painting of a mountainous landscape that she said was painted by North. After followers claimed the painting couldn't possibly have been done by North, Kim hit back via her Instagram Story. "North worked incredibly hard on her painting, which took several weeks to complete. As a proud mom, I wanted to share her work with everyone. I'm seeing op-ed pieces in the media and social media from grown adults breaking down whether or not my child actually painted this! How dare you see children doing awesome things and then try to accuse them of NOT being awesome!?!?!" she slammed, per Cosmopolitan.
Now, Kim's latest Instagram of North West is turning heads once again. Keep scrolling to learn why.
North West has one well-dressed dragon
Kim Kardashian took to her Instagram on March 3, 2021, to share with her followers that her family grew by one bearded dragon. "Meet the newest member of our family...Speed," Kim wrote. She then detailed Speed's makeover, complete with "custom Skims Cozy" sweaters and robes and a "Lil Uzi jewel." Yes, that means there is a jewel on the middle of its forehead, just like the one Lil Uzi Vert got implanted in February 2021 — only much smaller. However, Kim made it clear that Speed had the jewel before Lil Uzi Vert made it cool. "North and her bearded dragon go everywhere together it's kinda cute!" she concluded.
A bearded dragon with a custom jacket and a face diamond is now part of Kim's family, so of course, fans immediately reacted to the unique revelation. "Okay so now we're gonna need @skims pets," one fan demanded, which was then met with a response from Skims' Twitter account saying the suggestion was passed along "to the proper team." Another also loved it, calling the photo "totally cute." 
However others were not pleased with the picture. "Please take that poor bearded dragon to an exotic pet veterinarian, remove the jewel from his head, and take the robe off of it," one person tweeted. "Bearded dragons can be fun pets but they aren't novelty items." Only time will tell if Kim feels the need to defend her daughter's bearded dragon, or let this battle go.