You Have To See Daisy Ridley's Reaction To Meeting This Star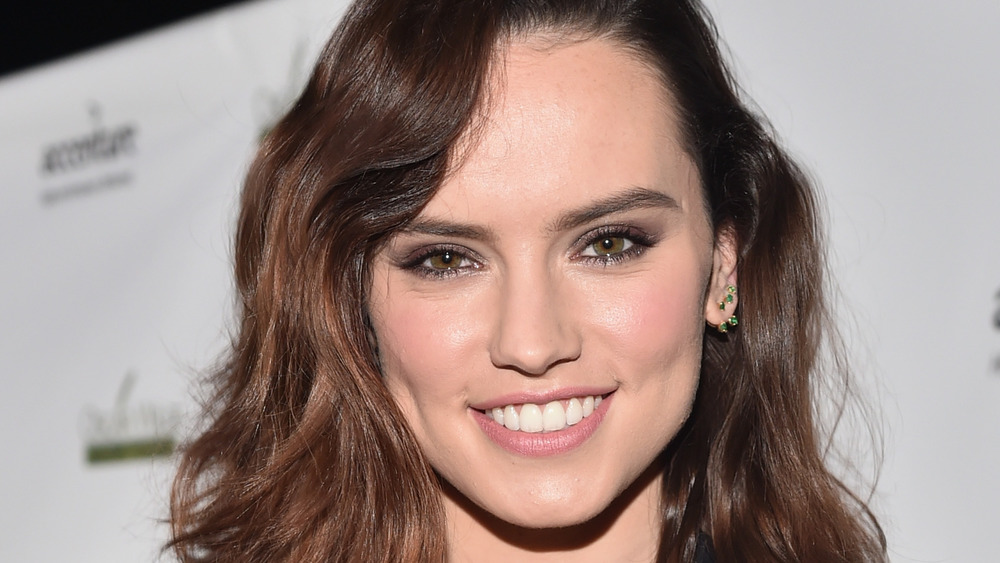 Alberto E. Rodriguez/Getty Images
Mara Wilson of Matilda surprised Daisy Ridley
For any Star Wars fan out there, meeting Daisy Ridley would be a pretty big deal. Daisy Ridley feels that way about the star of another beloved work. The last Jedi Star happens to be a huge fan of the 1996 film Matilda, which is based on the classic children's book by Roald Dahl—so much so, that during a recent appearance on Stir Crazy with Josh Horowitz, she took a break from promoting her upcoming film, Chaos Walking, to gush about her favorite kids' movie. When asked about her love of Matilda, Ridley didn't hold back. She began quoting all of her favorite lines until Harowitz cut her off. He told her he wanted to give her a quiz based on the movie, but he had someone there to help her out: Mara Wilson, the star of the film!
When she saw Wilson, Ridley couldn't help but exclaim, "Genuinely, what the f***?"
"I've been hearing for years that Daisy was a fan," said Wilson in response to Ridley's shock. "It's such a pleasure to finally meet you. I love that, seriously, it means so much to me, especially because I was such a huge Star Wars fan as a kid." Wilson then began to quiz Ridley on Matilda trivia. Ridley was so nervous she missed the first question but ultimately proved herself to be a first-rate Matilda fan by nailing the rest.