The Role You Didn't Know Paulina Gretzky Had In Grown Ups 2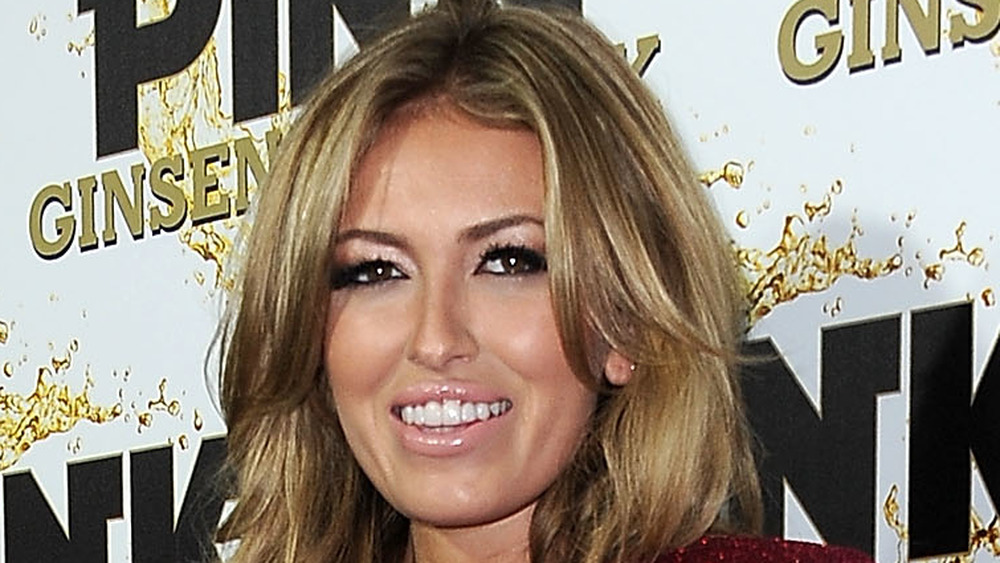 Valerie Macon/Getty Images
Paulina Gretzky is most recognized for being the daughter of NHL icon Wayne Gretzky, but over the years she has made a name for herself. The blonde bombshell is known for posting stunning photos on Instagram and flaunting her curves in bikinis and lingerie. She took that online notoriety and parlayed that into a modeling career.
In 2013, the daughter of the Great One appeared on the cover of Canadian fashion magazine Flare, where she was also the subject of the feature story. For the interview, Paulina detailed other notable photo shoots including a nightmarish shoot for Complex magazine. She said, "They took advantage of the situation" by videotaping her during the shoot, which showed off tattoos she did not want exposed.
Besides modeling, Gretzky also dabbled in the music industry. Her single "Collecting Dust" was used in an episode of MTV's Laguna Beach, as noted by FanBuzz. "When I was 16, I thought, I want to be like Avril," she told Flare, "But I grew up. And there's a sexy vibe that I want to bring to the table, too."
She pursued a career in acting as well and landed a part in the comedy Grown Ups 2, which brought in over $246 million at the worldwide box office, per Box Office Mojo. The film was centered on Adam Sandler's Lenny who moved back home to be closer to his friends portrayed by Kevin James, Chris Rock, and David Spade (via IMDb).
Keep reading to see where Gretzky popped up in the comedy blockbuster.
Paulina Gretzky was cast as 'Bikini Girl Daisy'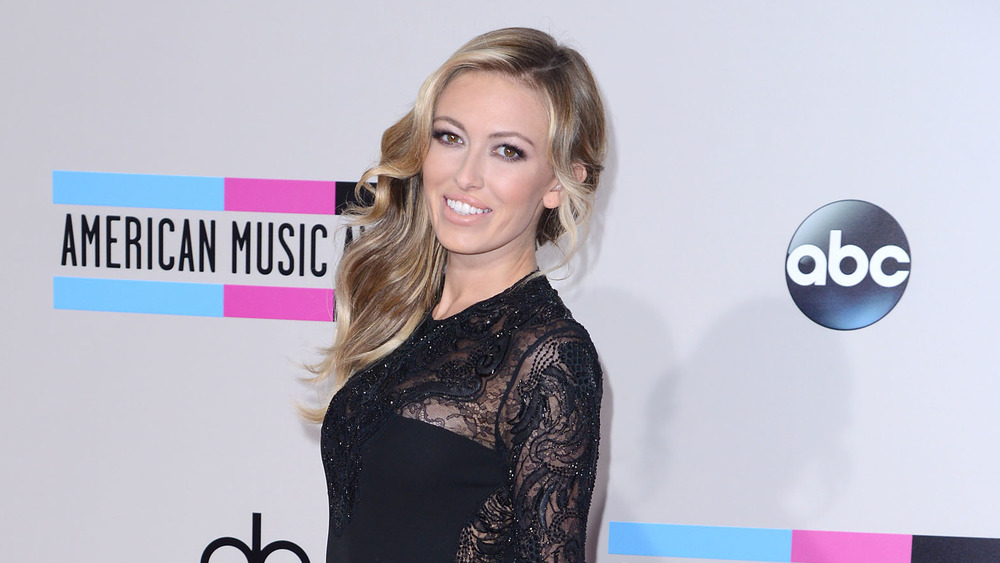 C Flanigan/Getty Images
Fans of Paulina Gretzky's eye-catching Instagram account were not disappointed with her brief but head-turning role in Grown Ups 2. According to the film's IMDb, the social media star was cast as "Bikini Girl Daisy." Prior to the film's release, Gretzky tweeted out a photo (via Bleacher Report) where she flaunted her assets in a green bikini top alongside model Kimberly Alexis Howe. "Fun day on set of Grown Ups 2," she tweeted while tagging her model friend. Gretzky wore that same top in the film while sporting a pair of Daisy Duke shorts as she danced with young partygoers.
Before the movie hit theaters, Gretzky told Flare about her role and how Arnold Schwarzenegger's son had a cameo as well. "My part is very small, but there's a great little cast around me: Taylor Lautner, Patrick Schwarzenegger, Alex Ludwig from the Hunger Games," she told the publication, "There were a bunch of people my age, and we were funny fraternity/sorority people."
Gretzky's part in Grown Ups 2 was her third role in a featured film. The year before, she appeared in Guns, Girls and Gambling, and nabbed a role as "Gorgeous Blond Senior" in 2009's Fame.