The Truth About Jhene Aiko And Omarion's Relationship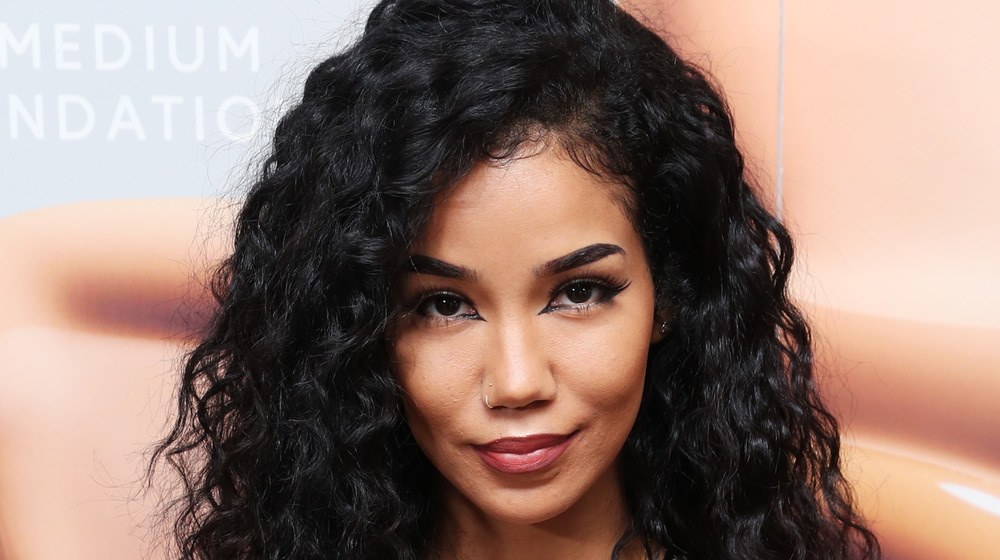 Cindy Ord/Getty Images
Singers Jhene Aiko and Omarion have a long history together that goes beyond music. Fans of B2K, the group in which Omarion got his start, will remember Aiko's association, positioned as the cousin of group member Lil Fizz during the group's heyday, per LA Live. Aiko got her start singing background and as a featured artist on a few of the group's remix tracks. 
In 2013, as she made her top ten solo debut with the album Sail Out, her existing reputation in the industry garnered her platinum-selling collaborations with rappers like Drake and Big Sean, via All Music. The following year, she recorded verses on two additional platinum hits including "Drunk Texting" with Chris Brown and "Post To Be" with Omarion and Chris Brown. 
The latter brought her a long-overdue public reunion with the former B2K frontman despite their close ties behind the scenes. Amid the song's success, Omarion dished on why he decided to feature both Brown and Aiko on the popular track. "I wanted to keep it original and show R&B camaraderie," he told Billboard. "I have a long history with Jhene and Chris, and the organic connection, the friendship, that we have with each other ended up on the track." Considering the music Omarion and Jhene Aiko have made together, it's worth taking a look into their family ties outside of music. 
Jhene Aiko and Omarion are literally family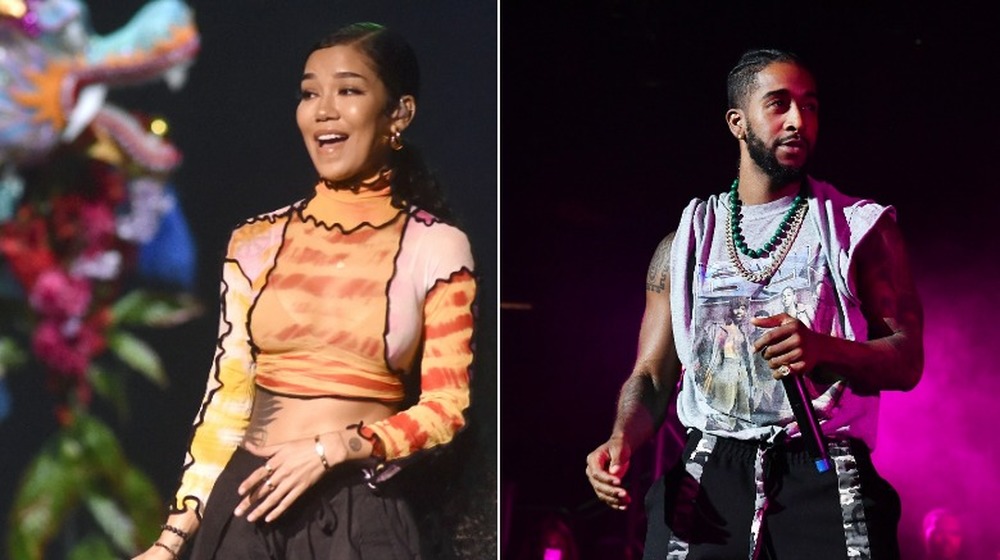 Tim Mosenfelder, Paras Griffin/Getty Images
In addition to being a Grammy-nominated singer and songwriter, Jhene Aiko is also a mother to Namiko Love Browner, via The Sun. She welcomed her daughter at age 20 with R&B singer O'Ryan, the younger brother of Omarion. O'Ryan enjoyed a short stint in the spotlight among teen audiences when he released his 2004 self-titled album. As a couple, Aiko and O'Ryan dated from 2005 to 2008, the year of their daughter's birth. However, not much is known about their relationship and why it ended, as they both have remained silent on the topic.
In November 2020, Aiko opened up about raising her pre-teen daughter and how the 12-year-old inspires her music-making. "It was easy to bring her with me to the studio when she was younger," she told Billboard (via Latest News Post). "Now she has her own opinions, feelings and space. She helps me dig deeper into who I am, my morals and beliefs. I've learned more from her than any book I've read, movie I've watched or class I've taken," she shared. "It's the reason I make the honest and vulnerable music that I make. I want to be an example for her to be herself. It keeps me wanting to work harder." 
With Omarion being her daughter's uncle, music is really the family business for this group. Now that's how it's "Post To Be."