Here's How Much Kawhi Leonard Is Really Worth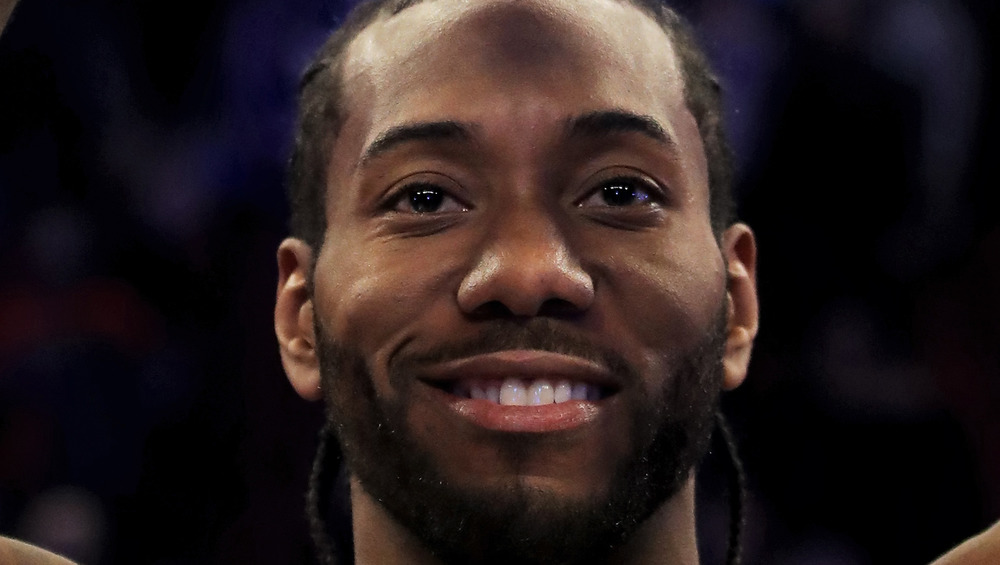 Jonathan Daniel/Getty Images
It's easy to see why NBA life becomes an obsession for fans. On court, superstar athletes compete for the championship with everything at stake. Off court, it's even more fun. There's mega-money thanks to those whopping NBA contracts, along with relationships, families, and so much else going on. That's why we can't stop talking about LeBron James or Scottie Pippen, not to mention the late Kobe Bryant. There's even talk of the NBA logo swapping out the current figure of Jerry West and replacing him with Kobe, according to ESPN. NBA superstar Kyrie Irving came up with the idea, and Kobe's wife, Vanessa Bryant, weighed in with her opinion. As Bryant's legacy shows, NBA players have the capacity to become true legends.
As such an impressive franchise, NBA salaries are nothing to sniff at, and that's not even taking into account the sponsorship deals that come along. And one champ with an impressive bank account is Kawhi Leonard. Here's what he's worth.
Kawhi Leonard's massive Clippers contract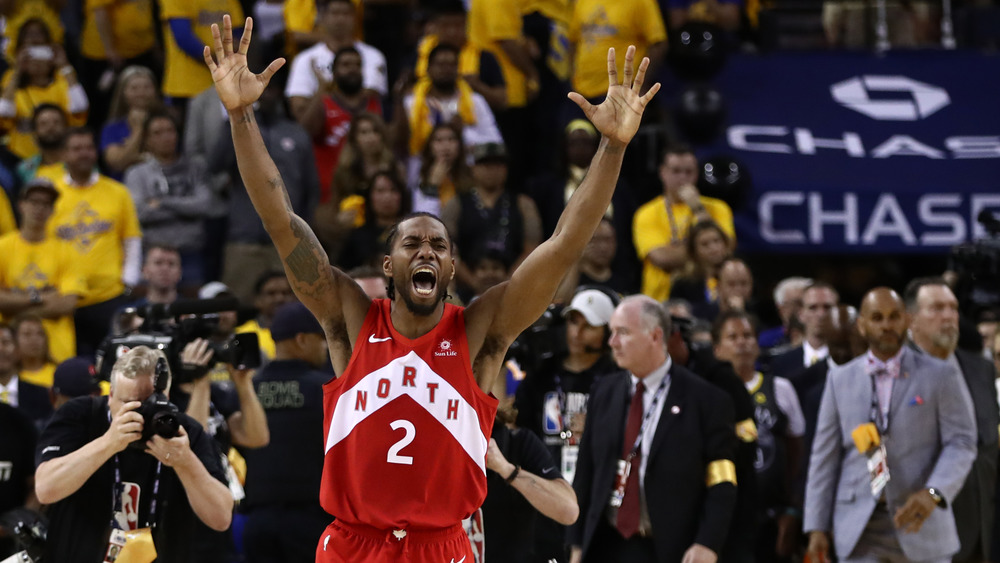 Ezra Shaw/Getty Images
Kawhi Leonard, a small forward for the Los Angeles Clippers (which basically means he's responsible for scoring and defending), is no joke when it comes to natural talent. Leonard has a 7-foot-3-inch wingspan, according to the NBA, which is way wider than average, even though he stands at 6 feet 7 inches. In fact, according to Draft Express, Leonard's wingspan is one of the highest recorded for his height. So this obviously is a huge advantage when it comes to hoop accessibility. No wonder he's so successful at ball. It probably comes in handy if his girlfriend Kishele Shipley ever needs to reach a cookie jar, too.
So what has this done for his finances? Well, it just so happens that Leonard is worth a whopping $50 million, according to Celebrity Net Worth, with a salary of $23 million a year. Leonard signed a three-year contract with the Clippers in 2019 for a maximum of $103 million, according to Bleacher Report. With that kind of money, those out-of-reach cookie jars might as well be solid gold.