How Tiger Woods' Girlfriend Is Helping In His Recovery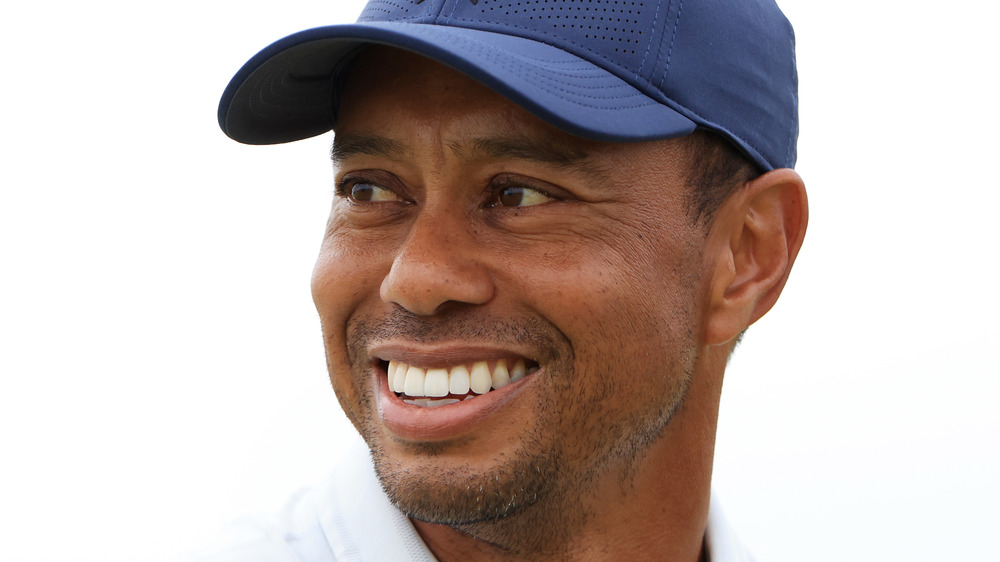 Tom Pennington/Getty Images
Ever since his February 23, 2021 car crash, fans have been wishing Tiger Woods an easy and speedy recovery. The professional golfer was the only person involved in the crash, though he did sustain some pretty serious leg injuries. In the aftermath of the crash, Woods' team has kept fans updated on the golfer's Twitter account. In an initial update, his representative confirmed that "Woods suffered significant orthopaedic injuries to his right lower extremity" and that he underwent "emergency surgery" to help stabilize the situation. The update also noted that Woods was "awake, responsive, and recovering in his hospital room."
In the week since his crash, fans and fellow golfers have been sending their well-wishes to Woods. Of course, they aren't the only support system he has to lean on. Woods' long-term girlfriend, Erica Herman, has been by the golfer's side — keep scrolling to learn how she's supporting him through this difficult time.
Tiger Woods girlfriend has been by his side the whole time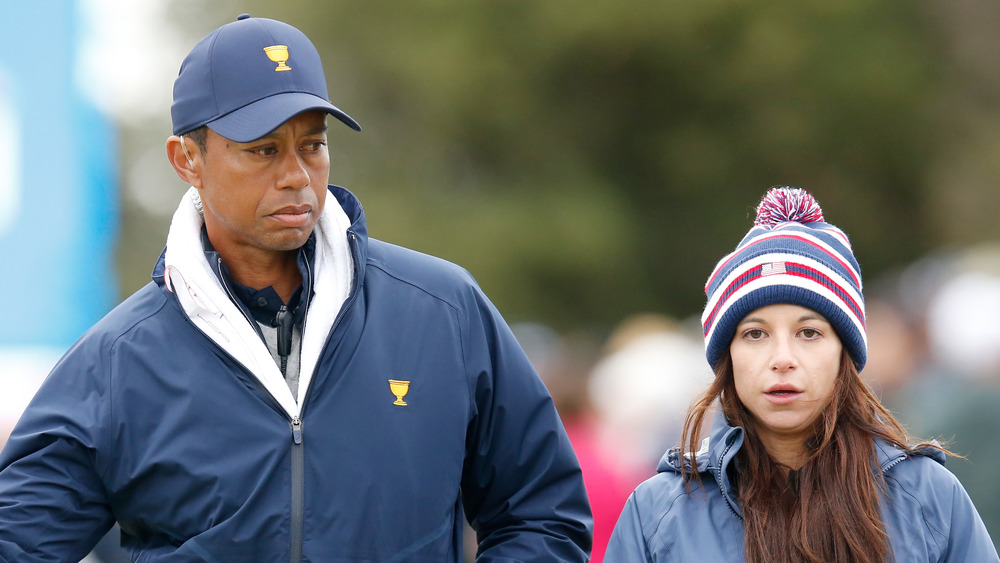 Darrian Traynor/Getty Images
As Tiger Woods continues to recover from his harrowing car crash, he's got a great support system to rely on. It has been reported that the golfer's girlfriend, Erica Herman, has been by his side non-stop since the crash happened. "Erica dropped everything to be with Tiger the moment she heard what happened," a source explained to Us Weekly. "She's been by his bedside, holding his hand and telling him everything's going to be OK. He's a champ and he's got this."
And, as it turns out, Herman's support is extremely meaningful to Woods. "She's been so compassionate and supportive — all his friends and family have. He couldn't have asked for more in that regard," the insider explained, adding that Herman's support in particular "means the world" to the golfer. 
While Woods is enjoying his girlfriend's support, fellow professional golfers have also found a way to show their support. At a Feb. 28 golf tournament, several players and fans wore red shirts — Woods' signature look — to show support for the athlete. "It is hard to explain how touching today was when I turned on the tv and saw all the red shirts," Woods tweeted after seeing the touching tribute. "To every golfer and every fan, you are truly helping me get through this tough time."