Why Jared Kushner Is Missing From Trump's Political Crew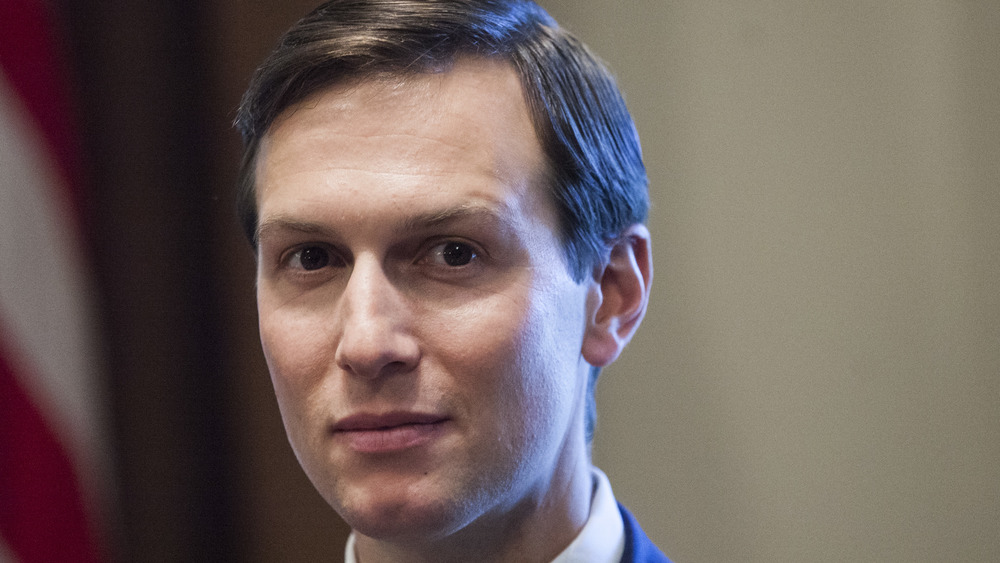 Pool/Getty Images
It seems like Jared Kushner has been pushed out of Donald Trump's rat pack in the fallout from the 2020 election. Previously, the son-in-law of the former president was always looming in the background with a job title that included a lot of dashes and commas — as CNN puts it, he served as the "chief adviser-cum-micromanager."
However, he was notably absent from an exclusive meeting at Mar-a-Lago where Trump came together with allies such as former campaign manager Bill Stepien, adviser Jason Miller, and son Donald Trump Jr., to discuss his strategy for his future in politics, CNN reported on March. 4, 2021. After going from Trump's shadow to a no-show, "That's about as 180 a turn as he could ever make," a source reportedly close to the situation told the outlet. "This was a guy who for four years did everything on behalf of President Trump. He lived that job."
Amid his family's move to Florida following their stint in Washington, sources say he has traded in his suits for board shorts — at least for the time being. "Right now, he's just checked out of politics," another source told CNN, while someone else added, he's enjoying "some much needed time with his family."
Although some say Kushner's absence has nothing to do with the state of his relationship with his father-in-law, others say it has all to do with it. Keep scrolling to see why Kushner and Trump have dislodged themselves from each other's hips.
Trump places the blame on Kushner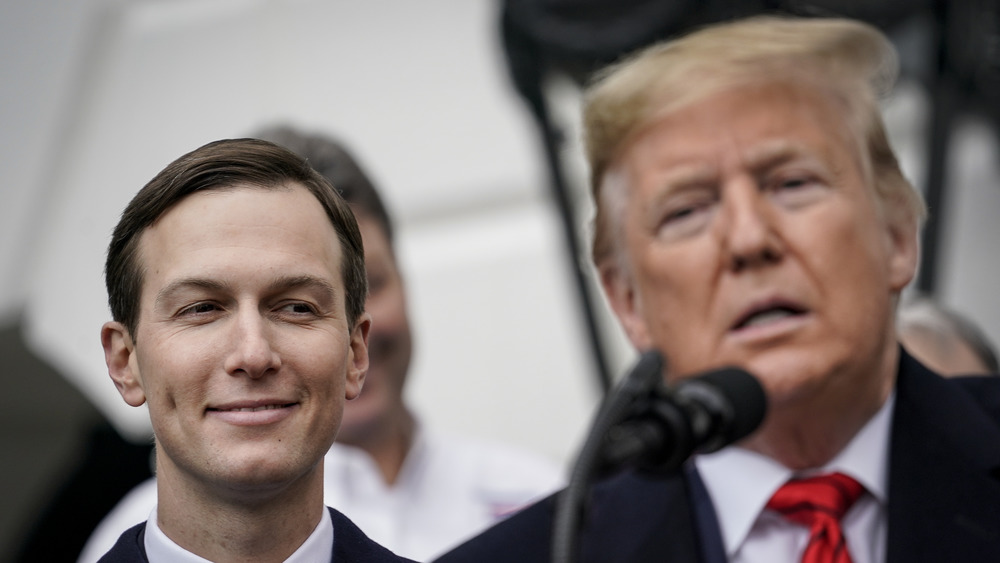 Drew Angerer/Getty Images
Despite claims that Jared Kushner is simply taking "a break" from politics, other sources tell CNN he is "effectively done with Trump's rhetoric." Furthermore, he's looking for "closure and a fresh start, one that doesn't include advising his father-in-law on a daily basis." While some say it was Kushner who stepped away, others revealed that former President Donald Trump has told those close to him he is "angry" with his son-in-law over his 2020 election loss.
After four years of seemingly catering to Trump's beck and call, it was Kushner and former first lady Melania Trump who encouraged Trump to concede following his 2020 election loss, and it seems Kushner's final advice caused a rift between him and the big man. However, being family, they have to be at least somewhat cordial. "It's not like Trump could fire his son-in-law, or give him a nickname and attack him on Twitter," another source told the outlet, while someone else added, "We know the boss isn't going to blame himself."
Despite the current turmoil, some say Kushner could be back in the mix if Trump goes ahead with a 2024 campaign, but for now, he is taking a time out. "The drama of politics wore him down," an additional source said. "Eventually, Trump wears everyone down."