The Real Meaning Behind Drake's 'Scary Hours 2'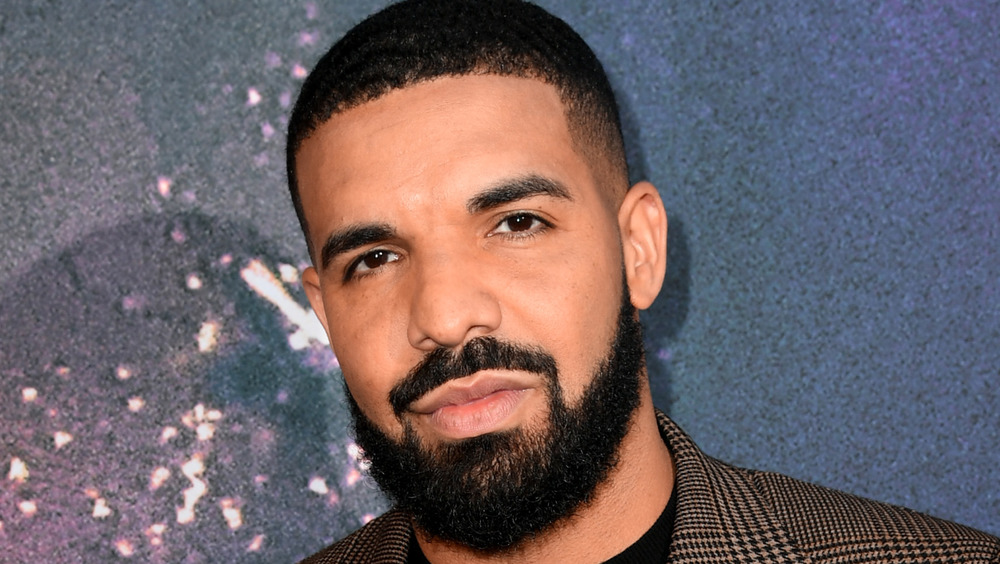 Kevin Winter/Getty Images
Drake took a 'scary' approach to build anticipation for his album Certified Lover Boy. The Toronto native has been regarded for his innovative approach to promoting his upcoming music releases. Drake embraced memes as a way of promotion with 2013's Nothing Was The Same. While the project came jam-packed with a number of notable Drake records, it was the album's cover that did all the marketing for him. After releasing the album, many on social media turned Drake's cover art into a meme sensation that showed his floating head on top of camels, tissue boxes, and more.  With Drake being at the center of the joke, it offered the "Hotline Bling" emcee all the free promo he needed for the album to reach platinum status. 
Two years later, Drake debuted a more Beyoncé-esque way of releasing music: the surprise drop. Drake followed Nothing Was The Same up with his surprise 2015 mixtape If You're Reading This It's Too Late, complete with some cover art that drew Chick-Fil-A to mind. His 2016 album Views followed suit, becoming a meme craze after the Canadian born rapper posed atop CN Tower in his hometown Toronto. By then, the Degrassi star didn't have to do much promotion for his music, with fans and trolls doing all the hard work for him. 
In preparation for his 2021 album release, Drake appeared to reference one of his old mixtapes in a nod to his loyal listeners. 
Drake's "Scary Hours 2" is something of a comeback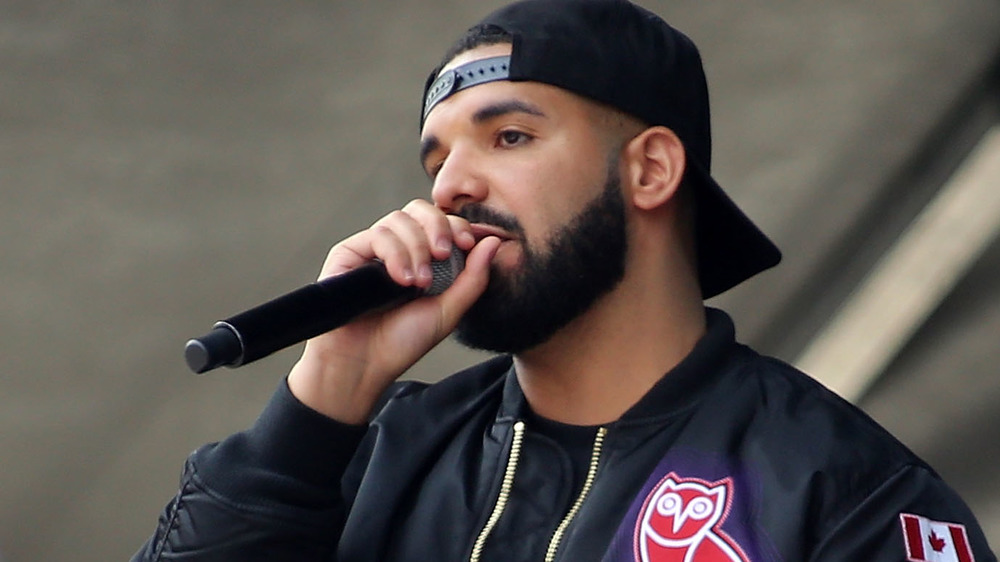 Isaiah Trickey/Getty Images
In March 2021, Drake teased new music after delaying the release of his highly anticipated album Certified Lover Boy, NME reported. The "The Motto" rapper had previously told fans they could expect the album in January 2021 following the release of his single "Laugh Now Cry Later" in August 2020. However, the same month the album was supposed to be released, Drake disappointed his fans when he delayed the project due to him needing time to heal from his knee surgery. 
After months of leaving fans hanging, Drake released the cover art for Scary Hours 2 on Instagram. The name of the project stems from the rapper's Scary Hours EP he surprisingly released five months before his 2018 album Scorpion. He shared the cover art amid reports of him filming a music video in Toronto. It was his friend and fan DJ Akademiks who told his followers on Twitter that "the Goat is back," and that Drake was gearing up to release new music ahead of Certified Lover Boy. The media personality also claimed (via NME) that Drake's next full-studio album would come sometime in "April or before." 
While it may not be the full-length album fans were expecting, the title of the EP is something that old fans will recognize and love. As he's done in the past, Drake allowed his fans to give him all the free promo in the days leading up to his first project in almost two years.