Who Is John Mulaney's Wife, Annamarie Tendler?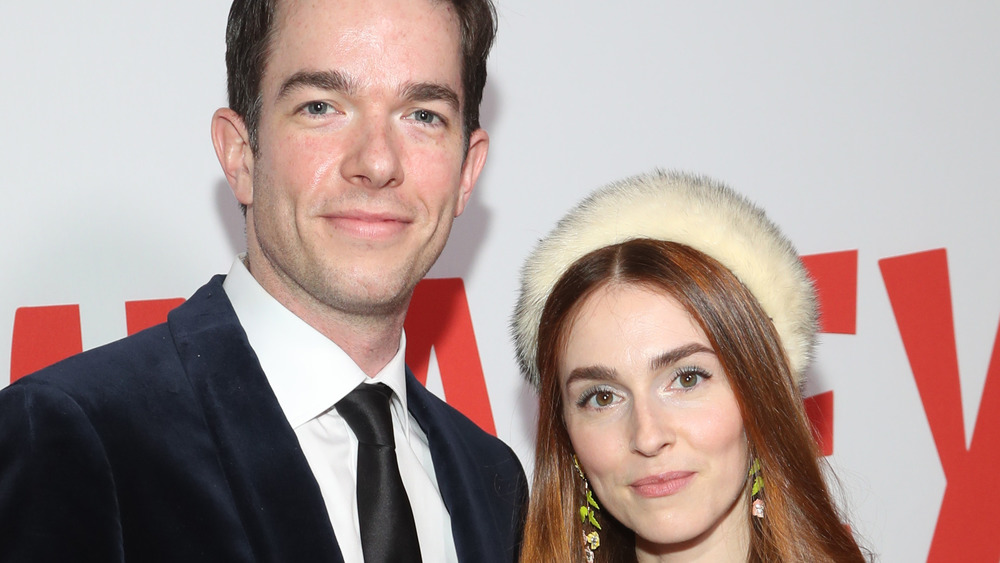 Manny Carabel/Getty Images
Comedian John Mulaney has had his fair share of ups and downs this past year. The stand-up comic hosted hit Netflix children's special, John Mulaney and the Sack Lunch Bunch in December 2019, and returned to host Saturday Night Live in November 2020. He even signed on to be a writer for The Late Show with Seth Meyers. 
Yet the COVID-19 pandemic proved to summon past demons for Mulaney: by December 2020, the comedian had checked himself into a Pennsylvania rehabilitation center for cocaine and alcohol abuse. Mulaney previously struggled with addiction in his teenage years before becoming sober at age 23, per People. He left the facility in February 2021 after completing a 60-day program, and opted to move into an outpatient sober living center. 
Through it all, Mulaney's wife, Annamarie Tendler, has been by his side. The couple tied the knot in July 2014, and Mulaney has called Tendler his "hero." In lieu of wedding presents, the duo asked friends and families to donate to The Innocence Project, which uses DNA testing to exonerate those wrongfully convicted, per Us Weekly. So, who is Tendler? Keep scrolling to find out!
Annamarie Tendler is an established artist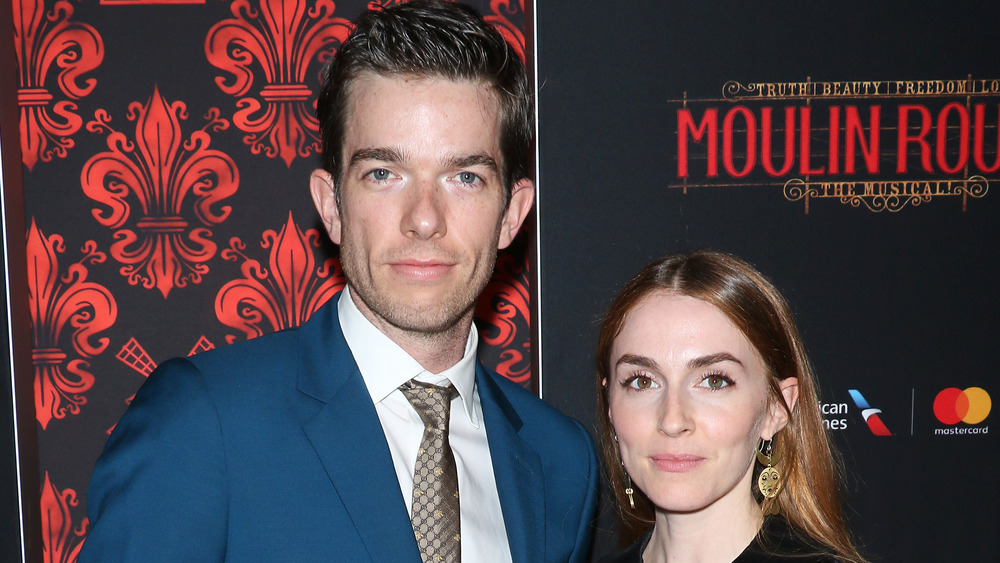 Jim Spellman/Getty Images
Aside from being a dog mom to French bulldog Petunia, Annamarie Tendler is a well-known makeup artist, hairstylist, author, and textile artist. She even collaborated with husband John Mulaney for his 2016 Broadway show with Nick Kroll, Oh, Hello. "It was hands-down the most rewarding thing that I did in makeup in my entire makeup career," Tendler told Nylon in 2019. She also owns Silk Parlor, which sells handmade Victorian lampshades among other embroidered goods. 
Mulaney has gushed about Tendler throughout his career, both onstage and off. On Valentine's Day 2019, he wrote a sweet note to his wife on Instagram. "Happy Valentine's Day to the coolest, kindest, funniest, weirdest, most beautiful, most artistically inspiring person I have ever met," Mulaney captioned a snapshot of Tendler. "Happy Valentine's Day to a woman who is a cross between Joan Didion and Erika Jayne ... Life would be so stupid without you." 
Yet two years later, was Mulaney's fear becoming a reality? As of March 2021, Tendler has deleted all of her social media accounts — after first scrubbing all photos of herself with Mulaney and dropping his last name from her Instagram bio, per Cheat Sheet. Only time will tell if Tendler and Mulaney are truly meant to be together forever, but we're certainly rooting for these two as the comedian continues to focus on his sobriety.
If you or someone you know is struggling with substance abuse and mental health, please contact SAMHSA's 24-hour National Helpline at 1-800-662-HELP (4357).