Nicole Kidman's Net Worth: The Actress Is Worth More Than You Think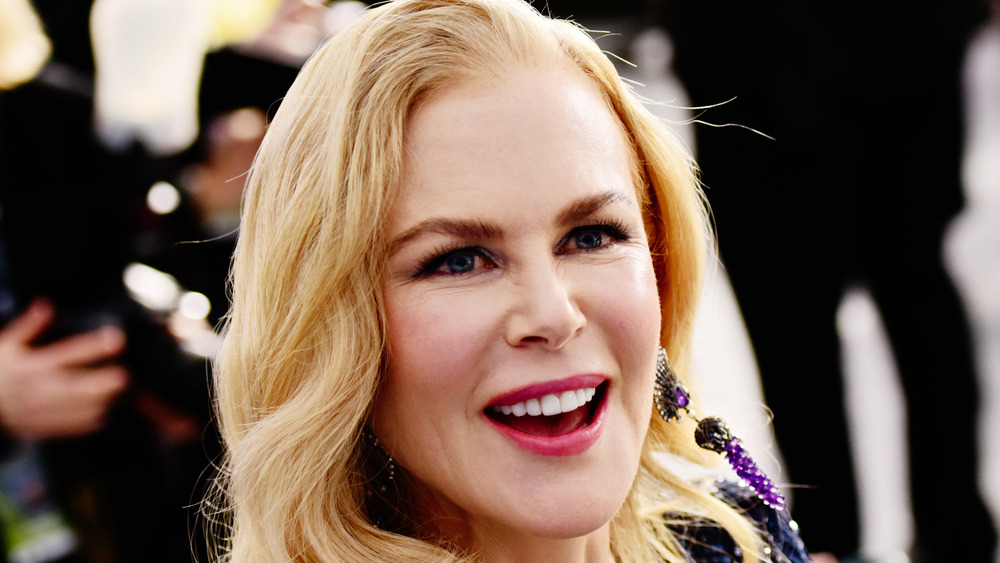 Chelsea Guglielmino/Getty Images
Nicole Kidman wears many hats. She's an amazing actor and producer, and is also raising two beautiful daughters, Sunday Rose and Faith Margaret, alongside her husband, country music sensation Keith Urban. Kidman also shares two older children, Isabella and Connor, with ex-husband Tom Cruise. Kidman's creative talents have not only earned her multiple awards, including an Oscar for her role in The Hours, but she's also made her mark as one of Hollywood's highest-paid actresses. According to Forbes, her 2020 HBO limited mini-series, The Undoing, was expected to bring in $1 million per episode. However, things were very different for Kidman as a child. 
Her upbringing was not without some bumps in the road. "I've always been aware of privilege because both my parents came from nothing," the Aussie native told Glamour. "When we moved to America, we had nothing. My parents had to go to the Salvation Army and get a donated mattress, which we all slept on, while my mum helped put my dad through his PhD as he came from a very poor family."
Kidman's fortune began to change in 1989, when she starred in the psychological thriller Dead Calm. She's now a fixture on the A-list with a slew of critically-acclaimed movies and TV series under her belt, but just how much is this Hollywood powerhouse worth? The gigantic number may surprise you.
Nicole Kidman and Keith Urban make a healthy income as a couple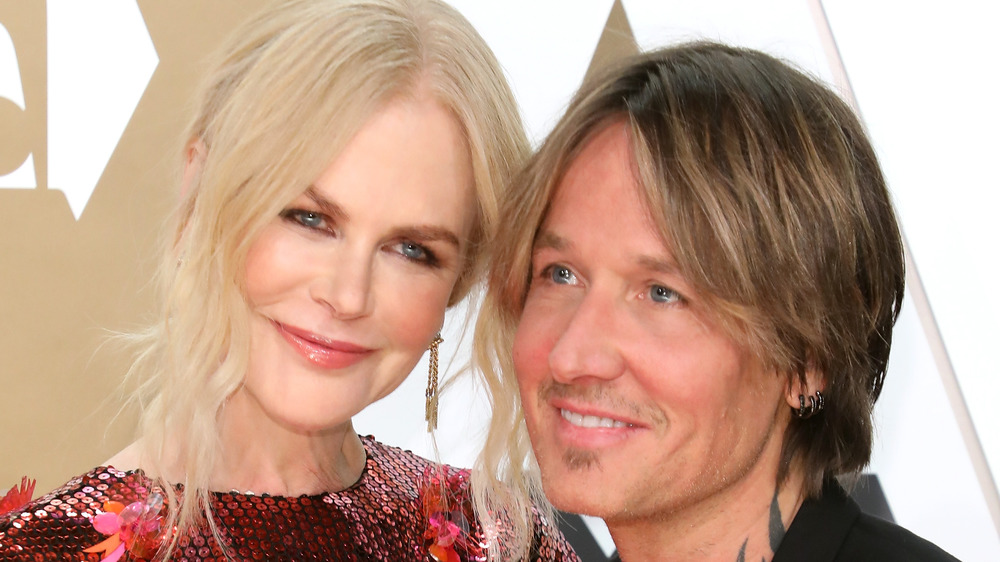 Taylor Hill/Getty Images
Oscar-winning actress Nicole Kidman and country music superstar Keith Urban are one of the hottest — and richest — couples around. According to Celebrity Net Worth, he's amassed a fortune worth around $75 million, but his wife's easily got him beat with an estimated net worth of $250 million. According to Wealthy Gorilla, this pair is one of the 20 richest celebrity couples in the world. 
They've invested that wealth in several homes, including a 19th century homestead in Australia purchased in 2008 for $4.5 million, per Insider. It reportedly sits on more than 100 acres and is home not just to these famous humans, but also to some very lucky cows, chickens, and alpacas. 
Despite the hugely successful career she's built over the years, Kidman told Marie Claire that her personal life at home with her family is not elaborate or fancy. "I actually have a very simple life, strangely enough. Everyone thinks it must be so complicated, but it's not," she said. "My creative life is off the charts, but my actual life with my husband and two daughters is quite simple."