The Real Meaning Behind Justin Bieber's 'Hold On'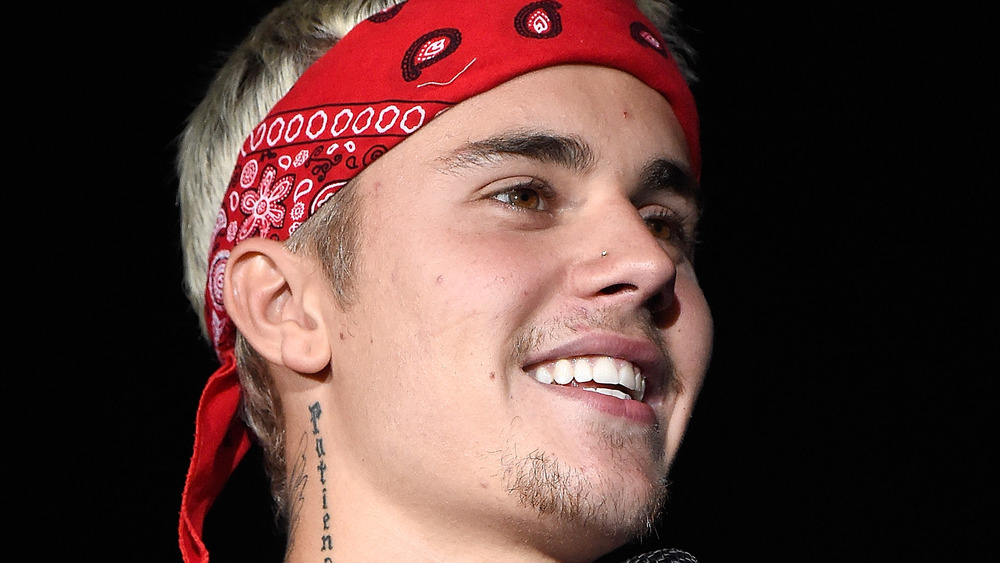 Kevin Mazur/Getty Images
Justin Bieber dropped a new single off his sixth studio album Justice on March 5, 2021. The single comes one day after he tricked his fans into thinking they could call him after he tweeted a phone number and said, "Call if you need somebody I will be there for you." The number ended up leading to a recording of him singing the words he tweeted and served as a preview of his single "Hold On."
Bieber announced Justice on Feb. 26, 2021, and told fans the purpose of the new record was to "provide comfort" in such an uncomfortable time. "In a time when there's so much wrong with this broken planet we all crave healing and justice for humanity," he wrote on Instagram. "I know that I cannot simply solve injustice by making music but I do know that if we all do our part by using our gifts to serve this planet and each other that we are that much closer to being united."
"Hold On" seems to echo Justice's message of comfort and hope. Keep scrolling to dive into the lyrics of Bieber's song "Hold On" and decipher the real meaning behind it.
Justin Bieber's 'Hold On' urges people to not let go of hope
Dave J Hogan/Getty Images
In early March 2021, Justin Bieber got candid with fans in a live chat to give some insight about the message behind "Hold On" right before it premiered. "The song is just a hopeful record of just holding on, because a lot of us want to give up at times," he said (via NME). "There's a lot to look forward to. There's a lot we can't control sometimes, but there's always hope."
The chorus of "Hold On" has Bieber begging the listener to never give up hope, even though he understands that times get tough. "I need you to hold on/Heaven is a place not too far away," he croons. "Take my hand and hold on/Tell me everything that you need to say/'Cause I know how it feels to be someone/Feels to be someone who loses their way."
When singing "someone who loses their way," Bieber could possibly be referring to the rough patch he went through as a normal Canadian kid-turned-pop sensation. Bieber has admitted his past issues, which included drug use, sex addiction, and an infamous arrest in Florida. In an Instagram post in February 2021, he detailed his troubles and echoed the meaning of "Hold On" with a message of hope and perseverance, writing, "Don't allow shame to ruin your 'today' let the forgiveness of Jesus take over and watch your life blossom into all that God has designed you to be."