This Is How Justin Bieber Just Tricked All His Fans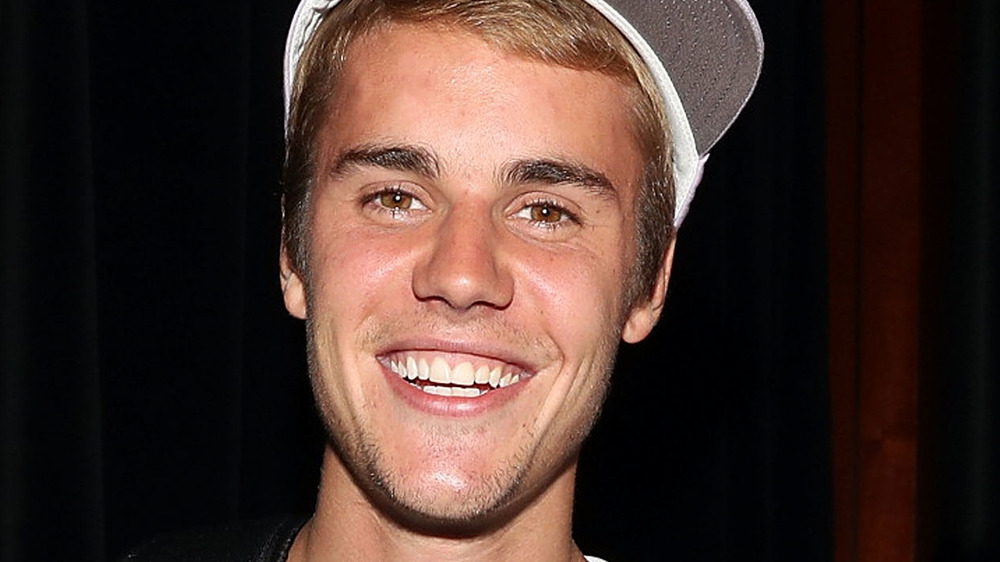 Shareif Ziyadat/Getty Images
Justin Bieber is not only a Grammy award-winning artist — he's also a well-practiced prankster. Back in March 2010, when his career was gaining serious traction following the release of his iconic song "Baby," Bieber took over the comedic video site Funny or Die. There, he joked that he bought the website and rebranded it Bieber or Die. 
Three years later, he pulled off a bold prank by posting TMZ's tip line to his Twitter account (per Business Insider), pretending he was going to take calls from his fans. The prank was assumed to be Bieber's payback for the site posting a photo of him holding what was appeared to be a joint earlier that year. In 2015, he made an appearance on The Ellen DeGeneres Show and prank called an unsuspecting fan.
The "Sorry" singer has continued his pranking games into adulthood, although they have not always been well-received. On April Fool's Day 2019, he faced backlash for "announcing" that he and wife Hailey Baldwin were expecting a child. This ultimately led to him apologizing for "being insensitive to people who can't have children," per CNN.
Bieber has proven time and time again that he is a jokester and can keep his fans on their feet. Now, he has done it again. Keep scrolling to learn how Justin Bieber just tricked all his fans this time around.
Justin Bieber posted yet another telephone number online
Stuart Franklin/Getty Images
Justin Bieber tweeted a random phone number on March 4, 2021, saying, "Call if you need somebody I will be there for you," along with the number. Fans immediately called the number hoping to hear the Canadian pick up. Well, he picked up — but not in the way his fans expected.
Rather than answering the thousands of calls the number probably received, fans were greeted with Bieber's voice singing the words he tweeted. According to the New York Post, the prank was to promote Bieber's new album Justice, which will come out on March 19, 2021.
Bieber announced his sixth studio album on Feb. 26, 2021 after previously teasing that he was working on new music. "In creating this album my goal is to make music that will provide comfort, to make songs that people can relate to and connect to so they feel less alone. Suffering, injustice and pain can leave people feeling helpless. Music is a great way of reminding each other that we aren't alone," he wrote. The album is expected to include his singles "Anyone," "Holy," and "Lonely," which came out in late 2020 and early 2021. We are certainly looking forward to its release — and that's no joke!