The Real Reason Donald Trump Is Attacking Karl Rove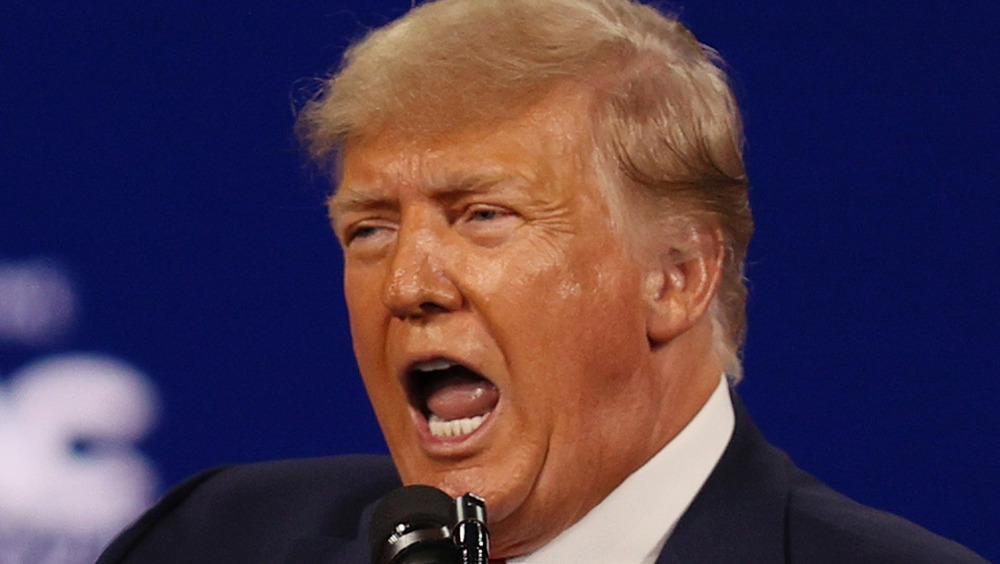 Joe Raedle/Getty Images
The war between Donald Trump and his own political party rages on, as the former president has now shot back at Karl Rove, calling him a "pompous fool."
Veteran Republican strategist Rove wrote for the Wall Street Journal about the "muted enthusiasm" that Trump received at CPAC, observing that only 68% of the Republicans present at the conference wanted Trump to run for president in 2024. He also criticized Trump's 90-minute speech as "hollow" and repetitive. "There was no forward-looking agenda, simply a recitation of his greatest hits," the former senior advisor to George W. Bush wrote. "People like fresh material. Repetition is useful to a point, but it grows stale."
Trump responded with a lengthy statement, in which he claimed that Rove was "a pompous fool with bad advice" who "always has an agenda." The former president also alleged that Rove had called him on Nov. 3, 2021, to congratulate him on "a great win."
"Karl Rove has been losing for years, except for himself. He's a RINO [Republican In Name Only] of the highest order, who came to the Oval Office lobbying for 5G for him and a group," Trump said. However, Trump didn't stop there, launching attacks on other Republicans as well. 
Trump also took shots at Liz Cheney and Jeff Flake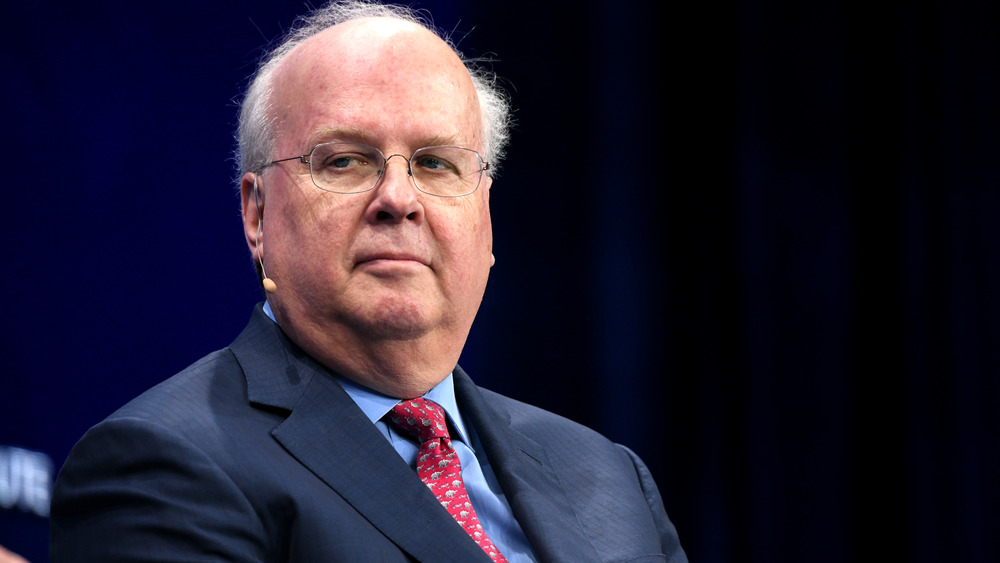 Michael Kovac/Getty Images
Donald Trump went on to blame Karl Rove for the Republican loss in the Georgia senate race, which, in the former president's words, "should have been an easy win."
"Karl Rove's voice on Fox is always negative for those who know how to win. He certainly hasn't helped Fox in the ratings department, has he?" Trump added. He continued by attacking established Republican politicians who criticized him after his election loss.
"If the Republican Party is going to be successful, they're going to have to stop dealing with the likes of Karl Rove and just let him float away, or retire, like Liddle' Bob Corker, Jeff 'Flakey' Flake, and others like Toomey of Pennsylvania, who will soon follow," Trump wrote. "Let's see what happens to Liz Cheney of Wyoming."
Rove defended himself in a statement to Reuters, dismissing Trump's insults. "I've been called a lot of things in my career, but never a RINO," the strategist remarked. "I've voted for every Republican presidential candidate since I turned 18 and have labored only for GOP (Republican) candidates since then." He also contradicted the former president's memory of their meeting. "I have a different recollection of Mr. Trump's views on 5G and our conversation election night," Rove added. "I'll continue to use my whiteboard and voice to call balls and strikes."