Kayleigh McEnany's Latest Statement About Jen Psaki Is Causing A Stir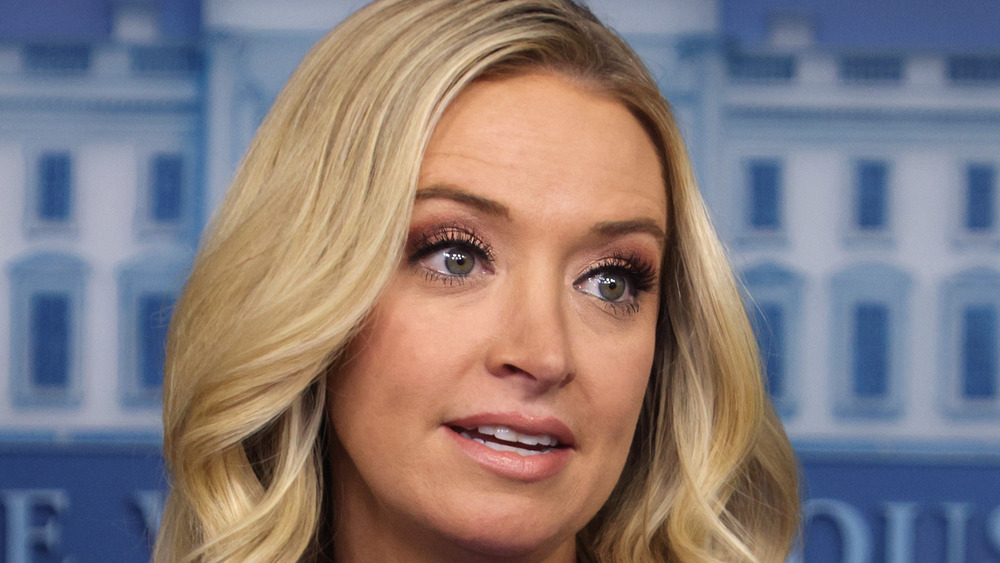 Alex Wong/Getty Images
White House press secretary Jen Psaki has been under fire by conservatives for not having all the answers at her press briefings and using her go-to phrase "circle back," Fox & Friends noted. But while people on the right have slammed her for not feeding reporters the goods, unlike former Trump press secretary Kayleigh McEnany, the Trump insider said Psaki's lack of tea spilling could be a result of readiness and "access."
And McEnany, who's now a Fox News contributor, had something to say about Psaki's performance during a Fox & Friends appearance on March 4, 2021. "I wish Jen Psaki all the best, it is a very hard job," she said. "But that being said, we took great pains in our administration to do hours and hours of research beforehand, days sometimes." 
"I always knew where my boss stood. Unlike other press secretaries who maybe didn't have walk-in privileges to the Oval, I could walk in at any time," McEnany explained. "I always knew where he stood, before every press conference I would go in with a list of questions that I thought the press would ask and go through one by one."
Throwing one last dose of shade, McEnany added, "I always knew where his head was at, so I didn't have to a ton of circling back because President Trump gave a lot of access to me." By comparing her experience to what she's observed of Psaki's performance, her words garnered much criticism.
A press secretary showdown could be coming soon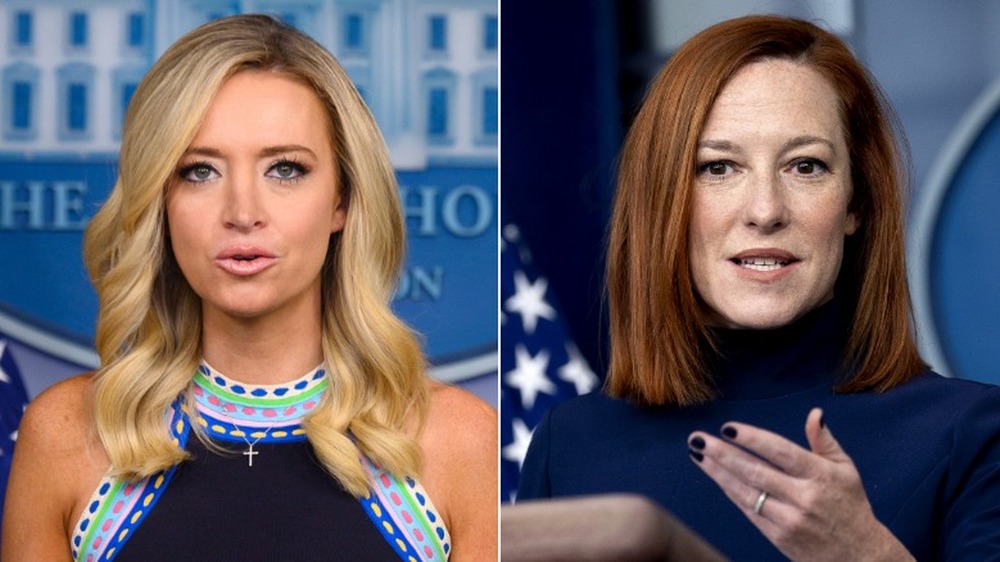 Following Kayleigh McEnany's remarks about Biden administration press secretary Jen Psaki, Twitter was torn if they sided with McEnany's quick answers or Psaki's tight lips in an effort to only share concrete facts.
"Kayleigh McEnany always came prepared and had answers to every question the fake news media had. Jen Psaki gets softball questions from her friends in the White House press corps and still has to 'circle back,'" one person tweeted. However, another wrote, "At least Jen is professional and does not outright lie. Kaleigh every word you said was a lie." Someone else added, "LOL: Jen Psaki pushes truth and reality, BS-[Barbie] (Kayleigh McEnany) cannot tell the truth. Psaki wins, hands down."
With Kayleigh McEnany's new position as Fox News contributor, a showdown between the press secretaries isn't out of the question. In fact, Psaki said she would be down for the debate. "Sure," Psaki told reporters when asked if she would do an interview with her predecessor, per The Hill. "I've done Fox News Sunday twice now. I'm happy to go on a range of shows."
Noting the pair have previously worked together, Psaki said their relationship was much like the common co-worker. "Like many Americans, we disagree on political issues, but we talked about our families, our spouses, sports, all sorts of things in the green room," she explained. "I certainly wish her the best in her future endeavors."