What This Boogie Star Thinks About Black Romantic Leads In Hollywood - Exclusive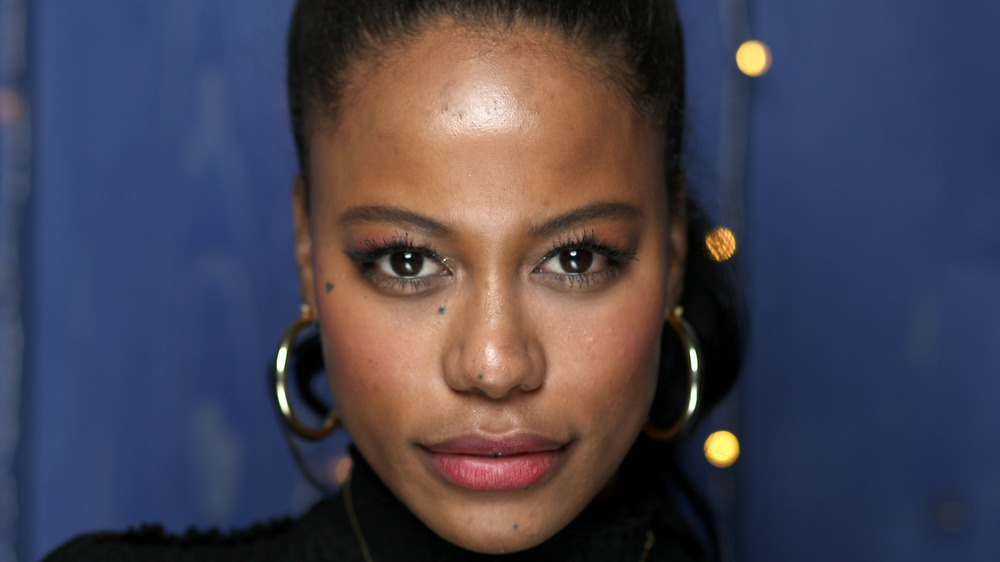 Rich Polk/Getty Images
To say Taylour Paige is having a moment would be an understatement. A trained dancer who studied under the tutelage of choreographer Debbie Allen, perhaps her secret lies in her multitude of exteriors. In addition to her sensual part in Netflix's Ma Rainey's Black Bottom — where she held her own alongside Viola Davis and the late Chadwick Boseman — Paige plays the hilarious titular character in A24's stranger-than-fiction, based-on-a-true-tweet film Zola, hitting theaters in June 2021. 
Still, her role in Boogie, Eddie Huang's new glossy but gritty coming-of-age film, presents yet another entrancing character: Eleanor, the girlfriend to soaring but struggling basketball player Alfred "Boogie" Chin. But as Paige told Nicki Swift in an exclusive interview, she wasn't quite as "discerning" when she was a teen.
"Eleanor is who I wish I could be when I was that age," Paige explained. "She's self-possessed, assertive, direct. She has self-worth." Although Paige — who's 30, as of this writing — was skeptical about "playing a high schooler," her distance from those emotional years gave her a different kind of wisdom. "I wish I could go back to school because with what I know now, I would just relax and enjoy it and be a kid," she said. "Back then ... at 17, [I was] super insecure, auditioning for my personality. Sad, sad girl, hormonal."
A high schooler who can hold her own whether she's discussing Catcher in the Rye or dodging drama, Paige's Eleanor proves the perfect match to Boogie (Taylor Takahashi).
'Boogie' gives us the Black and Asian love story we deserve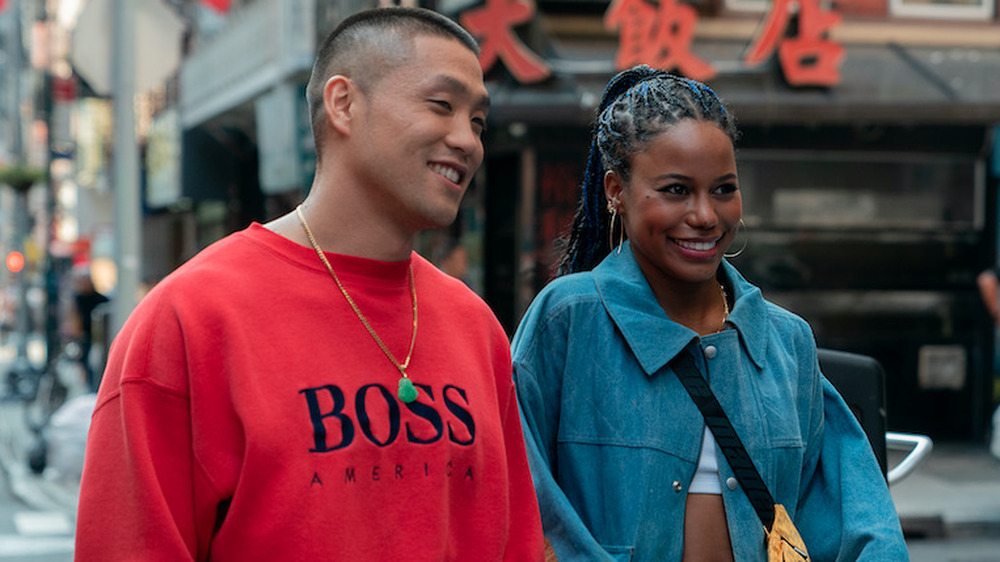 Nicole Rivelli / Focus Features
Set in Queens, New York, Boogie's Asian heritage and how it affects his family life and potential as a basketball player are as integral to the story as the lessons he learns about love. Although he meets Eleanor at an inopportune time — it's basketball season, he's trying to secure a scholarship and path to the NBA, and triumph over his on-the-court nemesis Monk (Pop Smoke) — their chemistry is instantaneous. And while films are getting increasingly diverse, a teenage love story between an Asian and Black lead, like in Boogie, is still rare. Paige says that even though it's "real and raw," it's also "uplifting."
"I do this because I hope I can be a part of breaking a ceiling and bridging a gap, and hopefully being an actress who can exist and be a blank canvas and tell stories because I like them," Paige explained. Recent conversations about racial disparities surrounding the Golden Globes – the Hollywood Foreign Press Association has zero Black voting members, as of this writing – might feel "kind of like Groundhog's Day," but Paige, who grew up watching the Aaliyah and Jet Li classic Romeo Must Die, was "happy to be of service to this story." After all, its themes of finding your path and falling in love are universal. She explained, "You can see yourself in Boogie, you can see yourself in Eleanor, you can see yourself in Monk.
Boogie is in select theaters today, March 5, 2021.