Damian Lillard's Net Worth Is Higher Than You Think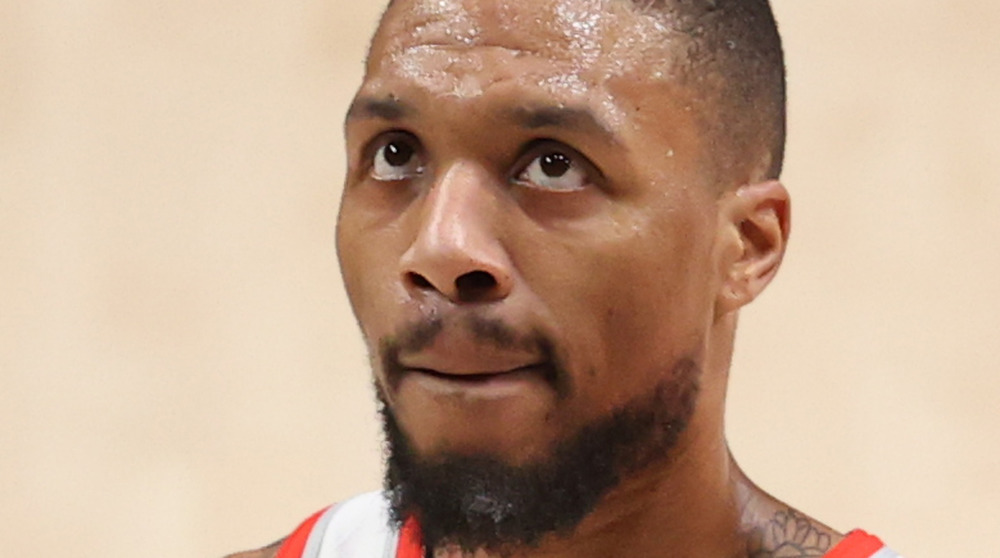 Abbie Parr/Getty Images
Damian Lillard is one of the NBA's most talented and fascinating players. The guard of the Portland Trail Blazers is not only a beast on the court, but has also made a name for himself as a rapper. Yes, you read that right, a rapper. Lillard raps under the moniker Dame D.O.L.L.A, and he's even put out three albums, according to Forbes. The basketball star performed his music at the 2020 NBA All-Star Game, which he said was different for him because he doesn't like to mix his identities. "I try to keep it separate," Lillard told Highsnobiety in 2020. "I don't want people to look at it as a basketball player rapping, or a rapper playing basketball."
Although Lillard has kept his rap career distinct from his basketball career, he's also had the privilege of making big bucks from both fields. So the million dollar question is: how much is he worth? Keep scrolling to find out.
Damian Lillard is one of NBA's highest-paid players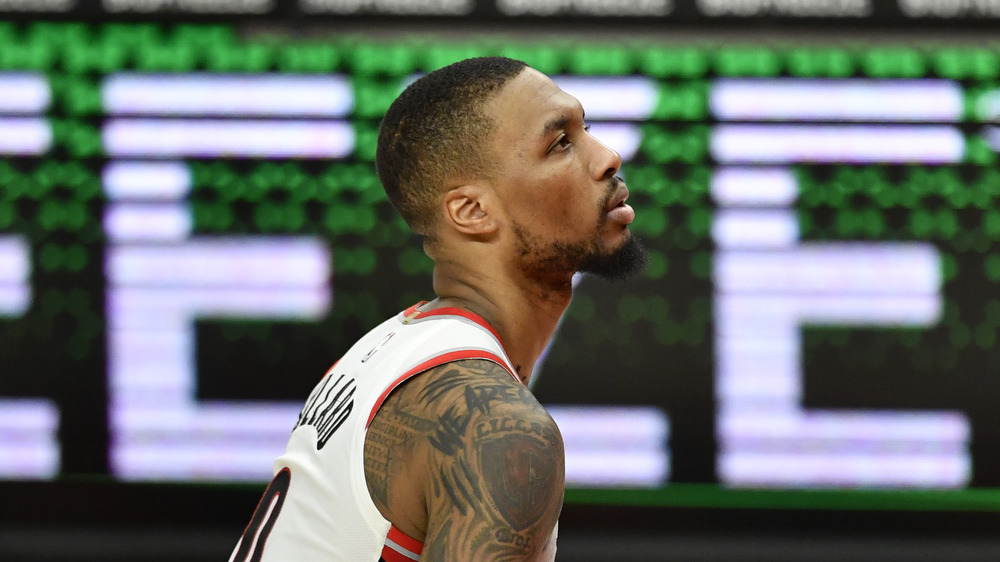 Alika Jenner/Getty Images
Drafted in 2021 by the Portland Trail Blazers, Damian Lillard has had a successful career in the league. He was named Rookie of the Year by the NBA in 2013 and has become one of the most reliable stars on the Blazers' bench, as per ESPN. His success on the court has turned into a lot of money off the court. In 2019, Lillard signed a contract extension maxing out at $196 million over four seasons, ESPN reported. Lillard makes $40 million annually from that "supermax" deal and is one of the NBA's highest-paid players, per Celebrity Net Worth.
In addition to his NBA salary, which makes up almost half of his $70 million net worth (via Celebrity Net Worth), Lillard also earns big through his endorsement deals. Forbes reports that Lillard's shoe line with Adidas is among the company's best sellers and he also has a deal with a gaming company, 2K Sports. 
With all the dough he's making, it's no wonder that Lillard doesn't care about fines from the NBA. When asked if he was afraid to get fined for verbal abuse to a ref on Twitter in February 2020, Lillard wrote he has "plenty money."