Anfernee Simons' Net Worth: How Much Does The NBA Star Make?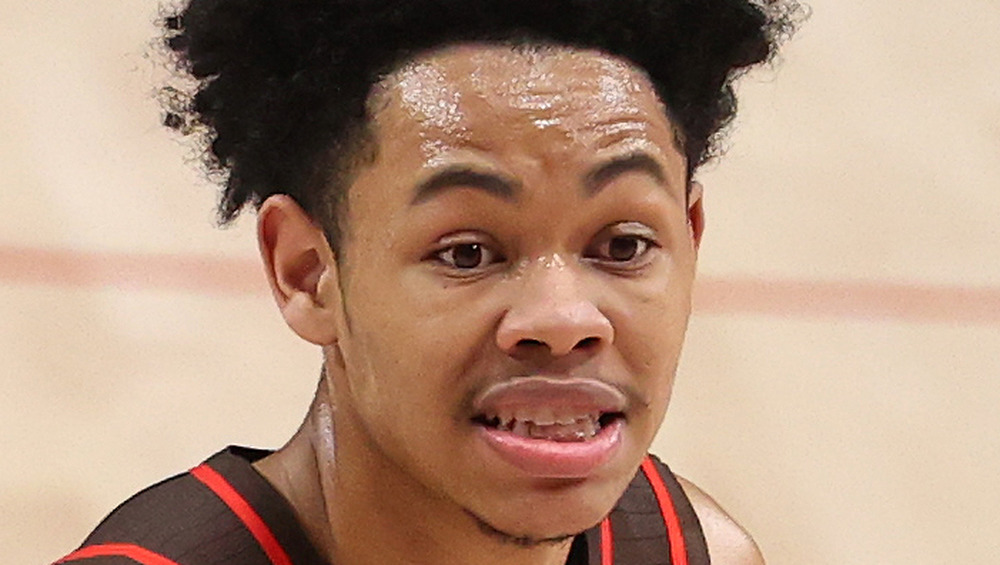 Abbie Parr/Getty Images
Basketball players in the NBA may not be the biggest earners in sport, but their paychecks are nothing to scoff about either. The league, unlike other sports, is unique with how they cap players' salaries. In 2019, Forbes reported that NBA players are "entitled to 51% of the league's 'basketball-related income,'" which includes television distribution deals with networks like ESPN and TNT that are worth billions.
In addition to NBA salaries, basketball players, like Anfernee Simons, make up a bulk of their money through endorsement deals and income streams from different ventures. Simons made headlines in 2021 when he was selected to compete in the NBA Dunk Contest against Obi Toppin of the Knicks and Cassius Stanley of the Indiana Pacers. As per the NBA's official website, the contest is slated to take place on March 7, 2021, which is also the same day as the All-Star Game.
Drafted by the Portland Trail Blazers in 2018, Simons had a bit of a unique road from high school to the pros, per Fansided. After graduating, he spent a year at IMG Academy in Bradenton, Fla., joining the draft at 19. Stepping onto basketball's biggest court at that age was a bold move for Simons, but let's see if the NBA thought if he was worth it by looking at his paycheck.
Anfernee Simons makes a comfortable living in the NBA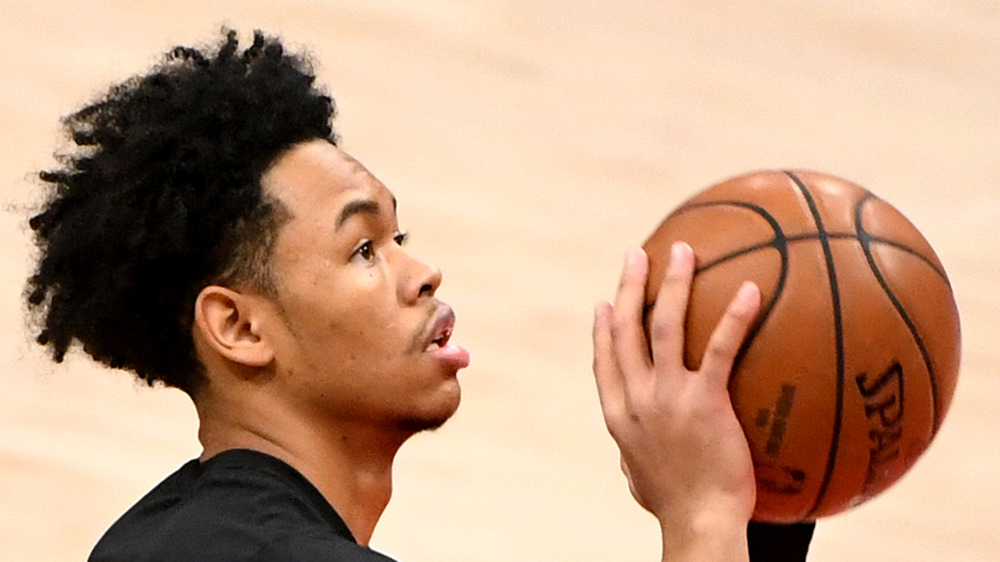 Will Newton/Getty Images
In comparison to his dunk rivals Obi Toppin and Cassius Stanley, Anfernee Simons is the real winner with how much he's paid by the NBA. According to Spotrac, Simons is locked into a four-year deal with the Portland Trail Blazers that's worth approximately $10 million. He makes $2.5 million per year, which is not too shabby for a player in his third year in the league. 
While Simons makes a comfortable living in the NBA, he uses his money for good by giving back to his community. In February 2021, Simons teamed up with Goalsetter, a banking app, to start one million savings accounts for the Boys and Girls Club East Altamonte and Hungerford Elementary in his home community of Eatonville, Fla., according to NBC Sports The rising NBA star posted about his initiative on his Instagram and announced that each kid received a deposit of $40 in their first savings account; the partnership enables Black and brown kids to have financial security as they navigate through challenges. With these deeds, it seems like Simons is serious about using his platform for good.