How Tekashi 6ix9ine Really Lost So Much Weight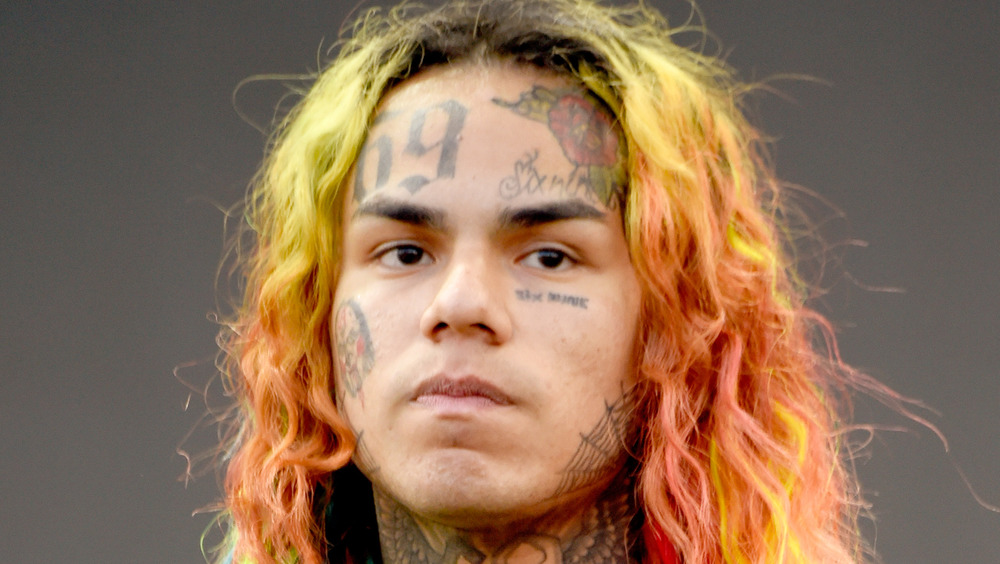 Kevin Mazur/Getty Images
This time, instead of his rainbow hair or penchant for tattoos, rapper Tekashi 6ix9ine's extreme weight loss is what's making headlines.
Tekashi, whose real name is Daniel Hernandez, "was sentenced to two years in federal prison," according to Page Six, based on alleged involvement in shootings, drug trafficking, and armed robbery. Tekashi was expected to face a much longer sentence but he took the stand against his gang members, the Nine Trey, according to the outlet.
His sentence was reduced even more as the coronavirus pandemic ushered in the early removal of several inmates to reduce crowding in prison, so Tekashi was released in April 2020 after serving 17 months. While he was at home, Tekashi admitted that he gained 70 pounds. Why? "I was eating Chinese food twice a day every day on house arrest," the rapper told TMZ. So by September 2020, he went from weighing 134 pounds to 204 pounds. He has since lost all of this weight. Here's how.
Tekashi 6ix9ine was extreme about weight loss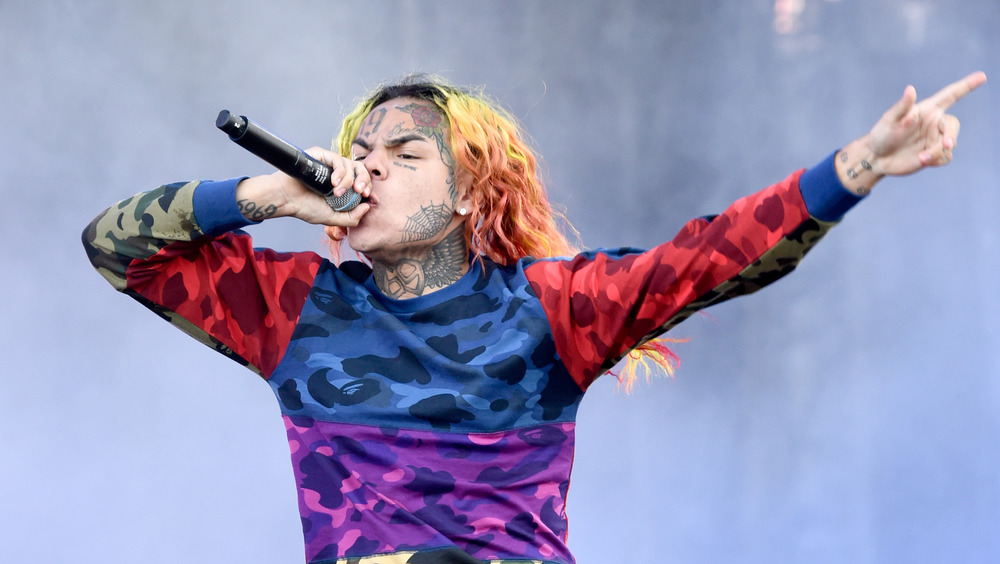 Kevin Mazur/Getty Images
Tekashi 6ix9ine went to extreme measures to lose the weight he had gained while under house arrest. After being released in April 2020, he had put on 70 pounds by September of that same year, according to Page Six.
In October, Tekashi was hospitalized after he overdosed on diet pills and caffeine, according to People, in an effort to lose the weight. While that specific weight loss effort proved too intense, Tekashi has remained focused on dropping the pounds, and in late February 2020, he debuted his new weight on Instagram. In the post, the rapper revealed that he lost 60 pounds in six months.
How did he do it? Well, it might not be a model for the healthiest weight loss program. He told TMZ: "Literally how you lose it, starve yourself and work out. Starve yourself and work out. Starve yourself and work out. People who don't want to lose weight make a whole bunch of excuses. Starve yourself and work out. That's it. Starve yourself. Simple." But it wasn't strictly intense. "I'm not gonna lie, every three days I was cheating," Tekashi told TMZ. "My kryptonite is gushers. I would eat gushers like every three days...I can't survive without gushers."
So, definitely a pretty extreme method to lose weight. Luckily, there's plenty of better options to lose weight than Tekashi's way.