Kanye West And Taylor Swift: Who Has The Higher Net Worth?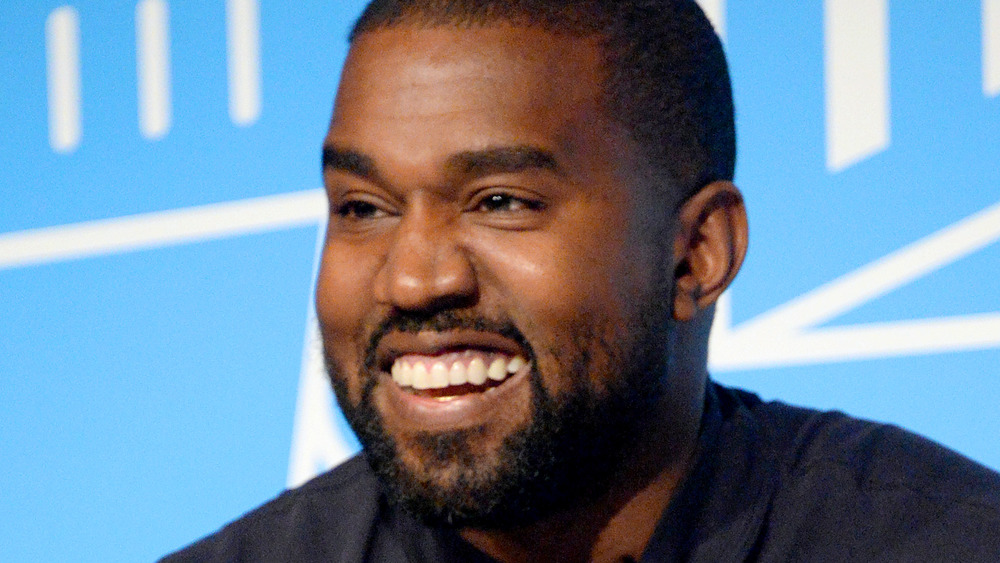 Brad Barket/Getty Images
Following the news of Kanye West's divorce from Kim Kardashian, the general public was not lacking for opinions on the shocking news. While some fans of the relationship mourned the uncoupling, such as one Twitter user who lamented, "really thought Kim & Kanye were goals," others addressed the matter more flippantly. "Now that Kim has filed for divorce, I want her to divorce these tan, black, brown clothes," tweeted another fan, a commentary on Kardashian's neutral-toned wardrobe as noted by Popsugar in 2015. Fellow public figures were also offering their hot takes on the power couple's divorce. Internet personality Tana Mongeau tweeted, "if kim can be single so can we ladies," while YouTube star Troydan looked for the silver lining, joking, "Kanye's next album is about to go crazy." 
One notable voice missing from the choir was that of infamous Kardashian-West feud partner, Taylor Swift. Naturally, Swift can be forgiven provided her plate has been a little full, what with releasing two albums in 2020 and her 2021 venture of re-recording her old songs. Given that Swift and West's feud happened over a song of his that featured Swift-denigrating lyrics, as per Billboard, we wonder which of these two music titans has garnered a larger net worth.
Taylor Swift is only worth a fraction of what Kanye West is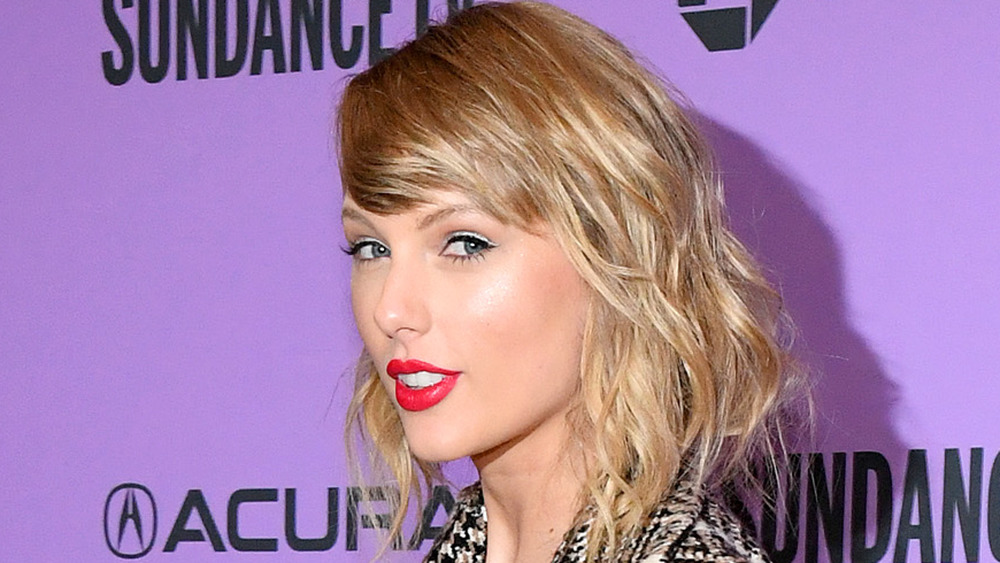 Kevin Mazur/Getty Images
While Taylor Swift may be one of the most recognizable names in the world, it is Kanye West who is a multi-billionaire, as Celebrity Net Worth reported. With a net worth of $3.2 billion, the "Forever" hit-maker's main source of earnings, especially throughout the time of his marriage to Kim Kardashian, actually arrives through his high-profile business deals. The website for his Yeezy brand, for instance, was reportedly worth $100 million.
As for Swift, while she was both 2016 and 2019's "highest-paid celebrity of the year," she is worth a comparatively lower net of $400 million, reported Celebrity Net Worth. Swift's lack of diversification of assets may explain her lower number. According to Celebrity Net Worth, the "Evermore" singer has myriad real estate assets such as her $20 million New York duplex penthouse, but her net worth largely rests in her prolific musical efforts. 
Being a billionaire (three times over) is something West wants the world to know about him. When Forbes listed his net worth in June 2019 as $240 million, West chided the publication harshly at the Fast Company Innovation Festival November that year. "I showed them a $890 million receipt and they still didn't say 'billionaire,'" West complained (via The Hollywood Reporter). "When people say it's crass to call yourself a billionaire, I say I might legally change my name to Christian Genius Billionaire Kanye West for a year." Spoken like true Yeezy.