Celebs React To Kim And Kanye's Divorce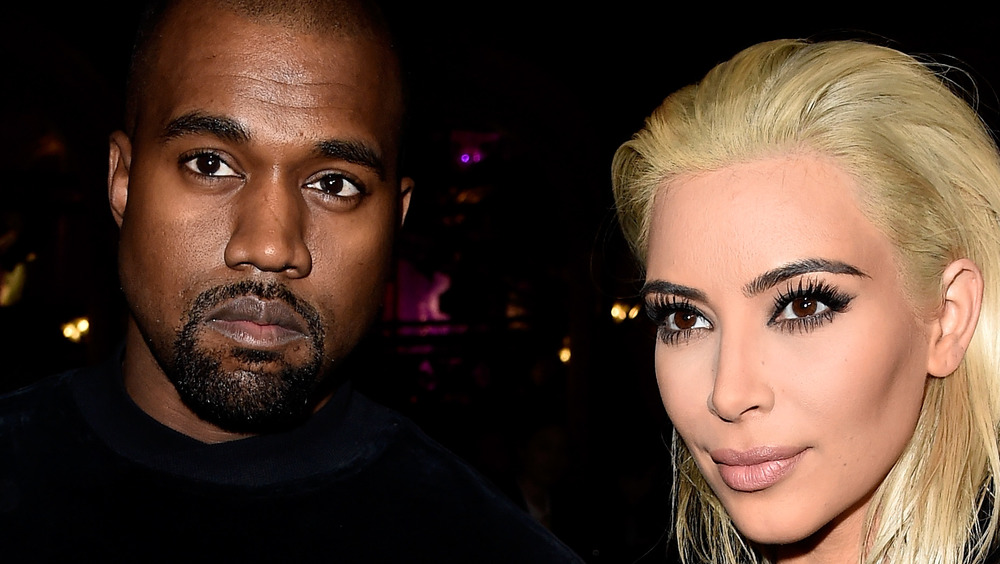 Pascal Le Segretain/Getty Images
After nearly seven years of marriage, Kim Kardashian and Kanye West have called it quits. In the official filing, submitted by famed celebrity divorce attorney Laura Wasser, Kim asked for joint legal and physical custody of the four kids she shares with the "Famous" rapper, TMZ reported. She is not contesting their prenuptial agreement, and sources told the outlet that the exes are close to agreeing about how to divide their shared property.
Although the divorce is sad for "Kimye" fans, it's not necessarily shocking. Talk of divorce began following Kanye's controversial summer, which included him announcing his candidacy in the 2020 presidential election, revealing intimate details about having his first daughter with Kardashian, admitting that he didn't care if his wife divorced him. Oh, and who could forget the Twitter rant disparaging his mother-in-law, Kris Jenner. People magazine reported in January 2021 that West was aware his marriage was over. "He knows that she's done. She has had enough, and she told him that she wants some space to figure out her future," a source told the publication. "He's okay. He's sad, but okay. He knows the inevitable will happen, and he knows that it's coming soon." Another insider told In Touch that, although the marriage was definitely over, Kardashian was waiting for the "right time" to file.
With all of that said, keep reading to see which celebrities joined fans on Twitter to sound off on the divorce.
People have mixed reactions about Kimye's divorce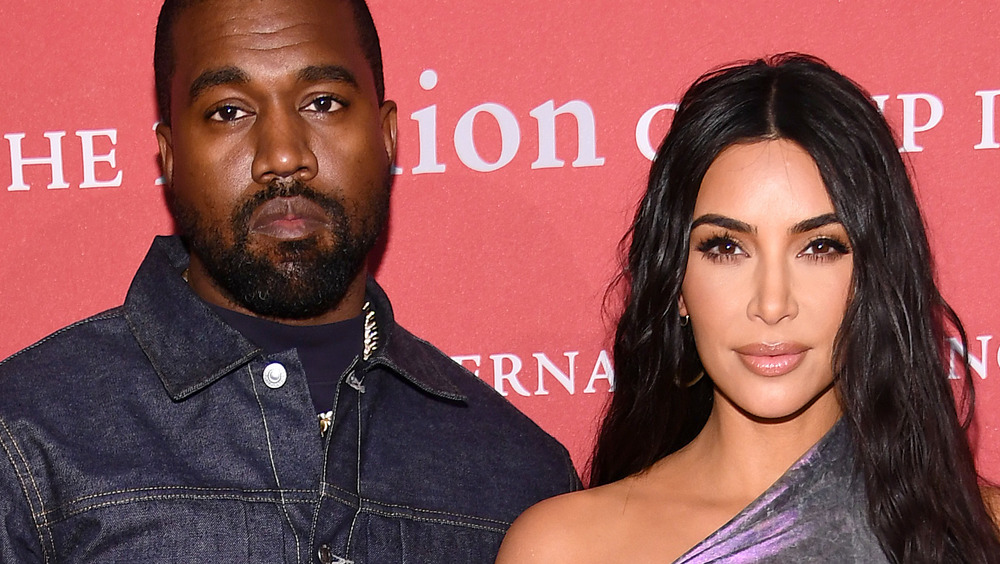 Dimitrios Kambouris/Getty Images
Celebrities know what it's like to live in the spotlight — and to want to keep it private. Therefore, it seems that many are not publicly responding to the news. However, some couldn't help but tweet their feelings about Kim Kardashian and Kanye West's separation.
Unsurprisingly, social media star Tana Mongeau was among the first in Hollywood to react to the divorce. She turned the news into an example of women empowerment, saying, "if kim can be single so can we ladies." Meanwhile, YouTuber Troydan said he expects some catchy new music to come following the divorce. "Kanye's next album is about to go crazy," he tweeted in response to TMZ's tweet about the news. Author and self-described "pop culture scholar" Bolu Babalola seemed to be relieved that Kardashian filed for divorce. "The way Kim rode out for that man defending his honour at every turn. Now she can rest," she wrote. (Kim often got ridiculed for staying with West when in 2016, she reportedly bailed him out of a $53 million debt and defended his controversial actions during the summer of 2020.)
Fans of Kimye, however, were much more open about their feelings about the divorce. "I wanted to do homework this weekend and now I have to mourn KimYe," one fan wrote. Another stated that the divorce marked the end of an era.