Vanessa Bryant Reveals Why Kobe Would Be So Proud Of Their Daughter Natalia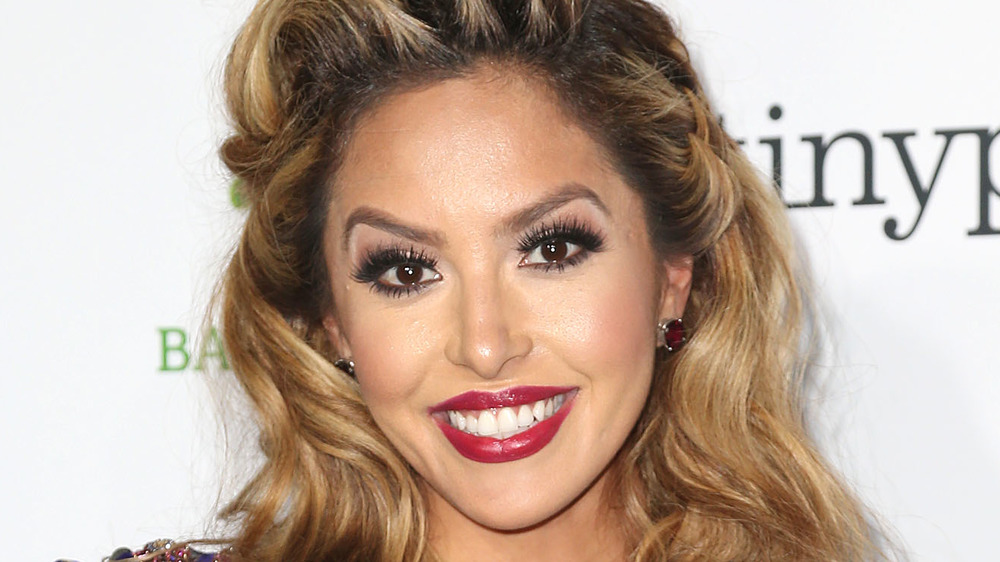 Frederick M. Brown/Getty Images
Vanessa Bryant has a lot to be proud of when it comes to her eldest daughter Natalia Bryant. Though Natalia endured the tragic death of her father Kobe Bryant, as well as her 13-year-old sister Gianna Bryant, Vanessa admires her daughter for rising above the devastation with such grace and humility. The late basketball star's beloved wife is grateful to have Natalia as her "right-hand woman."
"On top of her own grief, she has balanced her senior year of high school, applying to colleges, nurturing her sisters, and just recently signing her own modeling contract with IMG," Vanessa sweetly marveled to People in March 2021. "She is a wonderful big sister and an incredible daughter. I'm extremely proud of Natalia."
Since losing the NBA legend and Gianna in a harrowing plane crash in January 2020, some days are understandably harder than others. Fortunately, Vanessa has Natalia, as well as the couple's younger girls, Bianka Bryant and Capri Bryant — who she describes as "strong" and "resilient" — as her source of "strength," she told the outlet.
"My girls help me smile through the pain," Vanessa candidly shared. "They're people that I would aspire to be if I was growing up with them." There's no doubt the ESPN First Take personality and Kobe did an incredible job raising their four kids together, but creating a "respectful and kind" brood isn't the only thing they take pride in.
Keep scrolling to find out why Vanessa said Kobe would be so proud of Natalia. 
Vanessa Bryant thinks Natalia's modeling career would make her dad 'so happy'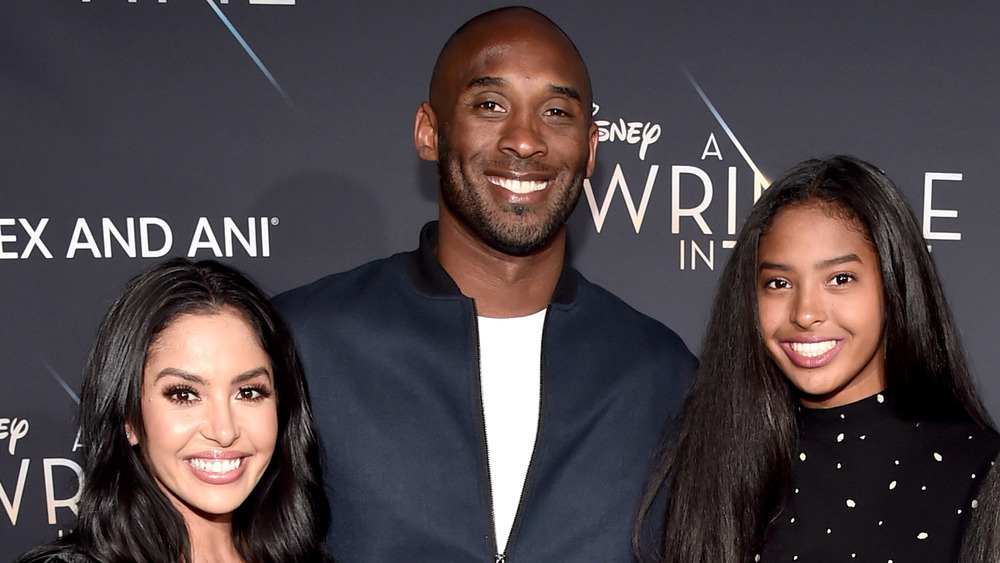 Alberto E. Rodriguez/Getty Images
Vanessa Bryant's eldest daughter, Natalia Bryant, is growing up and becoming a successful young woman. While the beauty's father, Kobe Bryant, isn't around to see his little girl accomplish her goals, the late Los Angeles Lakers star's wife knows he's looking down on them with a smile.
When Natalia made her debut as a model during her first photoshoot, Vanessa revealed how thrilled Kobe would be to watch their daughter follow her dreams. "My baby (with makeup) #grown," the mom-of-four wrote alongside a gorgeous snap of Natalia on March 6, 2021. "Daddy would be so happy that you're pursuing your modeling career now that you're 18. You're beautiful inside and out. Beautiful with makeup and without makeup. We love you."
Vanessa initially uploaded a pic of Natalia giving a soft smile while on the set of her photoshoot, writing, "That's my baby!" The up-and-coming model posted the same pic on her own social media account, gushing that she "had so much fun" with notable celebrity photographer Mason Poole. 
Natalia's first photoshoot comes nearly a month after she revealed she was launching her modeling career. IMG Models announced she signed with the agency on Feb. 8, 2021 (via People). After the news was revealed, Natalia said she was "beyond thrilled and so honored to be a part of the IMG family," according to the agency's Instagram. Way to go, Natalia!