Jimin Almost Used This Stage Name When He Joined BTS
Dia Dipasupil/Getty Images
Jimin shot to fame as part of the world's biggest boy band, BTS. The singer and songwriter has a silky voice of an angel and smooth dance moves, thanks to his contemporary dance background, per Billboard. BTS — a.k.a. the Bangtan Boys — hit the musical scene in 2013 originally as a hip-hop group, but their style has evolved since the early days when they shared the same room. The seven-member group is made up of RM, Jin, Suga, Jimin, Jung Kook, V, and J-Hope.
In 2018, Time named them the "Next Generation" leaders for breaking barriers between the East and West. For instance, the boy band is the first Korean act to ever sell out a U.S. stadium. Even the language barrier doesn't faze them. Jimin said, "We give energy to our audience members and listeners, but we also draw energy from them.
Baby Mochi, as Jimin's fans call him, has also released three solo songs. Two of them, "Serendipity" and "Lie," broke Spotify's record. He is the only artist from Korea to ever surpass 60 million streams, per All Kpop. Nevermind hearts, the singer's breaking records.
However, very few people know that Jimin nearly didn't use his own name on stage. His stage name may have also suited him, since he's known as the softie of the group, per Billboard.
BTS' Jimin 'likes to be loved' by those around him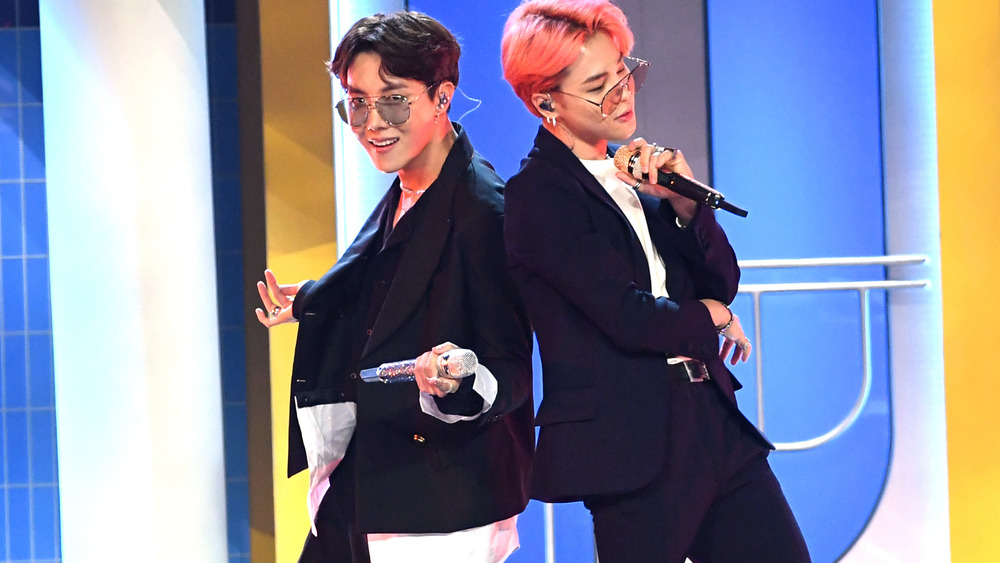 Kevin Winter/Getty Images
BTS dazzle with their on-stage performances and each member's unique personality. But, would the Bangtan Boys have been the same with a Baby G? Koreaboo reported that Jimin nearly chose that name for himself when he first joined the boy band. The name may reflect Jimin's caring personality and could have even been a hit with the BTS Army.
The 25-year-old pop icon recently revealed an aspect of his personality to Weverse Magazine (via Pinkvilla). "I'm the kind of person who likes to be loved. Looking back, I realized I do what I do not just for the work itself, but to be loved by my friends, family, the group, and fans. It's been really hard to hold onto those connections, but I felt a fullness once I was sure of that love and kept those relationships close. It was like getting something of my own," the singer said.
Luckily for him, he didn't have to use the moniker Baby G. Jimin chose to use his own name instead, and the BTS Army loves him just the same.