Over 20% Of People Agree That This Is The Best BTS Member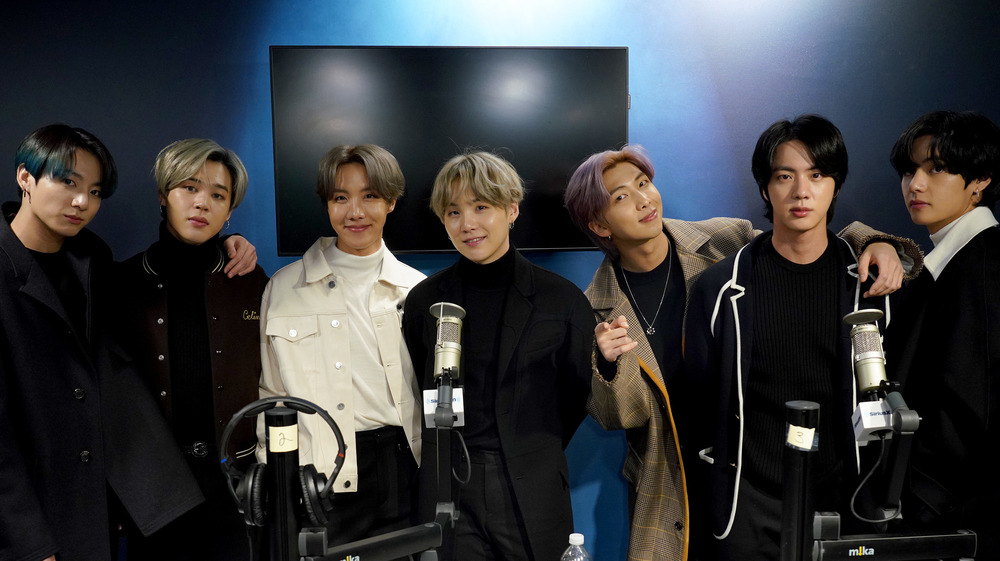 Cindy Ord/Getty Images
Since their debut in 2013, K-pop boy band BTS has crossed language barriers and taken the music world by storm. Over the years, the band has released nine albums, sung in Korean, Japanese, and English, and sold more than 20 million albums, becoming the first South Korean group to hit number one on Billboard's Global 200 and U.S. Hot 100 lists. Not since the Beatles and the Monkees has a group had four number-one albums in less than two years.
BTS is made up of seven young men — RM, Jin, Suga, J-Hope, Jimin, V, and Jung Kook — who co-write and co-produce many of their own songs. But while young, they're definitely not naïve — they write songs with personal and social commentary and take on lofty subjects such as mental health, grief, individualism, and learning to love oneself, not to mention life during the COVID-19 pandemic on their 2020 album, Be. The lads made history as the first K-pop band to perform on Saturday Night Live in 2019, reaching an even wider American audience. Their fame continues to rise, both as a band and as individuals, as screaming fans clamor over which member they love more.
So how do we figure out which member of BTS fans love best? Nicki Swift conducted a survey of 658 people and asked them their favorite member of BTS. Here's what we found out.
Survey says, your favorite member is...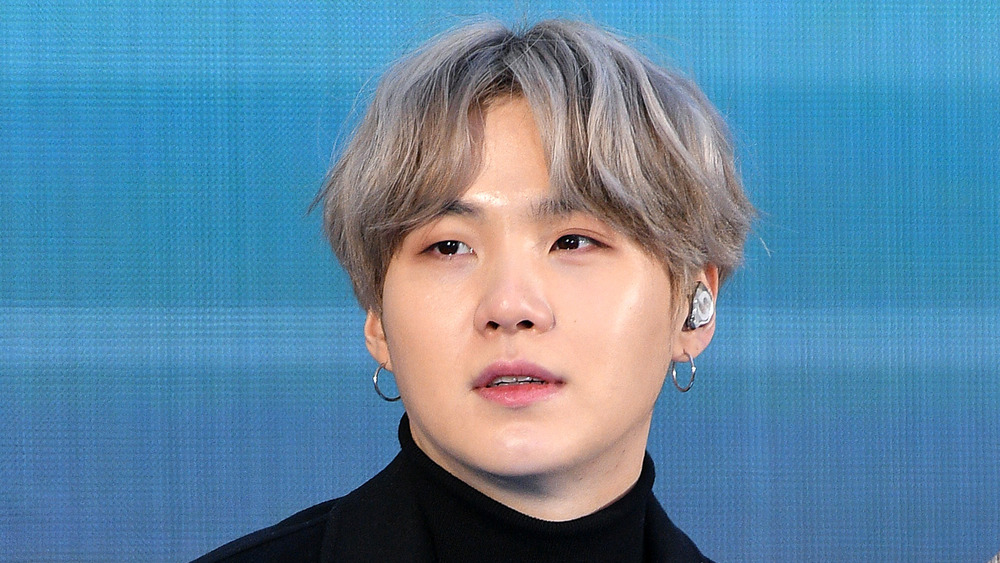 Dia Dipasupil/Getty Images
Among our 658 respondents, 20.82 percent chose Suga, BTS's second oldest member, as their favorite. According to Hypable's member guide, the rapper is a bit of an introvert, yet he's been very outspoken about his struggles with mental health, his family's financial difficulties growing up, and his support of the LGBTQ+ community in South Korea. He also records solo under the name Agust D, and owns a poodle named Holly.
Vocalist and oldest member Jin took second place, with 18.24 percent, and his comfortable, flirty stage presence reveals the acting training he had growing up. Rapper and dancer J-Hope and the group's center vocalist Jung Kook tied for third place, with 15.05 percent each. Jung Kook is the youngest member and was only 15 years old when the band debuted, while J-Hope is true to his name, bringing hope and humor to his bandmates when they feel low. He also shares a room, still, with Jimin, who came in fifth in our survey, bringing in 10.18 percent of the vote, after V in fourth place with 13.68 percent. "Secret weapon" V was the final member of BTS to be revealed, and his Pomeranian Tannie is known as the unofficial eighth member of the band. Jimin spent the least amount of time in training before joining the group, after studying ballet and contemporary dance as a child. Rounding out our survey with 6.99 percent is leader RM, who played a big part in putting together BTS's members, who work all together to be your favorite K-pop band.