The Surprising Way V Got Chosen To Join BTS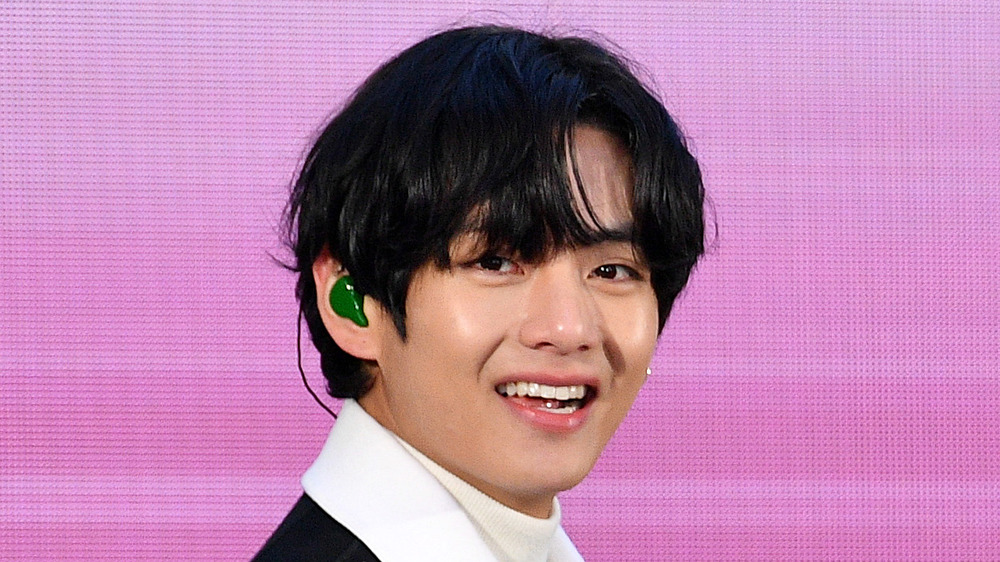 Dia Dipasupil/Getty Images
While the K-pop supergroup BTS has had a standout international following for a number of years, the release of their first English-language single "Dynamite" in August 2020 has seemed to only heighten their profile — a feat that seemed nearly impossible for a band that, among other things, is the third group in 50 years to have three No. 1 albums on the Billboard 200 charts within less than a 12-month span. 
Then the November 2020 release of their latest album Be only seemed to magnify their hagiography. It's also led to a renewed interest in not only the band in its current state, but how BTS became the phenomenon that they are: in short, the origins of how the group came together. 
While much has been made of how certain members of BTS, at certain points, almost left the band in its earlier days (meaning that BTS as we know it might have ended up never existing in the first place), there's one story in particular that seems to get a lot less press: that of V, the group's youngest member. So how exactly did V end up joining the group in the first place? Was it because of a coincidence, or was it possibly an act of faith? Read on to find out. 
V joined BTS almost by accident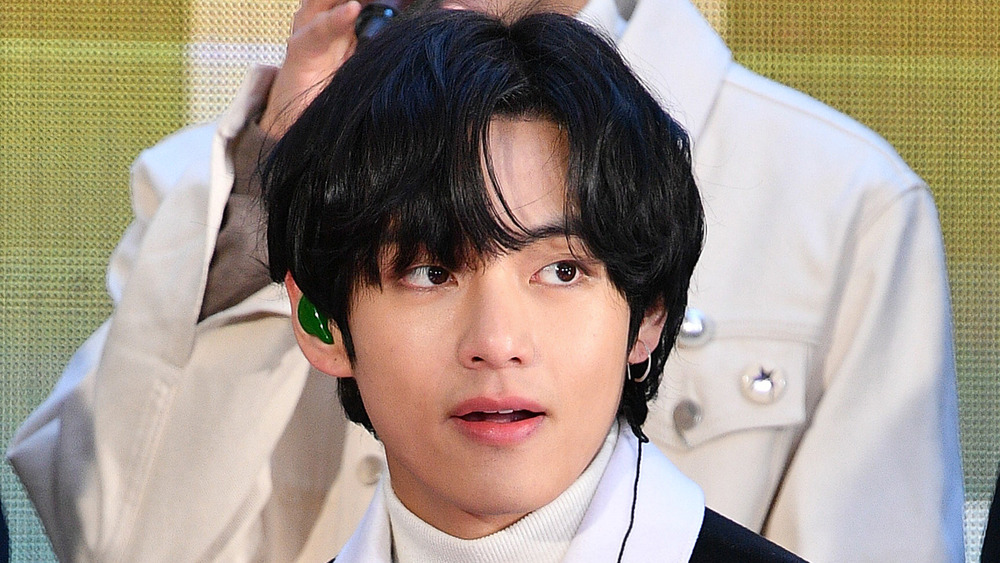 Dia Dipasupil/Getty Images
Out of all of the seven members of BTS (comprised of bandmates J-Hope, V, Jimin, RM, Suga, Jungkook, and Jin) it was V, the group's youngest member, who more or less ended up in the K-pop outfit by chance, according to a November 2020 profile published by Esquire. Describing it as a "happy accident," Esquire noted that the audition V (born Kim Tae-hyung) ultimately delivered for the K-pop record label Big Hit Entertainment — the company that continues to manage the band as of the time of this writing — was actually an event of happenstance. 
As Esquire recounted, the 24-year-old singer found himself at an audition in the city of Daegu, his hometown, to show support for a friend who had responded to the casting call. After a Big Hit staff member noticed V, who had not prepared any audition material in advance, he was asked to throw his hat in the ring, an offer which he subsequently accepted. What resulted can now only be regarded as a slice of music history: despite his lack of preparation, the audition was met with a resounding positive response, and with that, V became a member of one of the most successful recording acts of all time.