Are Sabrina Carpenter And Rowan Blanchard Friends In Real Life?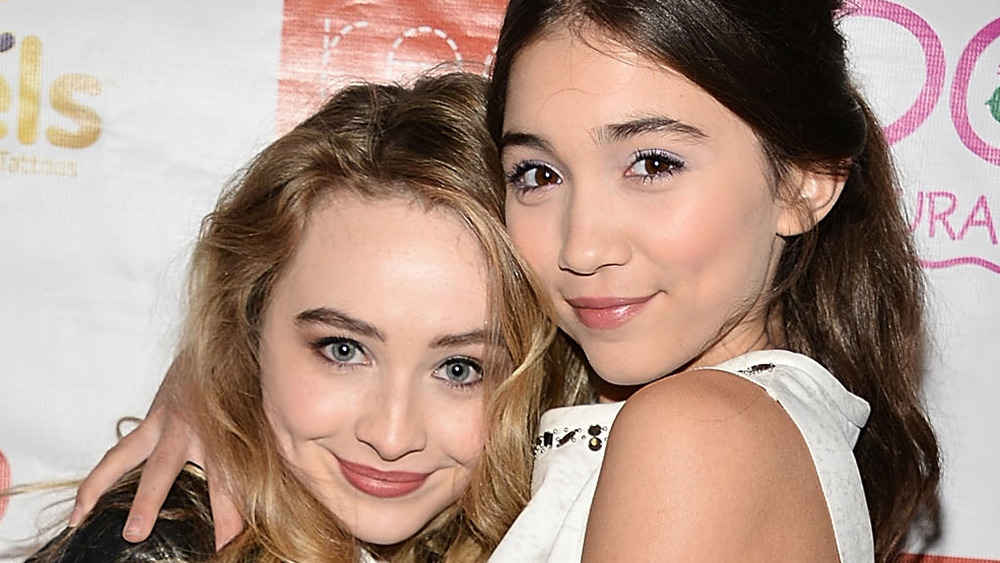 Araya Doheny/Getty Images
Rowan Blanchard and Sabrina Carpenter starred as best friends Riley Matthews and Maya Hart in the hit Disney Channel show Girl Meets World. The successful comedy series first aired in 2014 and enjoyed three seasons.
According to Elite Daily, Blanchard and Carpenter quickly developed a close friendship off-screen after filming the first season. On May 2, 2014, Blanchard shared an adorable snapshot to Instagram of her hugging Carpenter and referred to her as her best friend in the caption: "One year ago we were just auditioning, men in suits told us to go outside and bond, and we instantly clicked. One year later and we couldn't be better best friends. I love you so much, @sabrinacarpenter."
In an interview with FanlalaTV in August of that same year, Blanchard mentioned she took a trip to Disneyland with Carpenter for her birthday and cited her as her BFF once again. "We are best friends on and off-screen. I'm very lucky to say that because obviously not many casts get to say they're best friends with their entire cast," she said.
In January 2017, Girl Meets World was canceled after a successful run. Not only were fans sad about the news, but Blanchard and Carpenter were too. On Jan. 5, 2017, Carpenter posted on Instagram a group pic with the cast and expressed that everyone felt like "family" to her. After many years of friendship during their time on the show, many people have wondered whether Blanchard and Carpenter have remained friends.
Sabrina Carpenter and Rowan Blanchard's careers have continued to blossom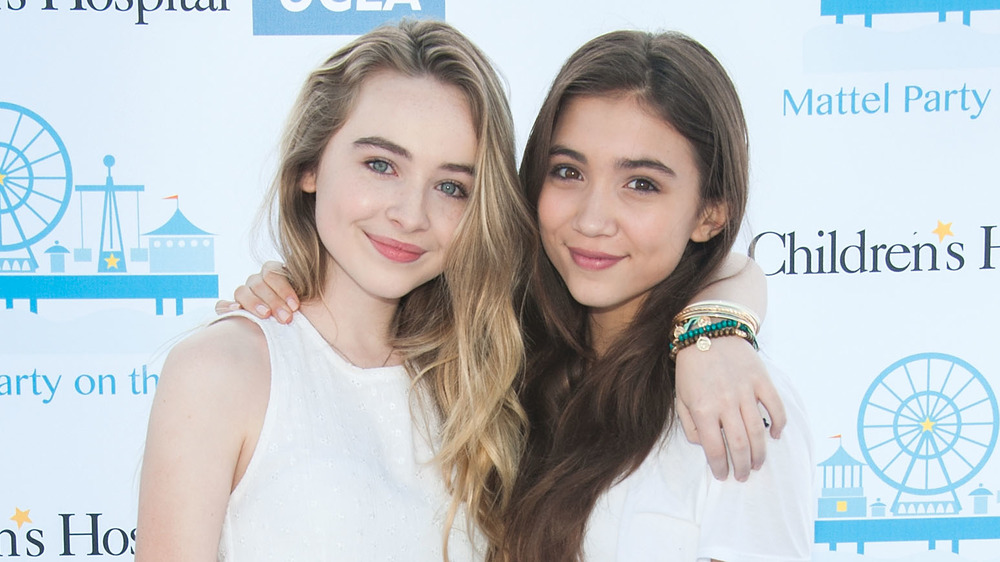 Valerie Macon/Getty Images
After Girl Meets World came to an end, Sabrina Carpenter and Rowan Blanchard had no problem maintaining their successful careers. Blanchard has since starred in Disney's big-screen movie A Wrinkle in Time, while Carpenter has been establishing herself as a singer as well as continuing to be an actor.
In an interview with Hollywire in June 2017, Carpenter stated that the duo has known each other since they were 11 years old and spoke about their sweet bond, explaining, "We have inside jokes all around, they're probably just really weird if anything." In March 2018, the pair hung out at Paris Fashion Week and celebrated their friendship with a black-and-white image that was posted to Carpenter's Instagram. Blanchard appeared in the comments section, writing, "3 years of online homeschool French together, and we made it to Paris baby," in which Carpenter replied, "Le damn right."
Since then, neither of them has uploaded a photo together nor publicly been seen with one another, according to Elite Daily. While fans may speculate that these two might not be close anymore, it could be for the simple reason of having hectic schedules and living a busy life apart from each other. Their friendship status remains a mystery for now, but we're hoping they've managed to remain friends.