The Real Meaning Behind Sabrina Carpenter's 'Skin'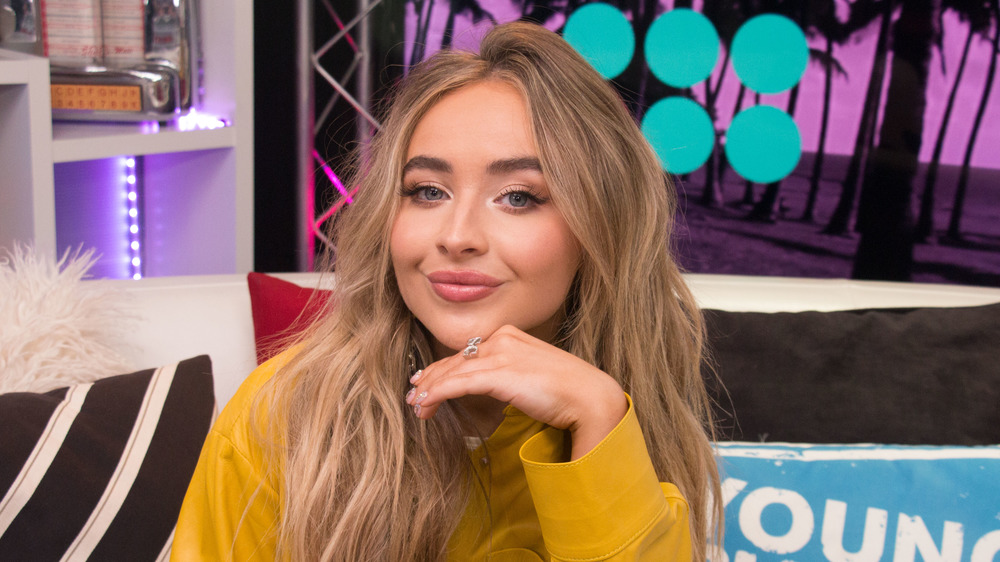 Young Hollywood/Getty Images
On Jan. 22, 2021, Sabrina Carpenter dropped a new song titled "Skin." While Carpenter is no stranger to releasing music, fans quickly delved right into unpacking what the lyrics mean — and, more specifically, if the song is a response to Olivia Rodrigo's recent hit "Drivers License". 
Rodrigo released the emotional single on Jan. 8, and since then, there has been much speculation about the love triangle between Rodrigo, her High School Musical: The Musical: The Series costar, Joshua Bassett, and Carpenter. Rodrigo and Bassett play an on-screen couple in the Disney+ series, and there was evidence that the two were an item in real life as well, per People. Their breakup was reportedly messy, according to Us Weekly, as Bassett allegedly moved on with Carpenter — which fans think inspired Rodrigo's shade-throwing ballad. 
While no one in the trio has addressed the situation directly, all three have dropped songs within weeks of one another, seemingly responding to the drama. Now, with Carpenter's recent release of "Skin," fans are picking up more clues about what may have gone down between the young Hollywood stars. Thanks to some telling lyrics on Carpenter's part, many of which seem to be in direct response to Rodrigo, it's safe to say that there are multiple sides to this love triangle drama. 
Sabrina Carpenter tells her side in 'Skin'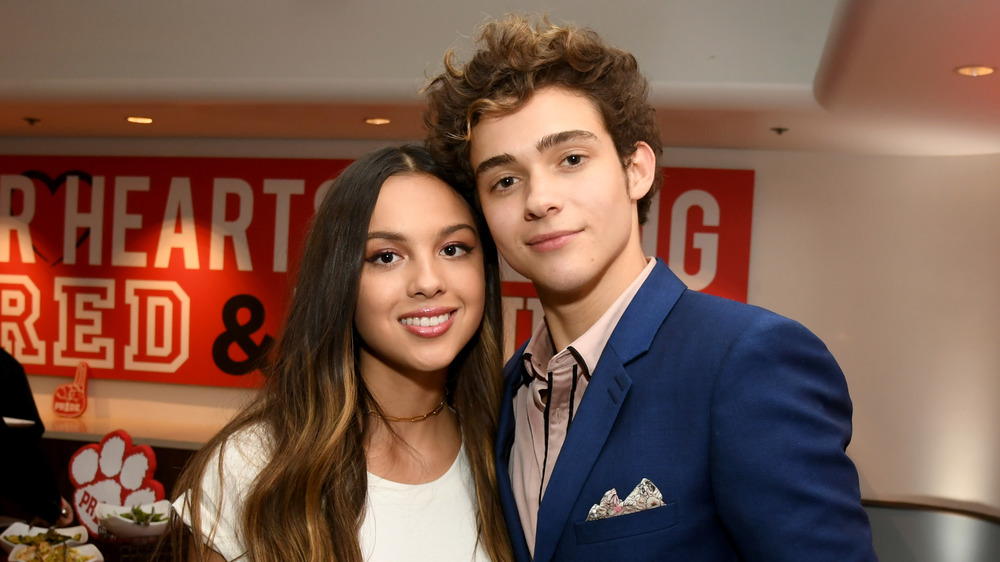 Kevin Winter/Getty Images
Notably, fans are particularly obsessed with one line in Olivia Rodrigo's "Drivers License" in which she laments about a "blonde girl" who is "everything I'm insecure about." The line could easily be a reference to Sabrina Carpenter. At the top of her song "Skin," Carpenter seems to respond to Rodrigo directly: "Maybe you didn't mean it / Maybe blonde was the only rhyme," she croons. 
As Carpenter arrives at the chorus, she has more to say to Rodrigo: "You can try to get under my, under my, under my skin while he's on mine," she sings, with the "he" in question likely being Joshua Bassett. And, by the bridge, Carpenter delivers perhaps the most on-the-nose lyric yet: "Don't drive yourself insane / It won't always be this way." 
Though neither Carpenter nor Rodrigo has confirmed who their songs are about, the lyrics seem to be in direct conversation with one another. As Carpenter points out in her song: "You've been telling your side, so I'll be telling mine."