The Real Meaning Behind 'Better Together' By Luke Combs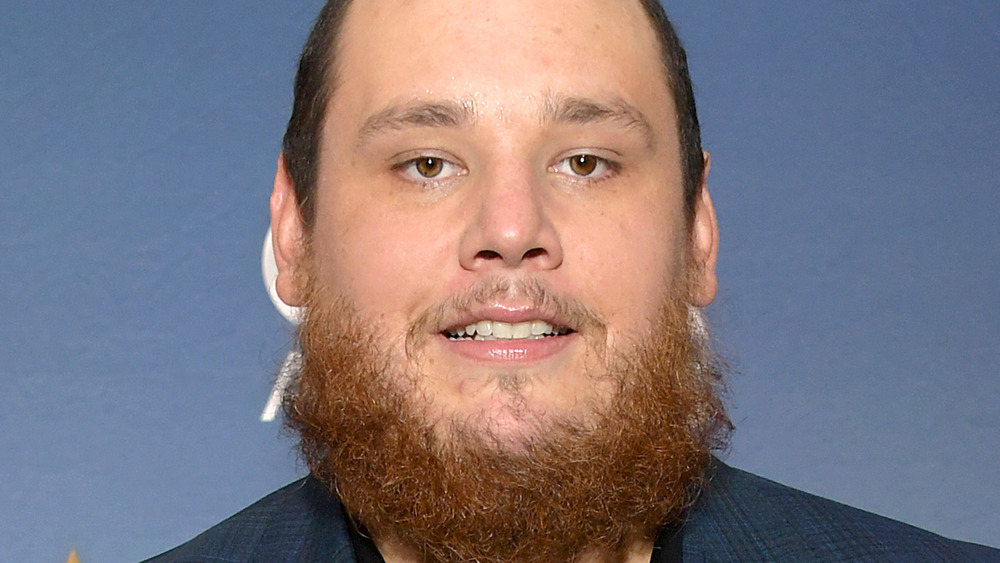 Jason Kempin/Getty Images
Upon the release of Luke Combs' 2019 ballad "Better Together," country music lovers immediately began hailing it as "next year's top wedding song." In fact, the tune is a tender ode to Combs' then-fiancee, Nicole Hocking, whom he wed in August 2020 (per People). But the pair wasn't always a glamorous celebrity couple; according to Wide Open Country, Hocking was with Combs long before he ever launched to stardom.
When Hocking and Combs first began dating in 2016, she was working at Broadcast Music, Inc. in Nashville, Tenn., while he was a struggling musician on the hunt for his big break. "Everybody was like, 'Yeah, this is never gonna work," Combs told People in 2018, "and so I didn't have anything when we met." Despite the toll that the spotlight can take on any relationship, the duo evidently made it work. And when Combs made it big in the music biz, he never forgot his number-one fan.
"I won a CMA award last night but I showed up a winner because of this amazing woman," he wrote alongside a red carpet photo of the pair at the 2018 CMA Awards, calling Hocking "incredible inside and out." Just like Hocking and Combs' IRL love story, "Better Together" isn't just roses and champagne, but an unvarnished look at the commitment and partnership that a lasting relationship requires.
'Better Together' is about the kind of love that lasts a lifetime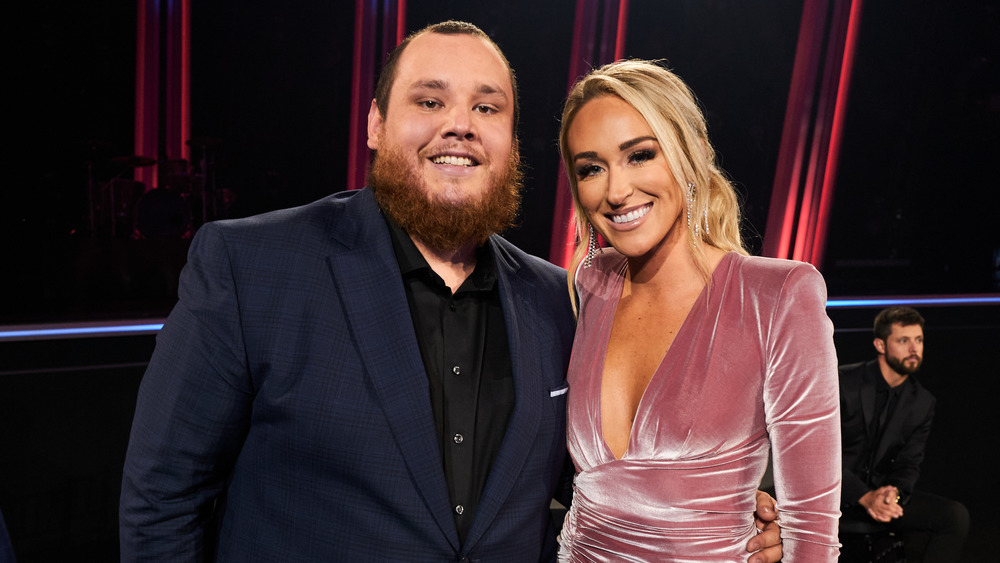 John Shearer/Getty Images
"Better Together" appears on Luke Combs' sophomore album, What You See Is What You Get, showcasing a softer side of his personality. Speaking to The Boot about how the tune was inspired by the ways in which touring tests a relationship, Combs explained that spending time away from his other half was far from ideal. "Before she stopped working that was really hard, because she was working a 40-hour-a-week job," Combs revealed. "I was constantly gone and constantly leaving her, but I took a lot of solace in the fact I was coming back to her, too."
The song, which features lyrics like, "If I'm being honest, your first and my last name / Would just sound better together," became Combs' 10th consecutive single to top the Billboard Country Airplay chart, and his fourth #1 hit single after songs like "When It Rains It Pours," "Beautiful Crazy" and "Forever After All." Seems like fans are loving his musical tribute to Nicole Hocking! It's a good thing too, as Combs plans to honor his wife in future albums. "I think there will always be songs about Nicole on all my records," he told The Boot. No doubt Nashville is eagerly waiting to see what comes next for Combs!