John Mulaney Has A Surprising Connection To Ivanka Trump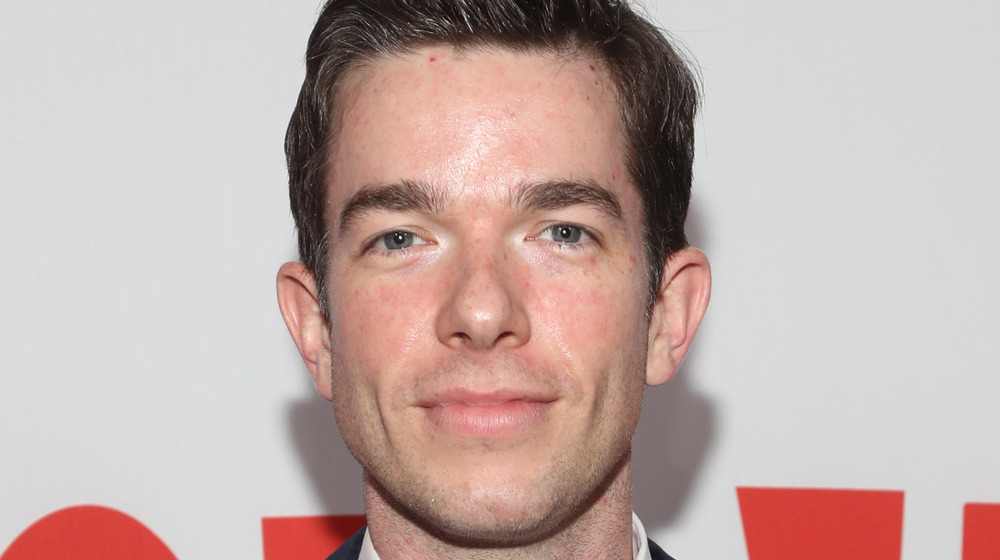 Manny Carabel/Getty Images
Comedy golden child John Mulaney and former President Donald Trump's daughter Ivanka Trump have a surprising thing in common, but don't have a Big Mouth about it! 
If Cardi B is the reigning queen of hip-hop, Mulaney may be the same... but of comedy. The Chicago-born writer and performer is almost frustratingly precocious and prolific, becoming a writer for Saturday Night Live at age 26 and spending eight years there, per SNL.Fandom. Mulaney wrote the immortal Weekend Update character Stefon for pal Bill Hader, often making Hader "break," or laugh during the sketch unintentionally, by sneaking new jokes into the cue cards he'd have to read, per Collider. With multiple stand-up specials to his name, including 2015's The Comeback Kid, and multiple voice credits on Netflix's Big Mouth, Mulaney is, as Stefon might say, "everything!"
In December 2020, Mulaney entered a rehabilitation facility, per Page Six, for alcohol and cocaine dependency issues. Fans definitely look forward to the star healing and getting back in the spotlight again. Meanwhile, before all the fame, and his SNL reign, Mulaney resided over another domain — the halls of Georgetown University, where he was a legacy student. "I got in because of the help of a friend of mine. I'll never forget his name. It was dad," the comedian joked on Larry King Now in 2018. Interestingly enough, Mulaney didn't stomp those halls alone, celebrity-wise. 
Scroll down for the surprising way Mulaney and Ivanka became friends.
John Mulaney and Ivanka Trump went to college together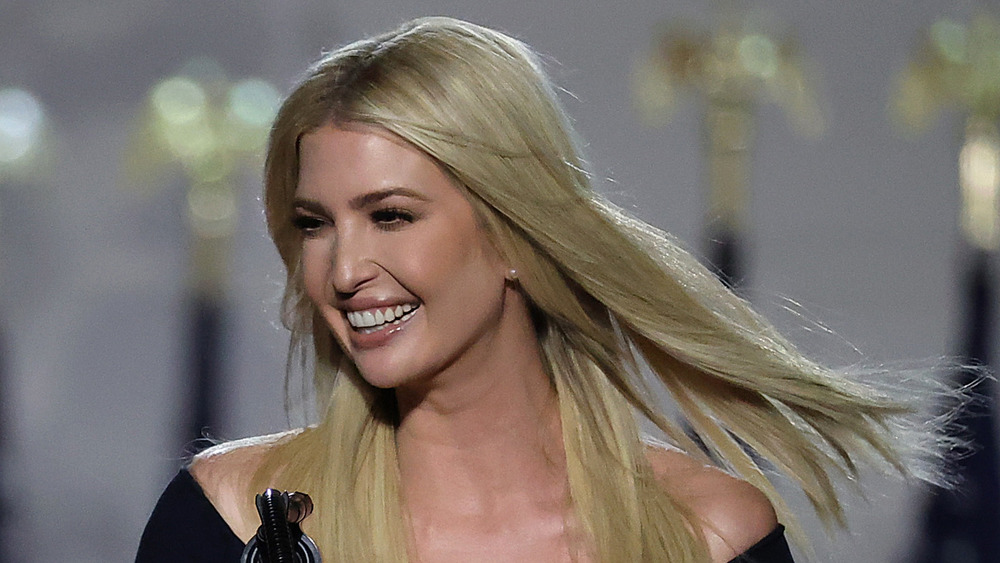 Chip Somodevilla/Getty Images
So what is the common ground between John Mulaney and Ivanka Trump, former White House advisor to her father, Donald Trump? Well, it all goes back to the good ol' college days! Mulaney discussed college with the late Larry King on Larry King Now in 2018. "You live in a dumpy row house, and two doors down would be Madeleine Albright... It was a fun era to be in Washington, D.C. They were arguing Bush v Gore my freshman year," he said on the political climate at the time. "Now I of course didn't go into any of those fields." 
The comedy wunderkind studied English, met Nick Kroll in the campus improv group, and the rest is history. "Honestly when I met him, I was like, this guy's so funny, I'm going to hold on tight," Kroll told The Washington Post in 2017. Well, that's not the only star Mulaney rubbed elbows with. He had class with Ivanka. "She was very nice, a good student," he told King. "We all smoked cigarettes so I'd see her out on the patio. Do I get sued for that?" Mulaney quipped. "You know you smoked, Ivanka," he added. "She left after one year, and I thought, 'Well, that's the last I'll ever see of her.'" Ha! 
Well, maybe Mulaney should have called Ivanka when he got in a little trouble with the Secret Service over a joke!