The Real Reason Viewers Are Coming For Meghan Markle For This Part Of Her Oprah Interview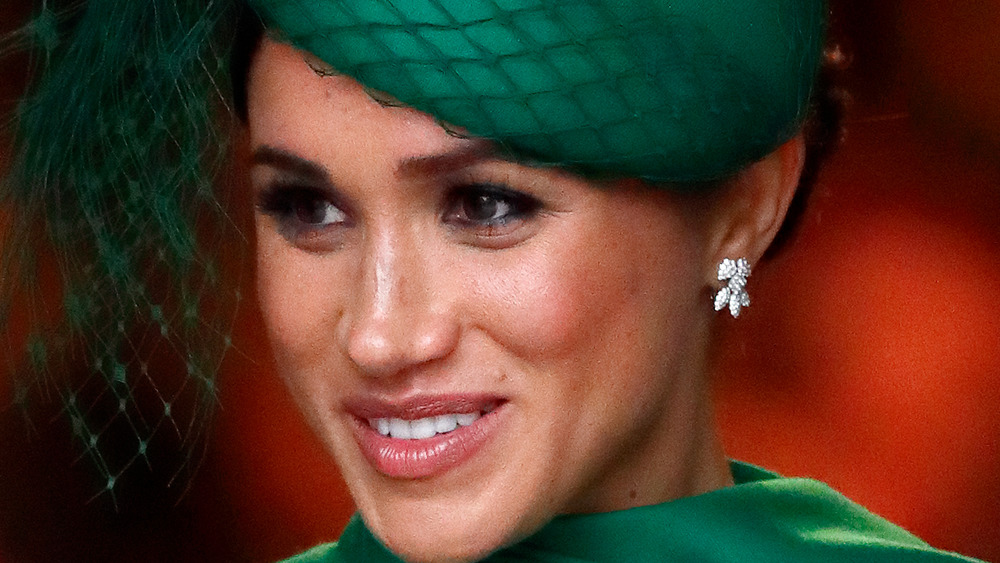 Max Mumby/indigo/Getty Images
During her interview with Oprah Winfrey, Meghan Markle compared herself to Ariel, the "Little Mermaid," and social media has come for her due to a specific comment she made about the Disney movie. The conversation happened while Winfrey was spending some casual time with Meghan and her husband Prince Harry inside their chicken coop. Meghan casually brought up a memory that she had back when she was living in the U.K. 
"I was sitting in Nottingham Cottage and The Little Mermaid came on," Meghan shared, per People. "And who as an adult really watches The Little Mermaid? But it came on and I was like, 'Well, I'm here all the time I might as well watch this.' And I went, 'Oh my God, she falls in love with the prince and because of that she loses her voice,'" Meghan recalled, before making the connection that she feels, now that she has spoken out about her experience living under the monarchy, she can also relate to the ending. "But in the end she gets her voice back,'" she explained. But fans were quick to take to Twitter to poke holes in Meghan's "a-ha" moment. Keep reading to find out the real reason that viewers are picking apart Meghan's quote.
Here's why Meghan Markle's comments about The Little Mermaid didn't go over well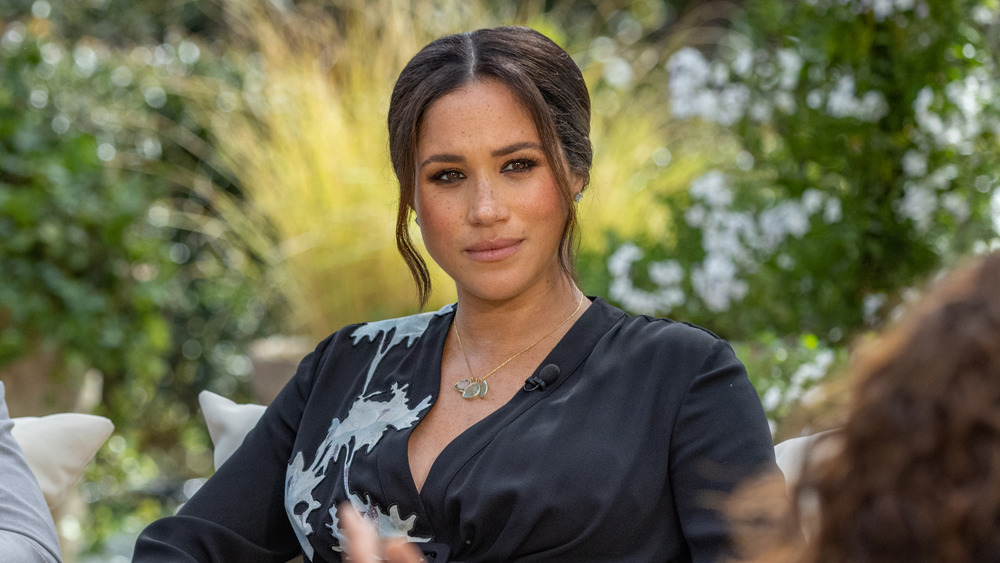 Handout/Getty Images
Quite a few social media users took up issue with Meghan Markle suggesting that adult women don't watch The Little Mermaid. "Um, me. I am the adult woman who watches The Little Mermaid, Meghan. But point made," one person tweeted. Many others sounded off on the misconception that adults don't watch that specific Disney movie (or any Disney movies, for that matter). "Me watching Disney movies on Disney+ like," said another viewer in response. And, moving past that, several social media users were also surprised by the comparison in and of itself. One social media user sarcastically used the word "profound" to describe the comparison.
Other social media users wondered if Meghan's comparison suggested that Queen Elizabeth is Ursula. "If we're using this reference, does that mean the queen is Ursula?" one social media user tweeted. "Did Meghan just call the Queen Ursula since she took her voice?" added another. Meghan did not specify who in the royal family would play what role in the film, but both she and Prince Harry described nothing but a close and great relationship between them and The Queen. Plus, Meghan he ended her interview with Oprah on a positive note. She said that her love story with her prince was "greater than any fairytale you've ever read."