Amanda Gorman Pens A Powerful Statement About Meghan Markle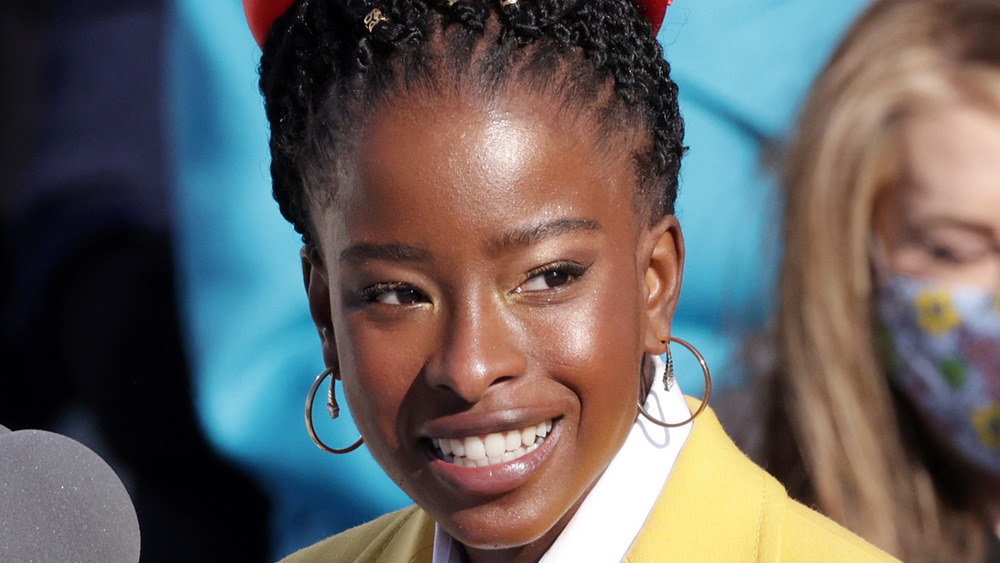 Alex Wong/Getty Images
Amanda Gorman — the 23-year-old poet who rose to national prominence when she performed at President Joe Biden's 2021 inauguration — penned a powerful statement about Meghan Markle shortly after the explosive interview with Oprah Winfrey aired on March 7, 2021.
Gorman took to Twitter and weighed in on the interview in a series of four tweets. She began, "Meghan is living the life Diana should have, if only those around her had been as brave as she was. Meghan isn't living a life without pain, but a life without a prison." She continued, "This isn't Meghan's princess 'happy' ending. But sometimes change, the decisions that bring us the most hurt, aren't about... happiness, but healing."
The poet added, "Unclear if this will change the Royal family, but Meghan's strength will certainly redefine family everywhere. Think of the women who will be inspired to stand up for their lives, the partners who will be kinder & more courageous than the kin they were born into."
Six minutes later, Gorman came back with arguably her most powerful tweet on the topic: "Meghan was the Crown's greatest opportunity for change, regeneration, and reconciliation in a new era. They didn't just maltreat her light–they missed out on it." Keep reading to see what exactly Gorman was referring to.
This was a response to Meghan's shocking claims of mistreatment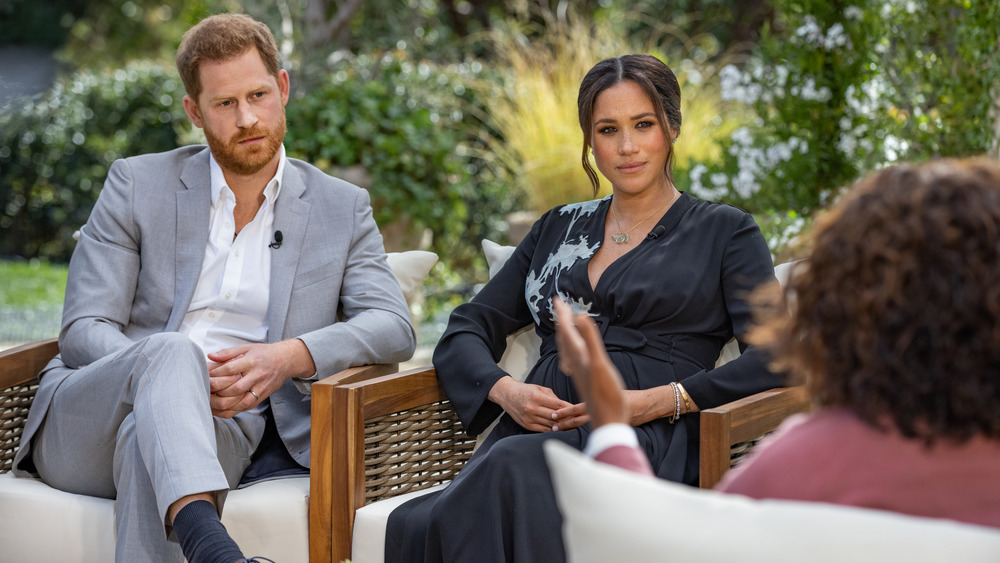 Handout/Getty Images
Amanda Gorman's tweets came in response to Meghan Markle's bombshell claims of mistreatment by the royal family. Meghan admitted to feeling suicidal thoughts for the first time in her life and said the palace's human resources department forbade her from seeking professional help, claiming it "wouldn't be good for the institution."
Meghan claimed the HR department told her that although they sympathized with her, there was nothing anyone could do. "[Human resources] said, 'My heart goes out to you because I see how bad it is,'" she told Oprah Winfrey (via Town & Country), "'but there's nothing we can do to protect you because you're not a paid employee of the institution.'"
Meghan and Prince Harry also revealed that at least one member of Harry's family expressed concern over the darkness of Archie's skin tone prior to his birth. Harry refused to go into details about the conversation, declining to reveal who raised the issue or how the conversation went. This added context, though, makes Gorman's statement as a Black woman all the more substantial.

If you or someone you know is having suicidal thoughts, please call the National Suicide Prevention Lifeline at 1-800-273-TALK (8255) or text HOME to the Crisis Text Line at 741741.